01-07-07 Bay Area Jollibee Lunch!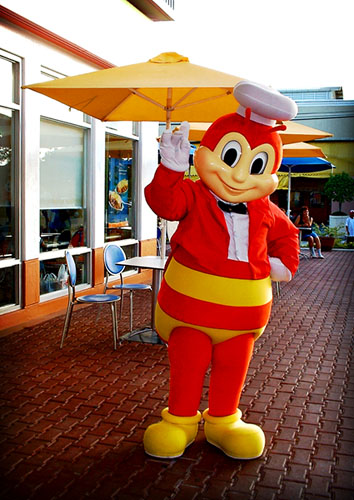 Who: US!

What: Time to get fobby at Jollibee! http://www.jollibee.com.ph/

Where: Jollibee! Union Landing, Union City! http://www.jollibee.com.ph/detail_intl.php?ID=1&code=2

When: Next Sunday the 7th! Noon!

Why: Because I want chicken, rice, and gravy! ...and you want hot dogs in your spaghetti!

Jollibee is no Elephant Bar, so i'm looking at an average of 6-8 bucks for a meal. Fast filipino food is teh way to go!
t3h List:
YES:
1. hiimj0ne/Jon + 2 (Joanne and Airis)
2. junknstuff
3. MauiBlueG20 + 1
4. P11gdub
5. riazabzal
6. Amek + 1
7. krookednose7
MAYBE:
1. IONO_Anything
2. LaYzEe