Discussion Starter
·
#1
·
Finally back in the "game" with another modified daily.
Most of you will remember my old car: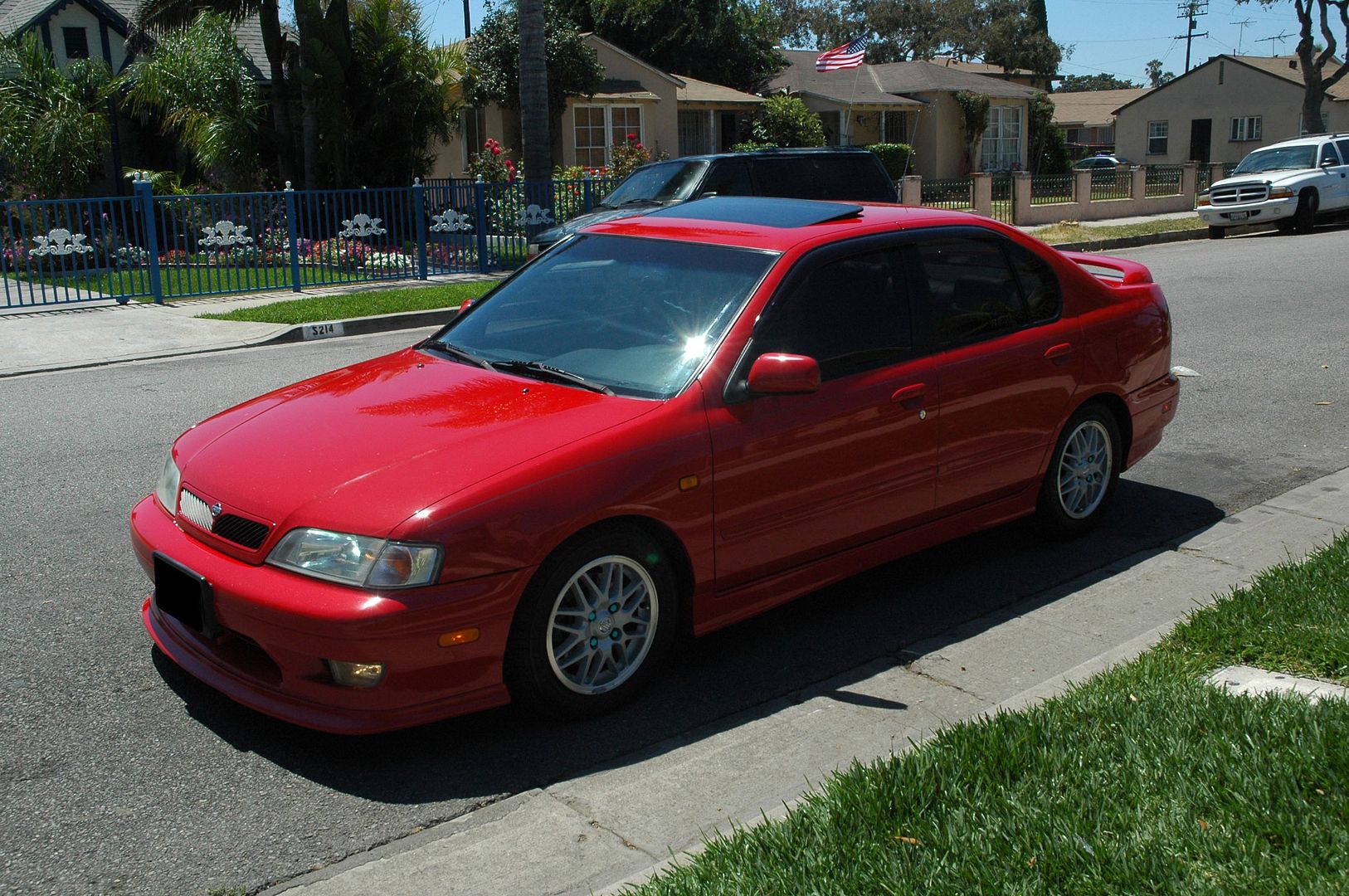 Sold that and decided to move up onto something a bit newer.
I picked this car up with the intention to fix it up and make it a "stylish" daily driver.
'08 SE-R Spec V with 26k. Yes, the exterior was in some desperate need of work, but considering it had absolutely no frame damage, suspension was incredibly firm, and drivetrain ran great. I figured it was worth saving.
Pictures from the auction:
Took it to a friend's place for some lovin'.
Had all of the lower rocker panel damage repaired properly, quarter panel pulled/shaped, and figured it was better off being sprayed completely.
Somewhat put together:
When I took delivery Thursday afternoon (2 days ago).
Considering I had already stockpiled parts for this thing, I got to work yesterday morning.
Nice before and after:
Just installed my BC coilovers, 18x9 +35 TE Reps (225/40 F, 235/40 R) and Project Kics lug nuts. Set the rears on max low with all collars on. Fronts still have some room to go lower.
Here's the fender braces when I installed them before paint.
Decided to throw this on just now.
I hate how difficult it is to capture flat black wheels on a picture. Haha.
I'm actually pretty happy with the way the fitment turned out. Originally, I felt as though the offsets were rather weak (I do run 17x9 +5, 18x10.5 +14's on my S13, haha), but it actually turned out to be spot on. I know I could've gone down to +25 or so if I ran a 215/40 tire, but considering it's still needs to be a comfortable daily, I'd rather not run that type of stretch.
These are all parts I have already sitting in my garage. A lot of them I'm holding off on installing until I get my inspection out of the way. Wouldn't want the DMV to complain about something dumb.
Exterior
Full OEM White respray
Home Depot lip
Plasti-dipped badges
Window Visors
20% tint
Rear Roof spoiler
Upgraded 2012 Headlights w/Silverstar bulbs
LED running lights
LED license plate lighting

Interior
Nismo Titanium shift knob
Upgraded LED dome/map lights
LED trunk lighting
Suspension
BC Racing Coilovers
Tweed Fender Braces
Tweed Rear trunk brace
Tweed Rear swaybar
Tweed Front 3-point brace
Brakes
Upgraded ceramic pads
Painted teal calipers/rotor faces
Wheels

Miro TE37 Reps - 18x9 +35 | $x114.3
Pirelli 225/40 F | 235/40 R tires
Project Kics R40 lug nuts
Engine
Injen cold air intake
Greddy axle-back exhaust
I would consider an aftermarket header, but I've dealt with a ref ticket in the past. Not a pleasant experience. I'll leave all of the not-street legal mods for my S13. Hah
I'll update this thing as it comes together.
-Jon