02 G20 SPORT 5MT (BW9) SoFlo $4500 OBO
For sale is my 2002 G20 Sport original 5 Speed. Hate to do to this but looking to get into something different. She's my daily driver and hasn't left me stranded once, 146,XXX miles and counting.
Car is lightly modded and has never seen a track, she's babied on the daily.
-2002 G20 Sport 5 Speed Midnight Blue Pearl BW9 (not too common to see a bw9 5port)
-146,XXX miles
-interior is an 8/10. Front sport seats were reupholstered less than 2 months ago along with new center loaf and shift knob. The only major flaws are a cracked dash and the suede inserts on the back seats aren't perfect.
-Exterior is an 8/10, car was bumped into on the passenger side of the front bumper, only removed some paint no dent. Car has 2 small dings on the trunk, dont actually know how they got there just found it like that one day. "INFINITI" badging started to fall of on the trunk so i went ahead and removed it myself but some adhesive residue was left behind. Car was painted factory bw9 about 2 years ago by the previous owner, looks gorgeous in the sun. Being honest, no surprises when you see it.
Engine/Drivetrain
-JWT Pop Charger
-JWT S3 street cams
-2.5 inch SSAC headers
-full 2.5 inch stainless steel exhaust from the headers back to a APEXI WS2 Replica muffler with a 4 inch tip. Not too loud not too quiet, car has a nice deep growl to it.
-new oem exedy clutch
-new slim fans to clear headers
-new oem motor mounts
Suspension
-H & R Sport lowing springs
-new wheels bearings
Exterior
-rear roof spoiler
-6k hid headlights
-yellow tinted fogs
-oem 16 inch sport wheels painted white with 2 brand new tires in the front.
-really dark tints, not sure of the percentage
Car will come with factory airbox, stock sr20de cams, stock headers with cat, and silencer for the exhaust. Might be forgetting some stuff. Car brings me nothing but smiles every day, perfect daily driver with a little kick to it. Looking to get
$4500 OBO
, im open to offers. Please keep any negativity off the thread, if you have any suggestions, questions, or interest please feel free to text me at 305 - 336 - 5633 . I'll definitely miss the gnet community, y'all are an awesome group of car enthusiasts which is hard to find these days. Now for teeh pics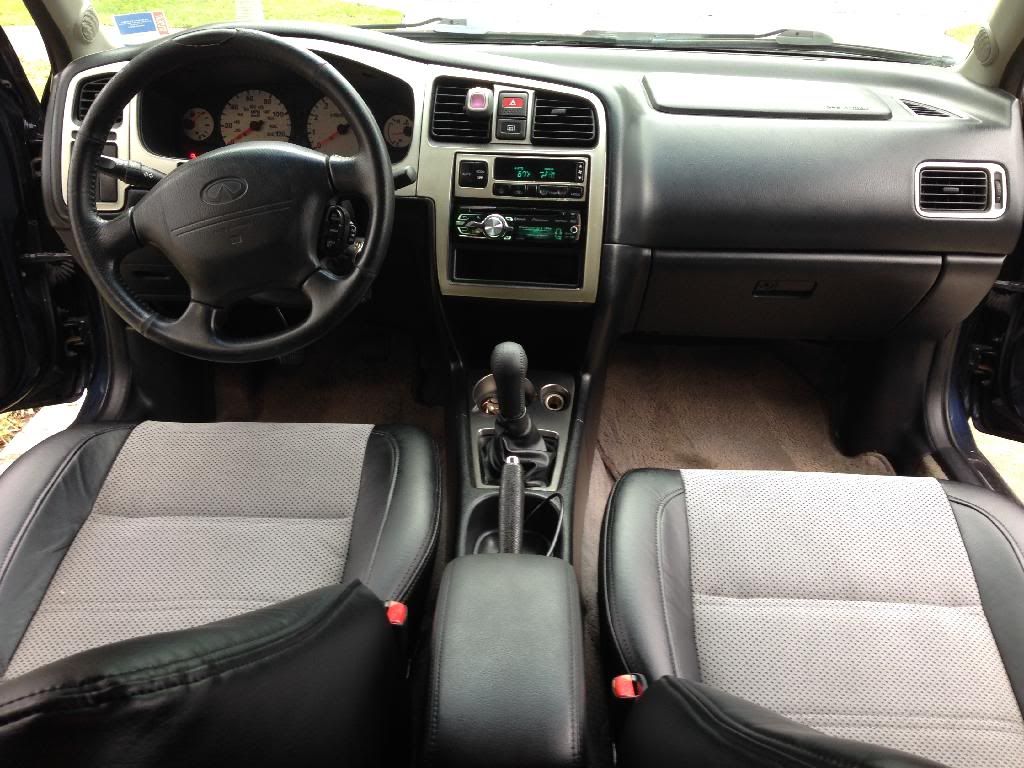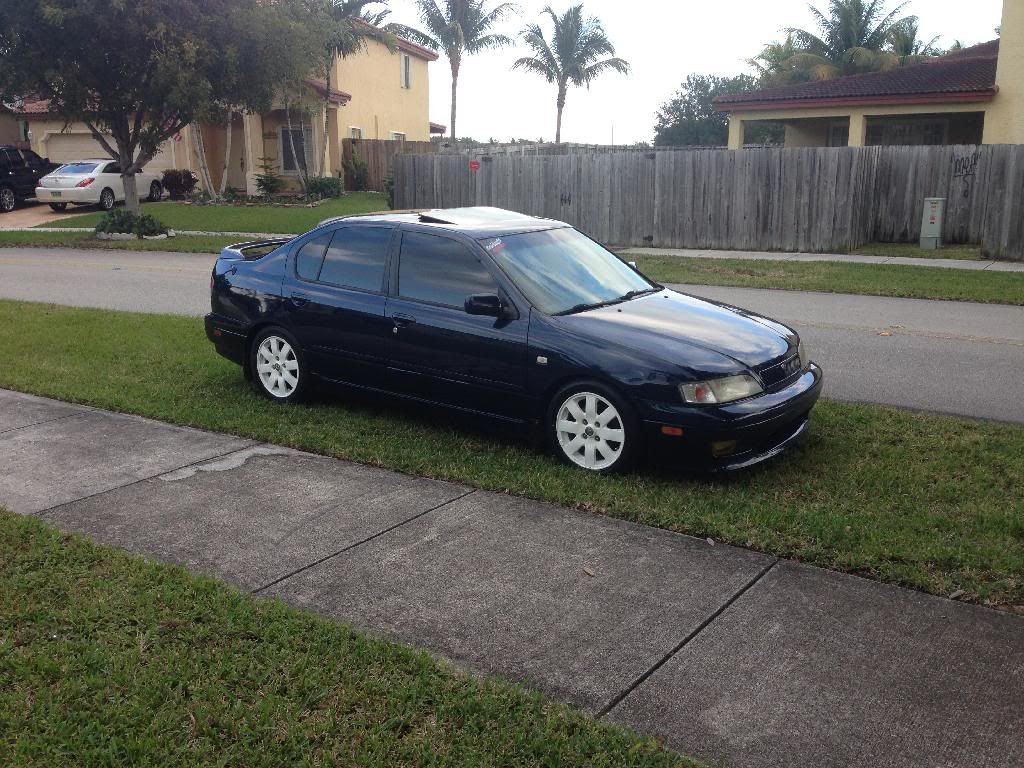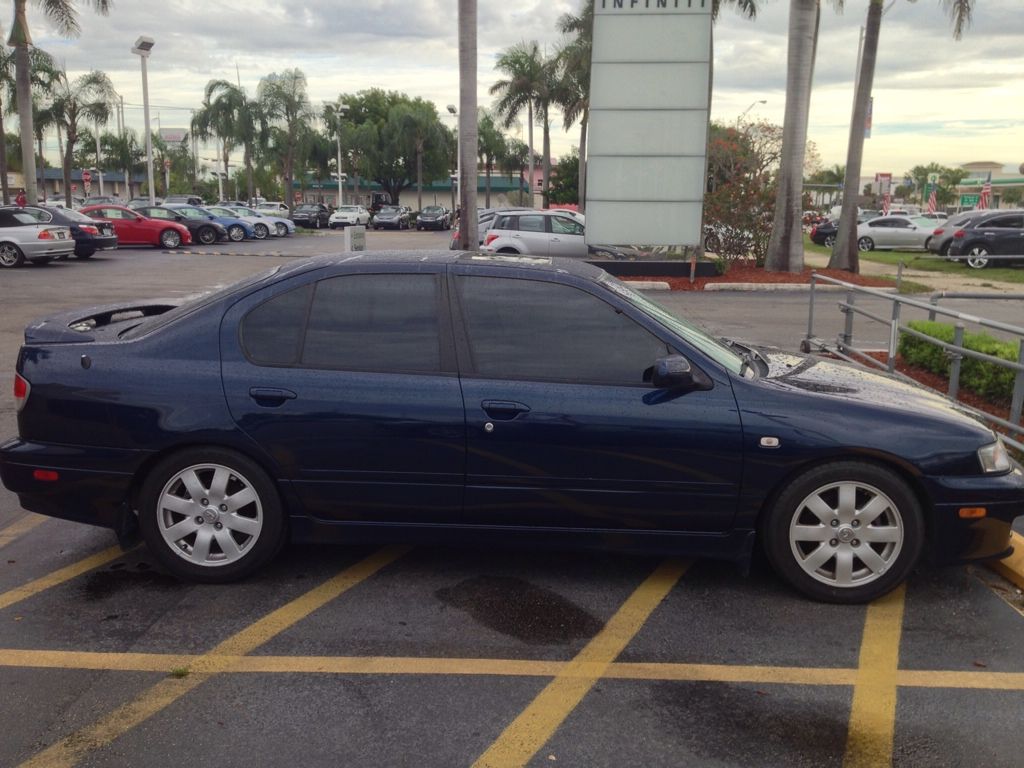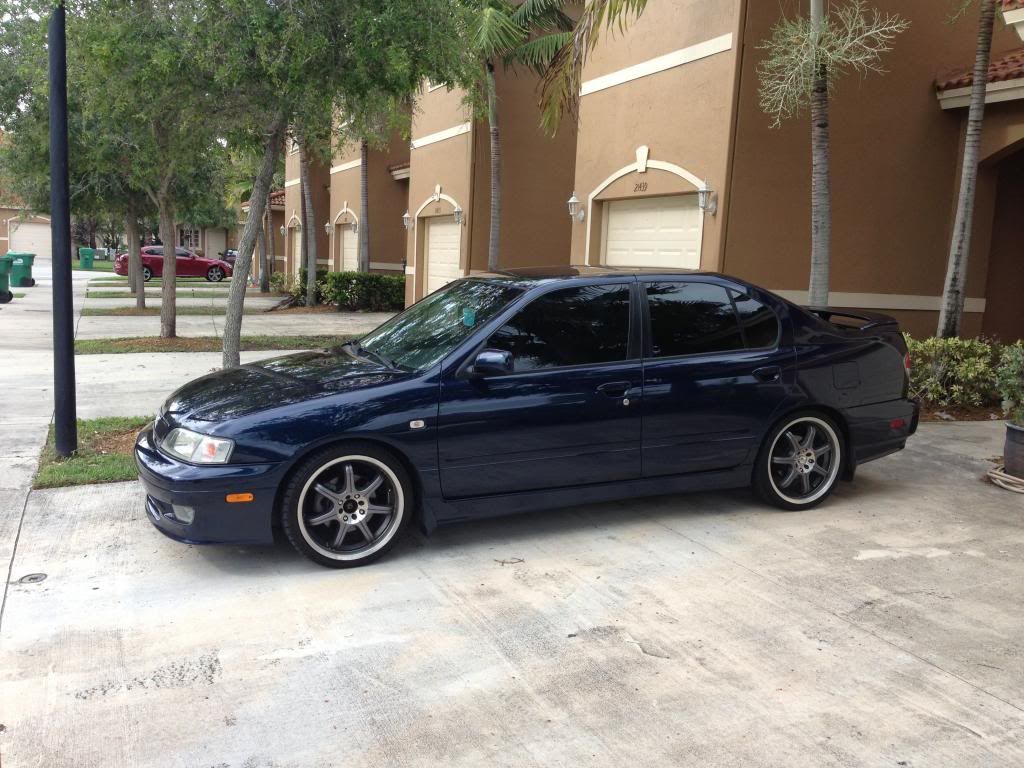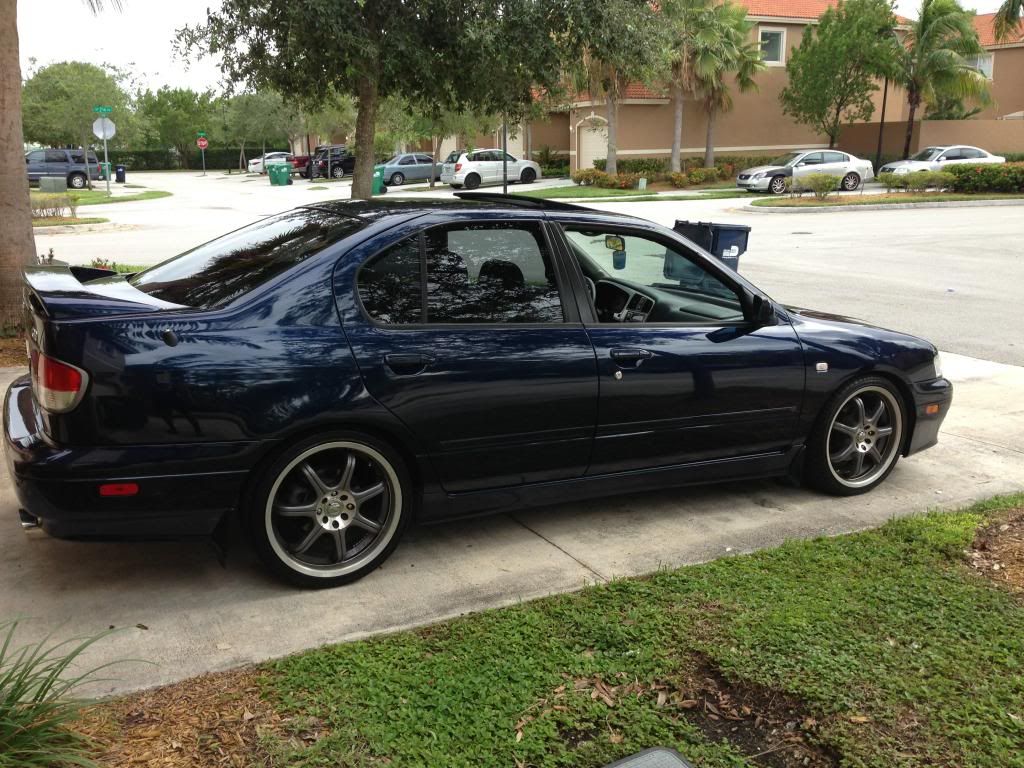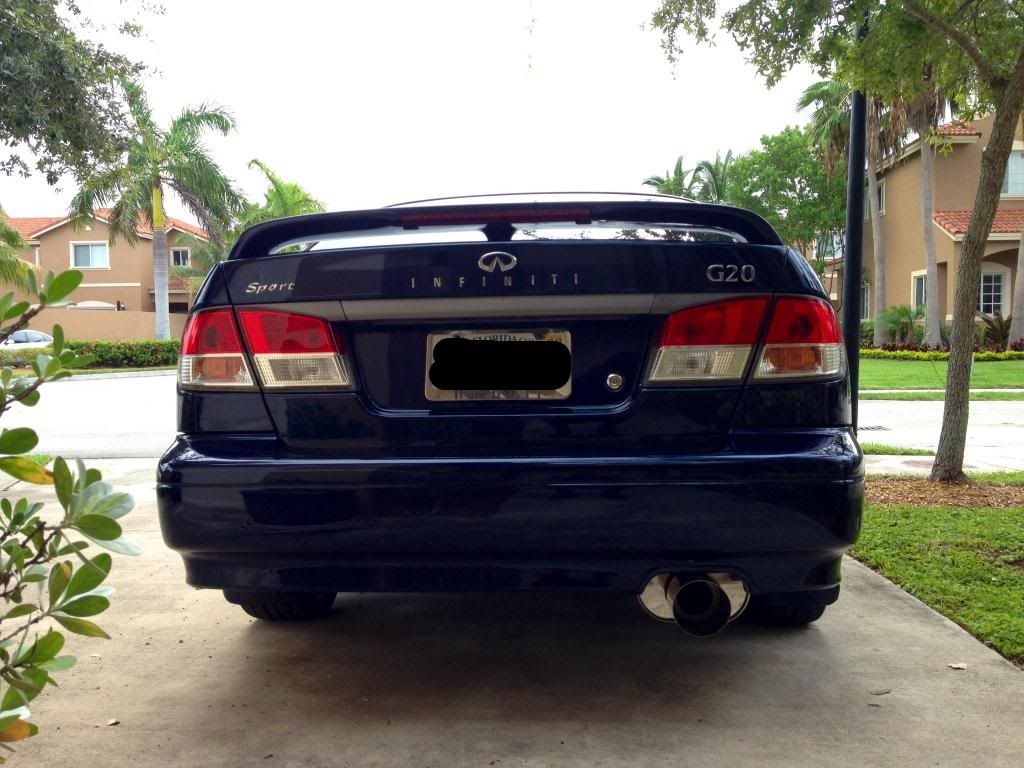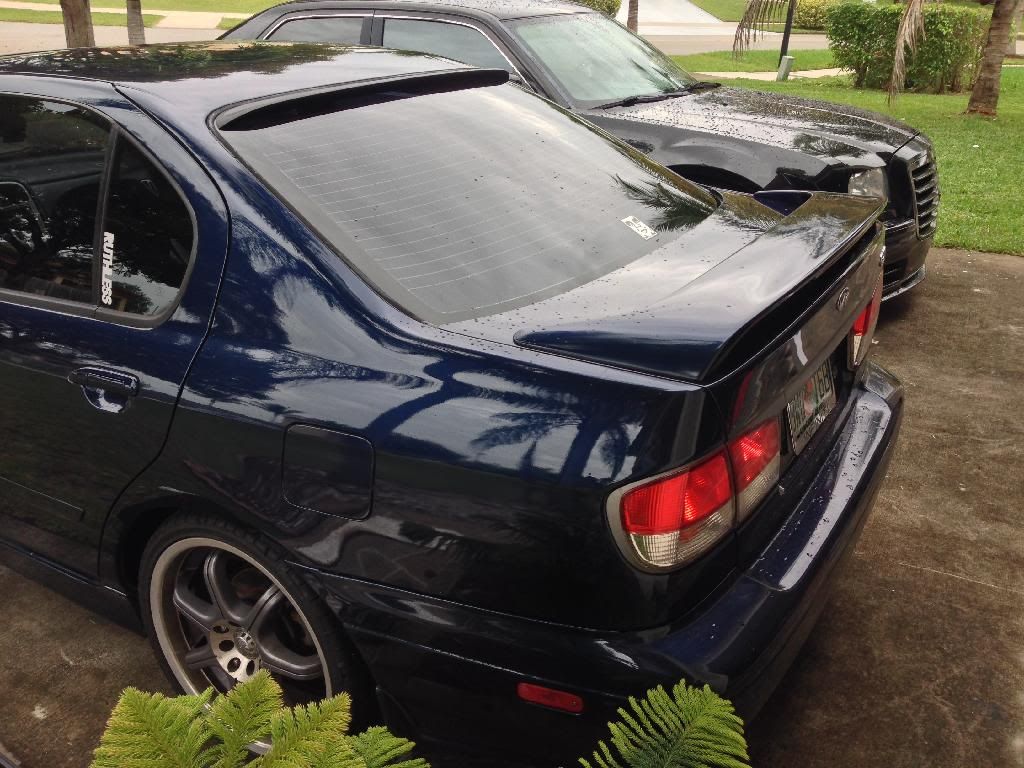 here's a link to my progress thread as well:
http://www.g20.net/forum/showthread.php?121882-Meet-Stacy-My-BW9-5Port