A Box of assorted G stuff for sale/trade AND CARPUTER
EDIT- IF its not listed, its NOT AVAILABLE ANYMORE
pay pal info
if you want it, its listed, and you like it, just send money plus a decent amount more for shipping. If i ask for more, its because shipping was more, not because i was a punk
-------------------------------------------
Well, the car is donated. I have all the stuff i amassed on this site and ebay and never got to use (exculding the carputer/stereo stuff). I wouldnt' mind selling it all in one.
$100+ shipping of your choice for everything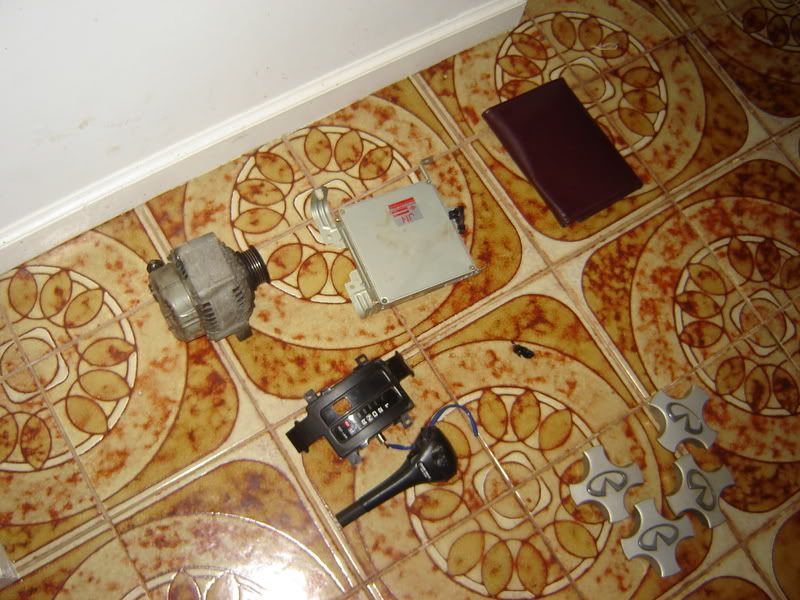 For P10 only!!
All are OBO!!!
94 Auto ECU OBD1- 45 shipped
MAF sensor- $20
I believe the Valve cover for the engine- $20
all 4 center wheel caps- $20
Driver's side clear corner- $15
Leather owners manual thing with all the books and stuff- $15 shipped
Various engine parts
Old alternetor (can't verify working condition)$18
Shifter (as is) $15
Prices do not include shipping
I'll be willing to part out. Make an offer.
OTHER STUFF
Computer Equipment

Pentium III- M 1.066Ghz Processor with heatsink (478 pin)- Both for $25 shipped PRICE DROP! PENDING TO G20 member​
Cellular/Phone Equipment
LOADS of headsets, wired.​
A/V Equpiment

Nothing at the moment
​
MISC Electronics

WILL ADD MORE SOON​

AS IS STUFF- These are sold as is due to inability to test or a known defect. I try not to sell trash.
wireless headphones- $10 they should work just really didn't get to play with them like i thought I would. Something about a new 5.1 surround sound system...
​