Car Specs:
99' G20t KH3 Automatic
Mileage:196k
Black interior
Clean Title
$3200 obo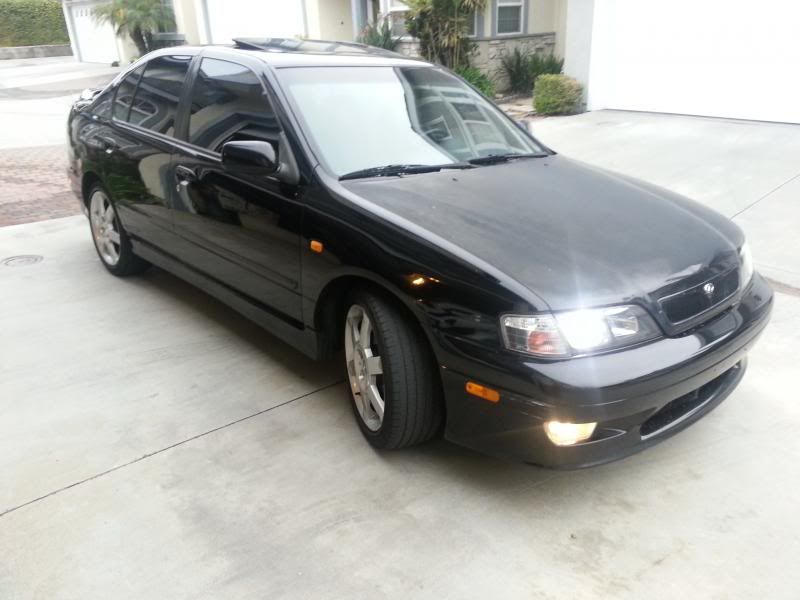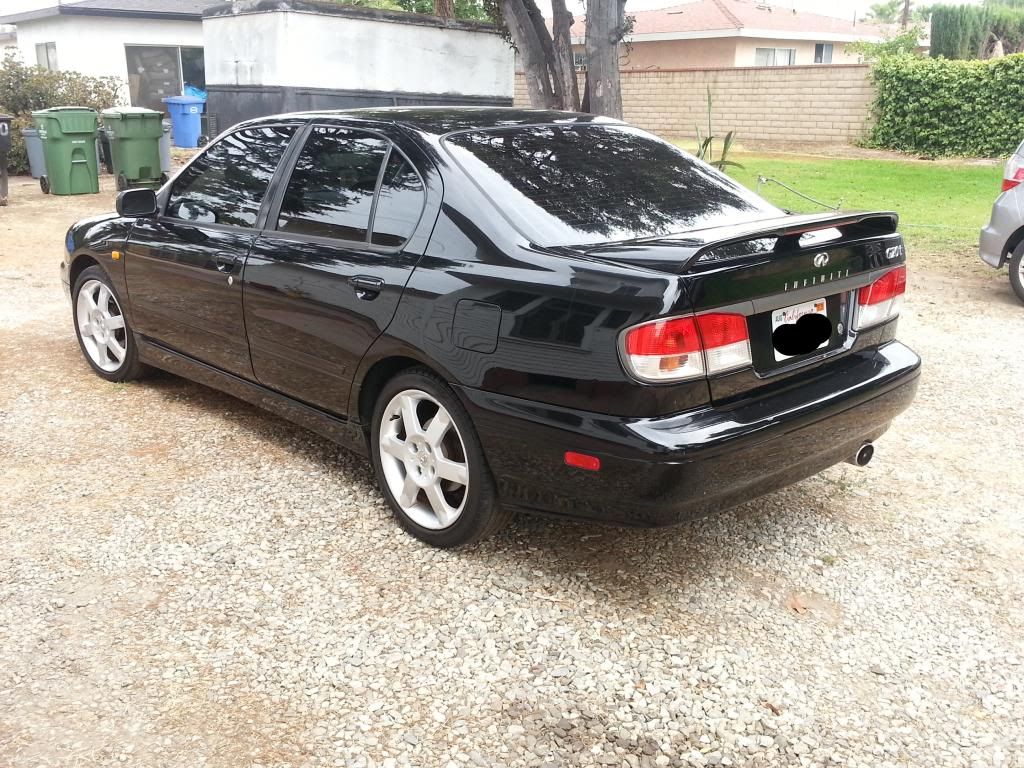 I've been on the forum for years and still will be but I have a cool opportunity to buy my boys car for a good price so here it goes.......Car has a clean title, I bought it at 125k in 2008, and it's currently at 196k. I work in automotive so maintenance has always been done. Engine & trans runs smooth and strong. I've always have had plans to do a trans/turbo swap but have never had the extra money for it.
Things I've done after owning for 5 yrs.
-Tinted Windows with good 3M film
-Timing advance 17*
-Kenwood Bluetooth Headunit With USB, auxilary input, and remote.
-91 Intake Cam
-Injen CAI with Carb #(For Sentra with sr20) Still have stock airbox
-Maxima Front strut bar
-Progress Rear Sway bar
-New generic replacement exhaust (Quiet as the stock exhaust, has nicer chrome tip)
-17' 04-06' Spec V's
-Sport door sills
-Front Touring Headrests in rear mod
-JDM non xenon duals (Black Housing)
-Plastidipped Grill
-A32 rear caliper brackets included (not installed but used to fit spec v rear rotors)
-New front wheel bearings (Not installed)
-new exhaust manifold gasket (Not installed)
-kyb gr2s
Bad:
-The hood is oxidized, but the rest of the panels look good.
-Tears in drivers seat
-driver side front Bumper has a hit from when a mirror fell off a truck on the freeway
-Car runs strong but at 196k the steering rack and tie rods could use refreshing.
-When the power steering hose was replaced, the pump began whining a little bit.
Other than that no issues just an excellent daily driver. For any questions text (six 2 six) 716 46 19
my progress thread.
http://www.g20.net/forum/showthread.php?81054-Black11