My wife brought this car into the marriage (her dad bought it for her when she went away to college, and then a couple years later we got married). She was the second owner. It originally came from California.
In order to pay bills during summer 2008 we sold my 2000 Corolla and stuck with just one car. The Air Force was getting ready to move us from Utah to Mississippi and I wanted to make sure the car would get us there so I started to look into making sure the car was properly maintained. We didn't have the money to pay for a mechanic so I started researching how to do car stuff because at the time, my car knowledge was limited to adding windshield washer fluid. I seriously didn't know anything about cars. But after researching how to do some basic stuff like change the air filter and oil I caught a disease, the automotive disease. Now all I think about is my next mod and the next maintenance I need to do. It's almost become an obsession. And now that the Air Force is paying us a bit more now, I can actually afford to do some basic mods and have a bit of fun with this new hobby.
The car is an 02 Sport, but for some reason it has a "t" on there. It's also an automatic (unfortunately). But neither my wife nor I knows how to drive a manual (it's on my list of things to do). The next car I get for myself will definitely be a manual though.
This thread will just kind of be a car blog for me.
My car at the time I joined this forum.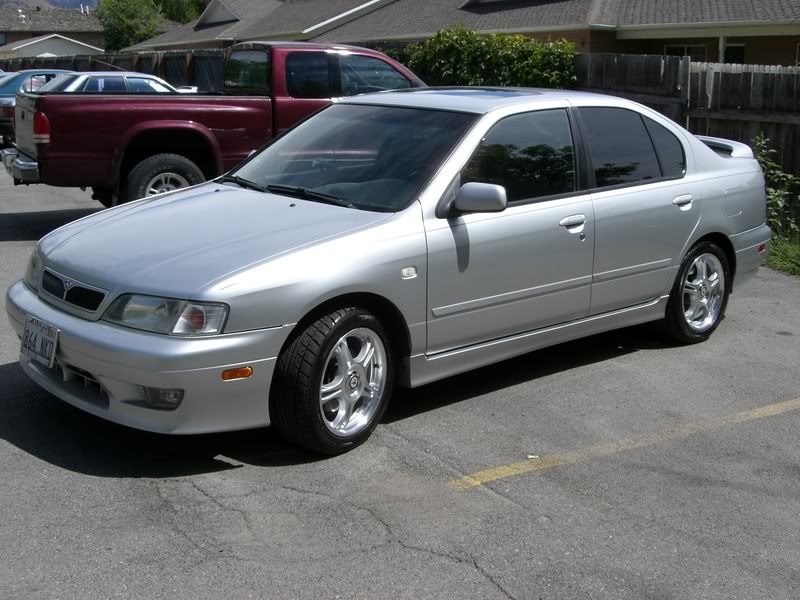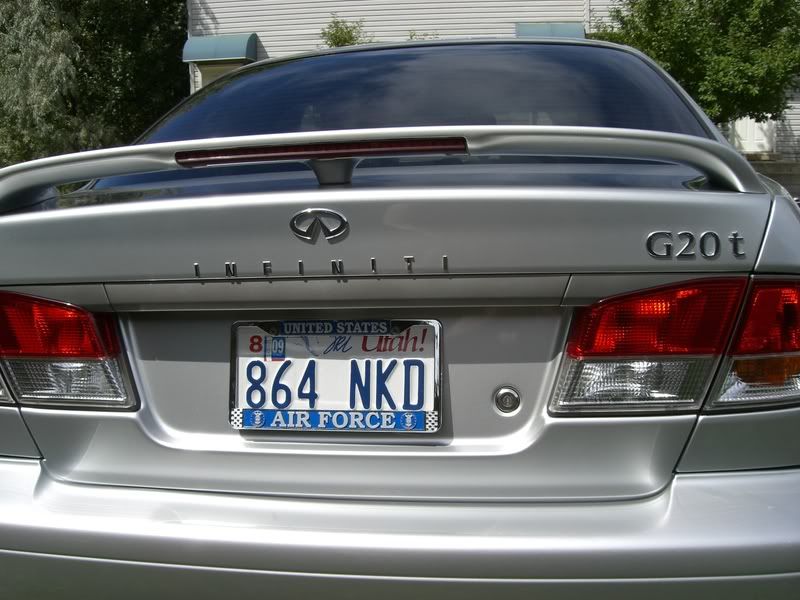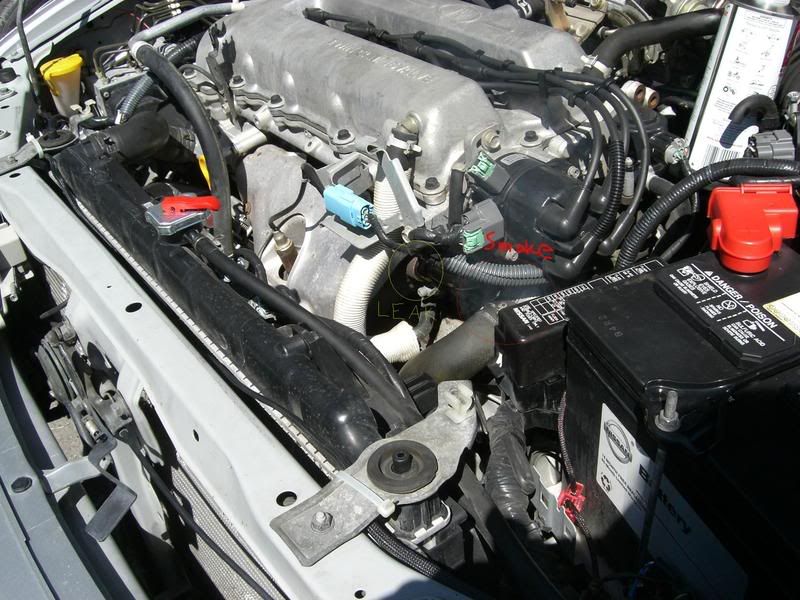 At this point the car was completely stock. But I had also learned how to change the oil, tranny fluid, air filter (which I changed to a K&N), and radiator fluid. When my wife bought the car it had some nice Konigs on there, but she hit a huge pothole and bent one of them. Well, Konig discontinued this wheel and we couldn't find one on ebay so I bought some American Racing rims (16s maybe). She also slid of the road in Idaho in January and hit a road marker, denting the side skirt and the passenger side door. She was also involved in a hit and run when somebody backed into her and took off. So we have some damage on the car that we haven't been able to afford to fix. We took it to a body shop and they did a 5 min job on the bumper and fixed it a little. Sometime when it was at the shop our "INFINITI" on the back got moved way down and we now have a "t" after "G20".
I don't have any pictures of the passenger side.
Since then I've done quite a bit to the car and plan on doing a lot more. Stay tuned for more.