·
Full-Time Chiller . . . .
Discussion Starter
·
#1
·
So I picked up a gallon of this stuff, I had my door panels off anyway so I figured what the hell. I wanted the black but it was on back order, so I got the blue.
Anyway, got it directly from them, fast shipping, no trouble.
Results were very good. I only used it on the door panels, nowhere else, but I can say that after driving the car it is noticibly quieter, vibrations and road noise less noticible. I was unsure of how it would work but I am pleased with it, I used about 1/3 of it on the four door panels so I have plenty left to do behind the backseat and wherever else I want.
So here's a quick how to (its easy) and some pictures.
First remove door panels, then remove the plastic lining. No need to prep the door, just wipe off the dust, this stuff is very tacky and will stick just fine.
Lay something down cause it will drip. Have a rag handy in case you drip on the door sill or get some on the door handle, you can wipe it off no problem.
Do one thin coat first just to cover the door, then do a nice thick coat on top, you can do more but that worked for me, at the end i had good coverage.
I did the driver's side of the car first, then the pass side the next day, just so I didn't over do it.
Here are some pics:
1st coat done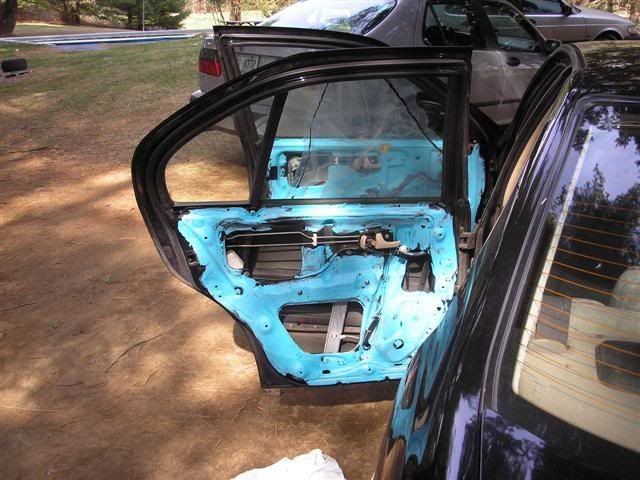 2nd coat done, got a nice solid layer over the whole thing: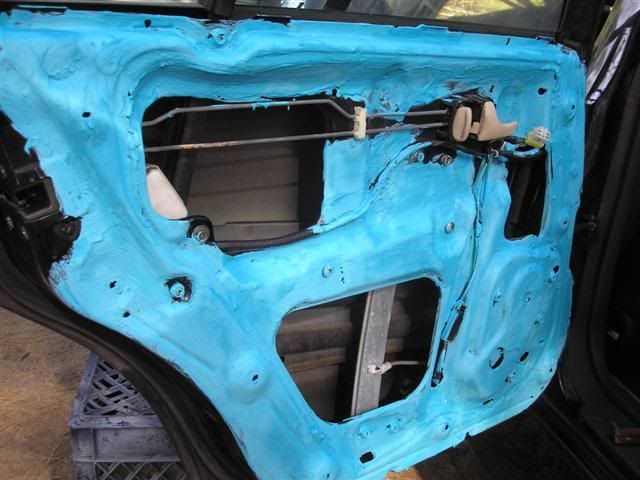 Plastic lining just sticks back on (wait till it's dry, otherwise the lining won't stick on :dead::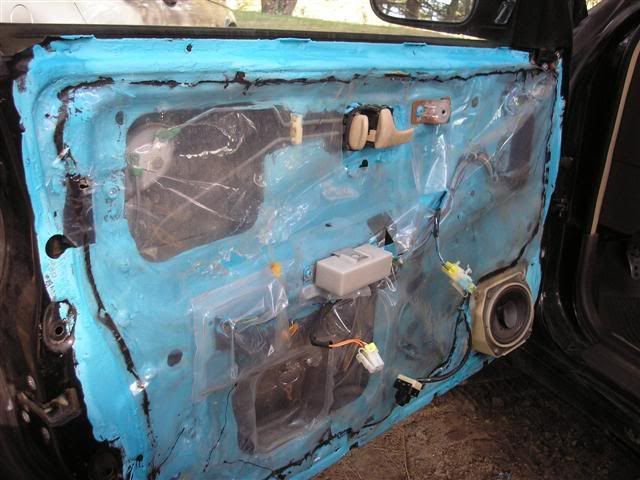 Front done, rear getting there: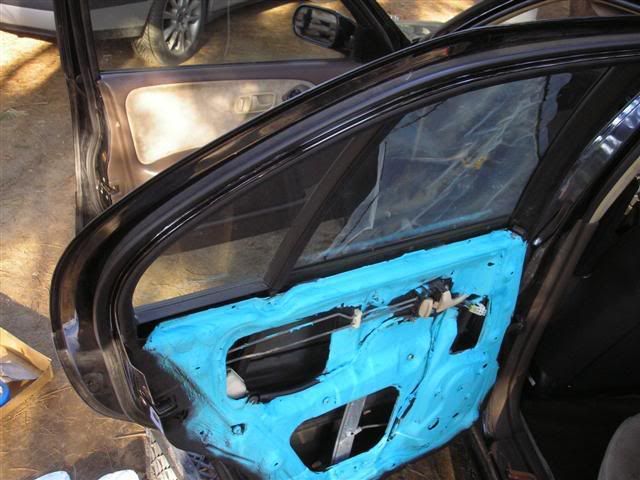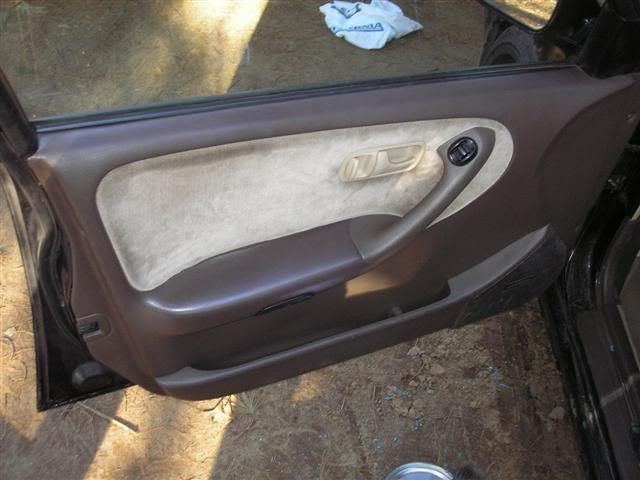 Both done: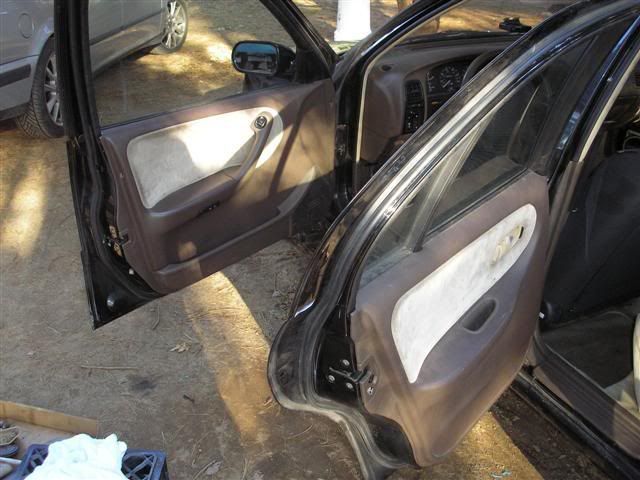 So I would recommend this product, really quiets down the cabin, I can't wait to coat the back and see how much quieter it gets.
:thumbsup: