Ok So i bought my baby in late august of 2011, as a DD for college. 18, my first car, had to be a beauty.
I was originally looking for a GSR 4 door integra, and since the only ONE we found for sale was over priced by about 2k, we had to keep looking.
So i moved on and rmembered how much i like mazda protege5's. being a DJ it would be ideal with the extra space. and guess what?!?! we bought one!!
BUT... on the way home the tranny took a crap and i couldnt go into 4th, not even 3rd, after only driving 45 from the GWB (where it died, it was awesome b4 that) you can believe i was pretty depressed.
I needed a car and was pretty bummed i couldnt get the ones i really wanted, so i checked out some Maximas on Autotrader, cars.com and all that, and then literally as i was searching i said to myself "hmm, mike (Stangg20) and brian BOTH have g20's, theirs are kinda old, but lemme check it out."
and then BOOM!! there i was falling in love with the elegance of these cars online and noticing how AFFORDABLE they were. Wikipedia'd the car, and found out they had an SR20, that was pretty much the selling point for me (being that i loved silvias and thought the sr20 was AMAZING). so next thing you know, im down in jersey with my eyes set on 2 beauts: a QT1 Sport, and 99 Kr4. We looked at the Sport and it was super nice, about 120k on it, and i loved the white, not to mention the the interior was BALLIN!!!! BUT!!! after noticing the stereo, lights, or wipers didnt work, and after them attempting to fix the fuse nothing happening, we moved on-to-the-next-one (shoutout to my fav black dude on the site!).
This car was at a new car dealership so my dad was siked, after the test drive, a tight look at the exterior, my dad offered 300 under the asking price and there was the deal. We had to go back down about 3 days later to pick it up which made me sad but atleast they gave it a full detail and when i pulled p home she looked FOINE!! (Mike's dad even noticed it from the other street) and after i talked to brian about it, i here someone inside the house yell "G20.NET!!!!!!!!! JOIN IT!!!"
i did, and cant thank yall enough for how helpful this site is, but enuff rant, this is elena's thread. my baby. my only girl. the only girl i will spend more than 200 at a time on.
When I first Bought her (OEM):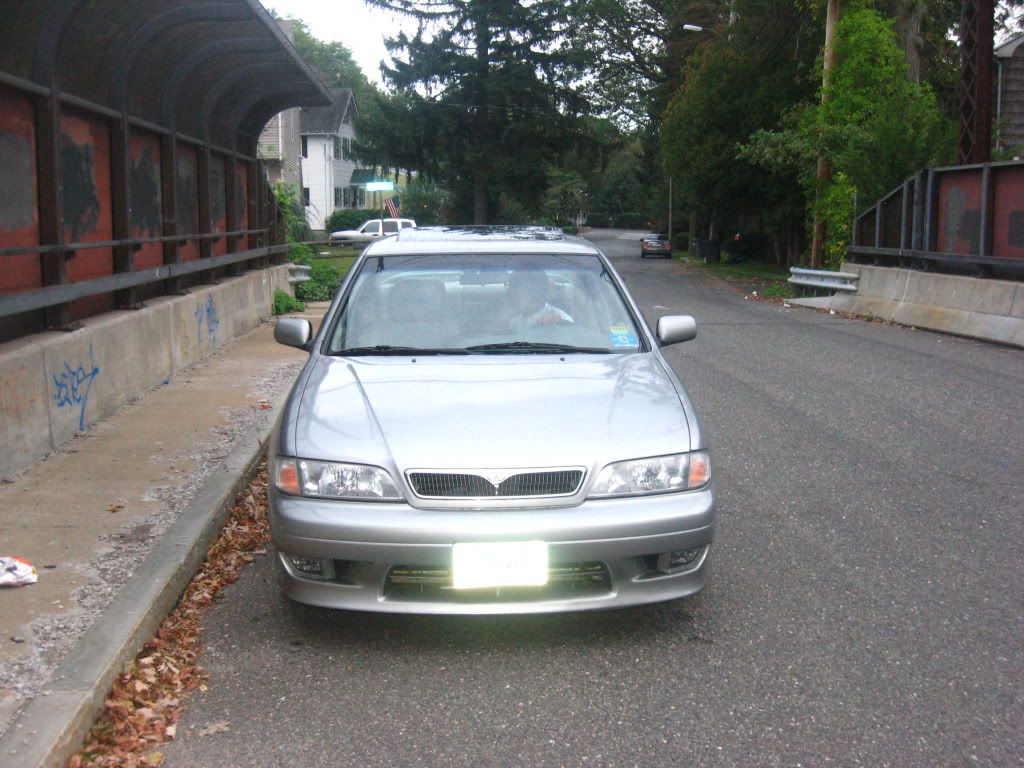 Mod List (Complete; Not Complete)
Engine/Tranny:
WAI/CAI-OBX Pipe with spectre filter, (secondhand from my cousin's old s12 silvia)
MES 2.5 in Cat-back
Headers
91 Intake Cam
5-Speed Swap
Suspension/Wheels:
Coilovers-KSport VERY soon
ADDCO Rear Sway Bar
Crossmember Mounts (Prothane or something)
Enkei Wheels From Adam(aag20t) (maybe)
2011 Sentra Se Wheels (paint insides black)
Wheel Spacers (10mm front 15mm rear)
Interior/Audio:
New Headunit (Temporary)
In-dash or Fold-out Headunit
10'' Sub in trunk
Change LED Colors in Guage Cluster
Exterior/Cosmetic:
Paint Grill Black
KR4 Sport Grill
Attach Honda Civic Lip i Found
Rear Wagon skirts
Mudd Flaps
My overall goal with Elena is to be able to say "OEM Stance"
meaning: not super slammed, but low enough that it looks fire and keep it simple, very much how josie and javi have been doing, we can be the three amigos!! Javi, Josie and Jeffé. :smile:
but anywyas here is the begining of something great, enjoy.
Fist "Mod": Fog light mod, look closely you can see the really bad rust on the lower radiator support:
Second Mod: WAI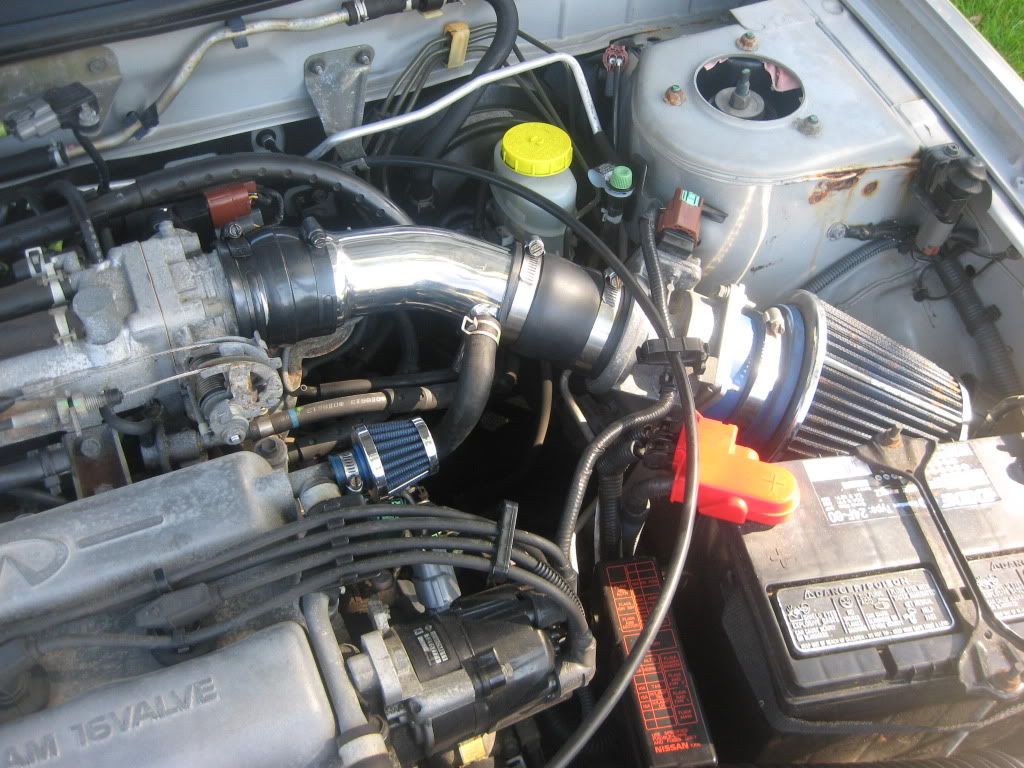 Mini Project-Get rid of that terrible RUST!!!!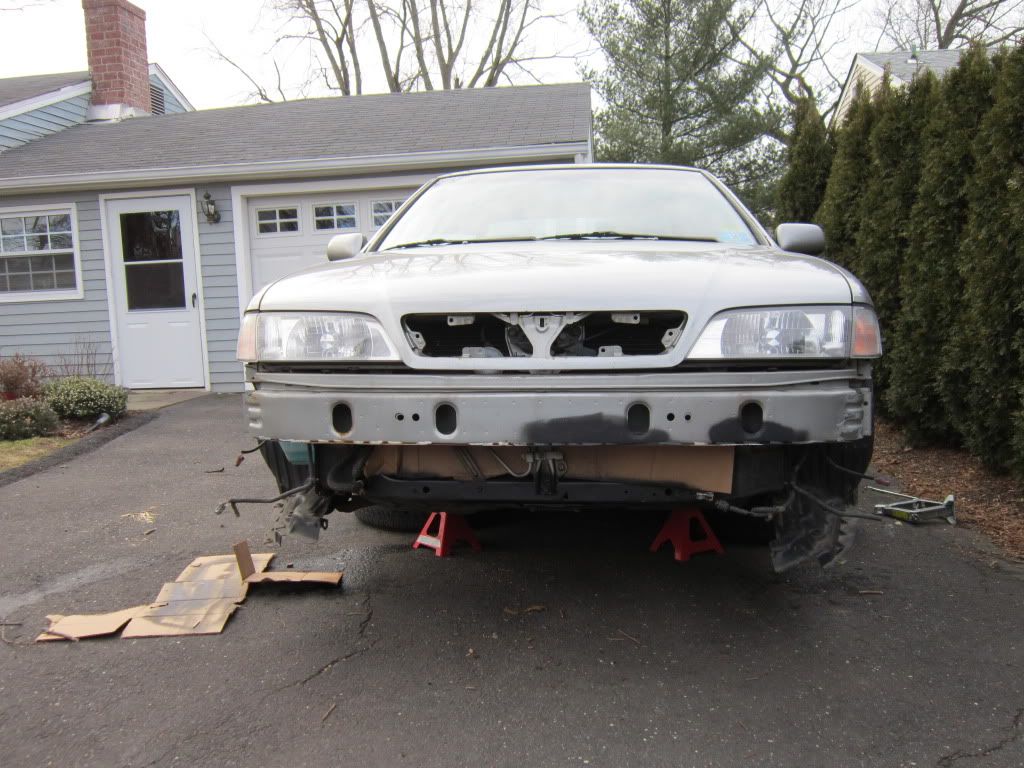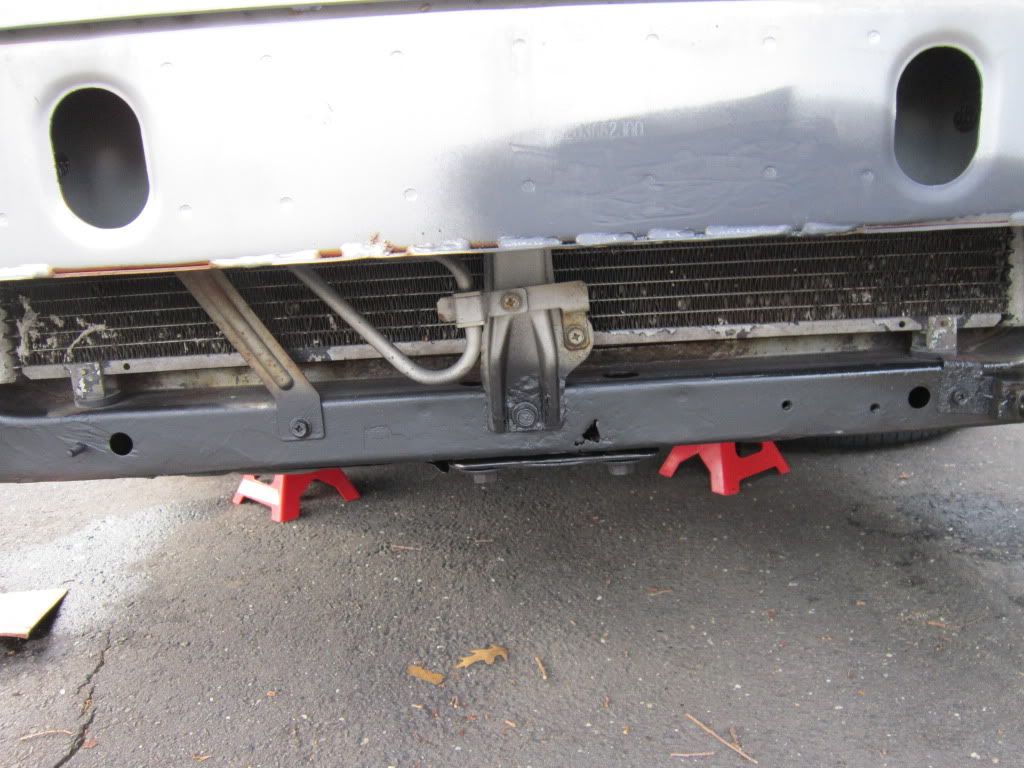 you can see the one really cancerous spot of the rust, just glad i got to it while it was still not a SUPER huge deal. 2 coats of rust reformer, 1 coat of high heat paint should do the trick
How she looks without the rust: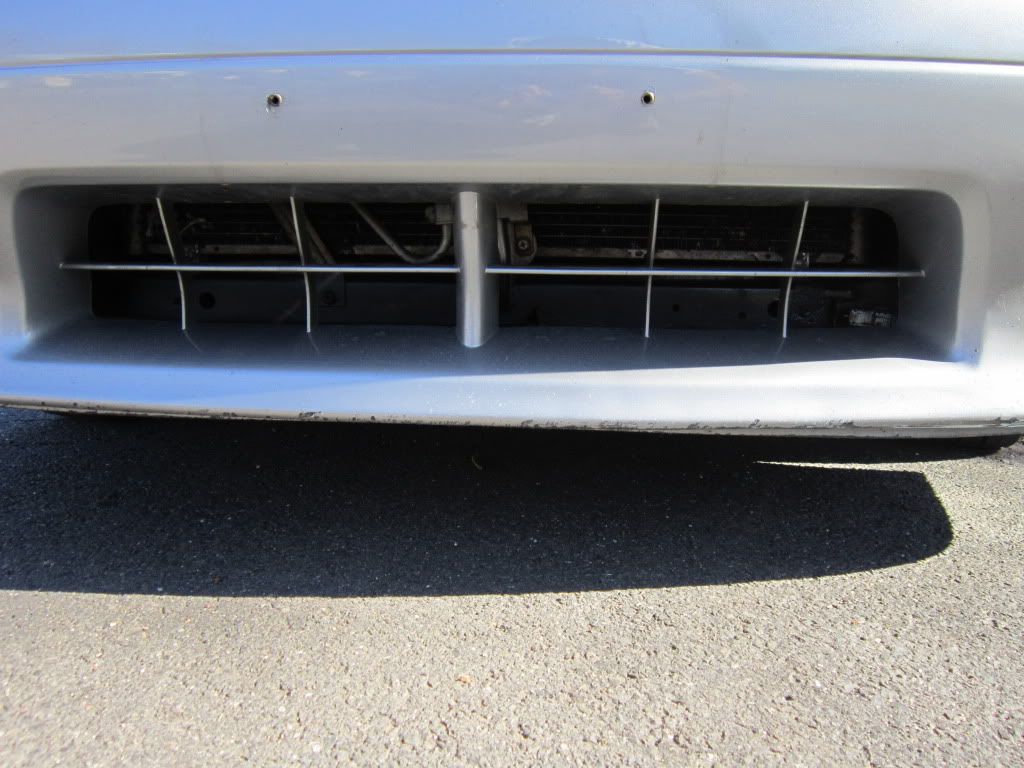 Plasti-dip my Grill: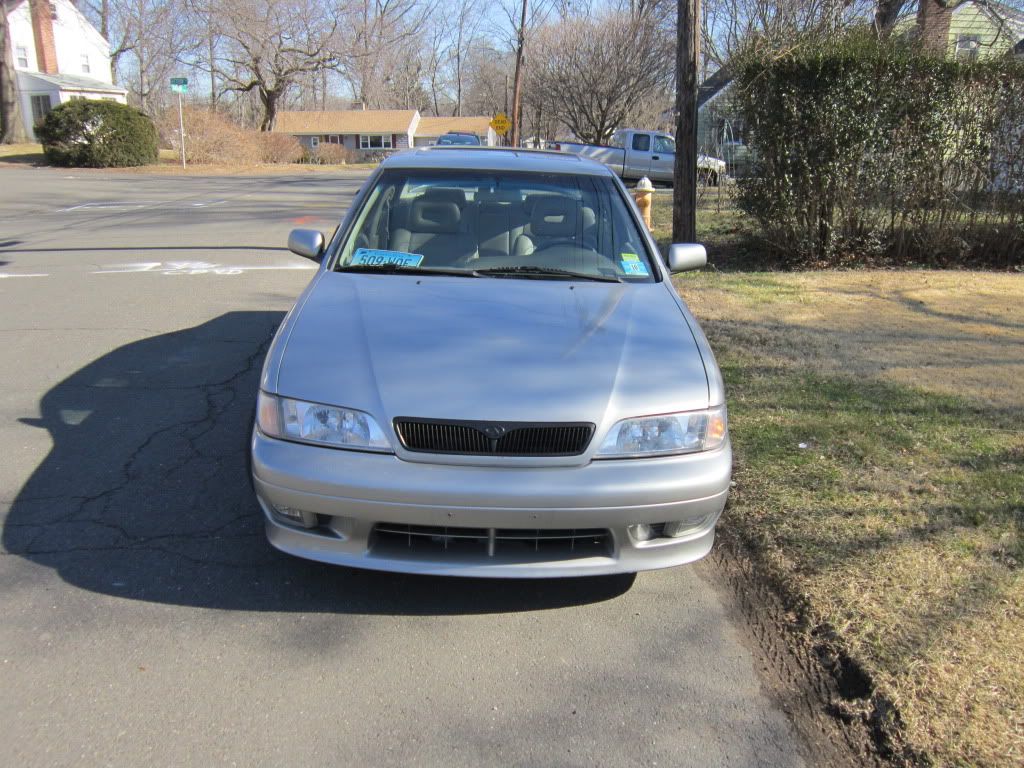 Since i Had the dip, and hate the shinyness of the WAI, i decided to d-bling the bay a little bit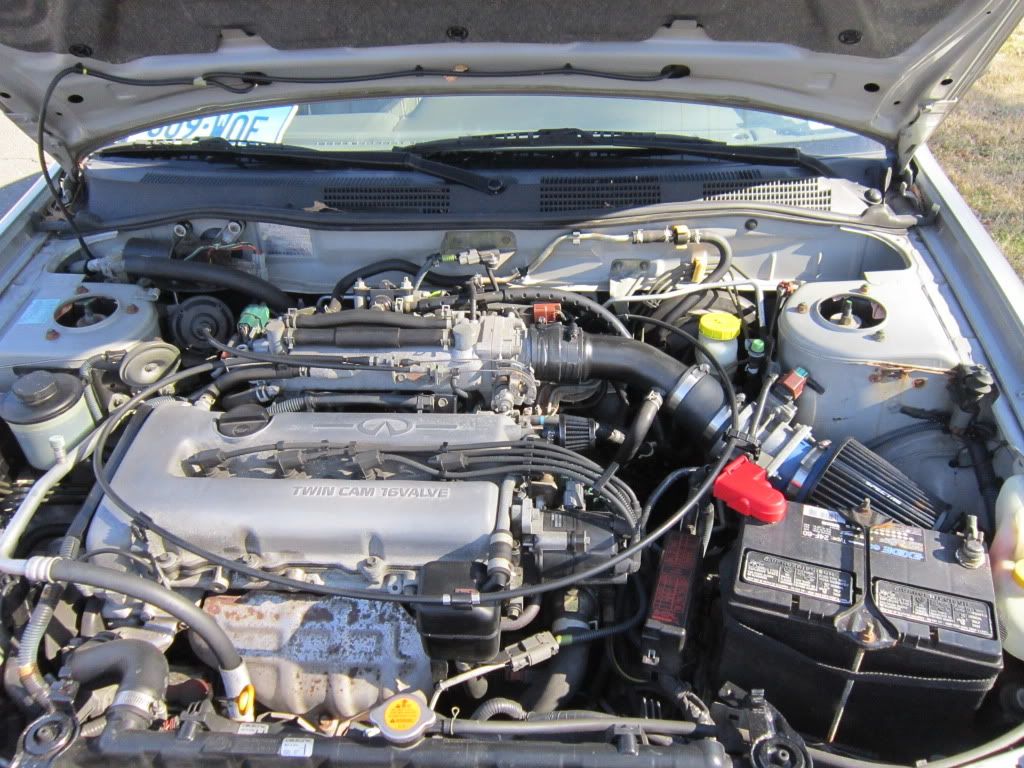 Everytime i look at her now (like this) i feel like shes whispering "lower meeeee"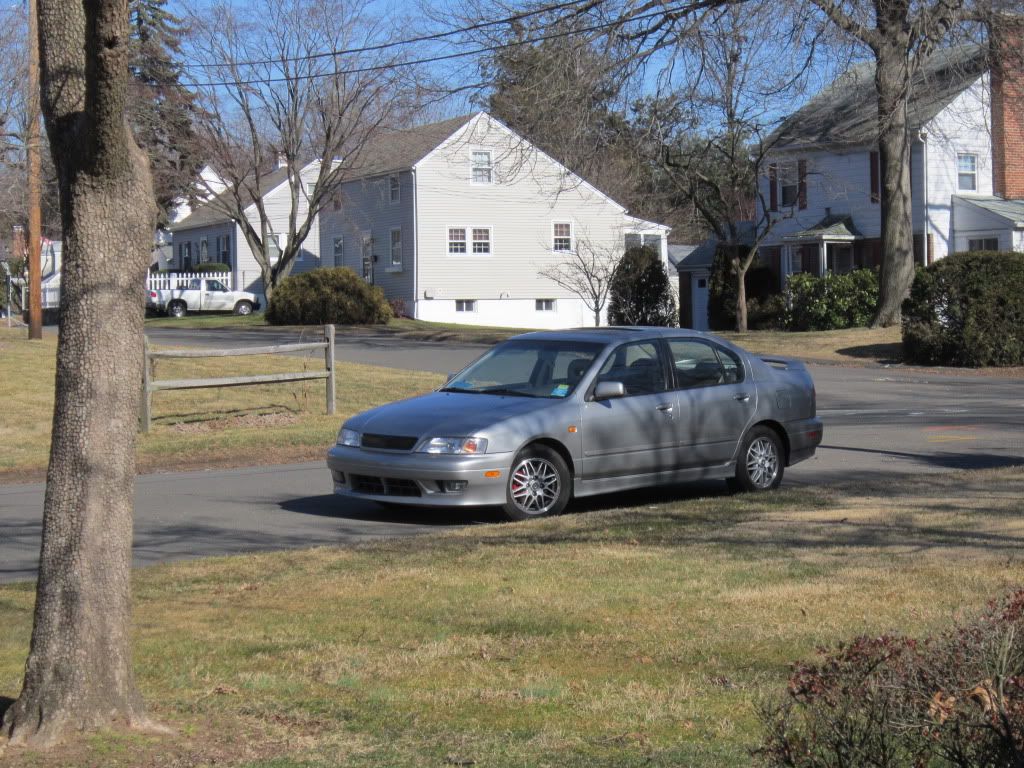 soon enough baby, soon enough
more to come next week!!