FS: 2000 G20t QT1 sr20de+t near philly
Selling my QT1 P11...
Car is located in eastern PA about 45min north of philly.
Looking to get $4000 but open to offers
I've owned it for the past 4 years and I bought a G35 coupe so its got to go.
PM me or text at 2672462235
It has 182,937 miles and counting and was turbo'd at 177k. The car is currently tuned on an safc, but I feel it would be better off getting tuned on either a standalone or something more powerful.
The Good:
ACT 6 puck sprung clutch
ACT HD pressure plate
wrx dark blue injectors(565cc)
Walbro 255
Nismo FPR
Nismo shift knob
tint front+rear (35% front 15% rear iirc)
HKS SSQV(real!)
(I think) avenir turbo/manifold
FMIC and 2.5" piping
mandrelexhaustsystems.com SS catback with a 18" magnaflow resonator and a magnaflow muffler
circuitsports coilovers installed about 6 months ago
wings west lip
jdm duals with DDM HID kit(8k bulbs)
clear corner lights
02 sport clear repeaters
HID fogs(3k bulbs)
Sony 6.5s all around
Pioneer radio with DVD and ipod
It also comes with a set of stock struts and tein springs(rear struts were blown out, I also have kyb gr2's to replace them) for winter.
The wheels are enkei gf1's and a there is some curb rash(I bought them used off a honda). I also will include 4 stock wheels painted duplicolor sparkle blue with hankook winter ipike snow tires on them.
The Bad:
One of the fog lights doesnt always work, I used a cheaper HID kit so I'm pretty sure thats the problem
The hood has rust behind the grill and it drips brown onto the front bumper
The rear wheel wells started to rust, I had someone repair them and its starting to bubble
CEL is on because EGR is disabled. Also has a code for b1s2 o2 heater because it got damaged when I bottomed out recently(crappy road, high spots)
Clutch is a little brutal at times.
Valve cover leaks
Rear bumper has a square hole in it from PO. I replaced the front one due to peeling paint, never got around to rear one
R/s rear door panel has a couple tears in it. Didn't take any pics but can.
Pics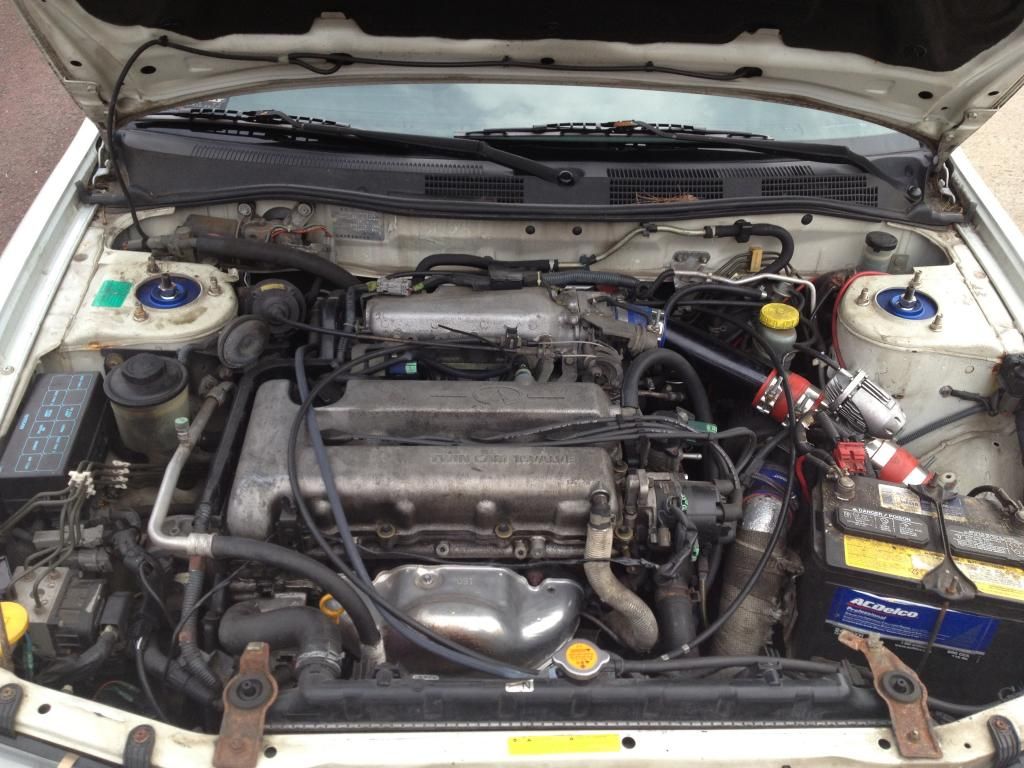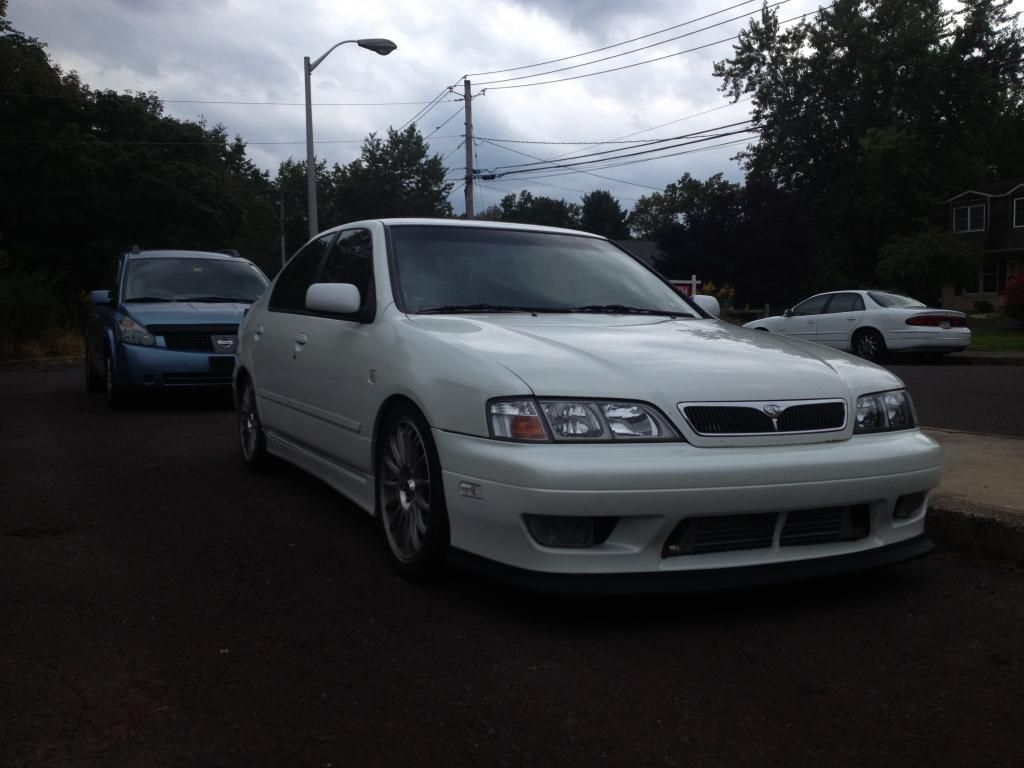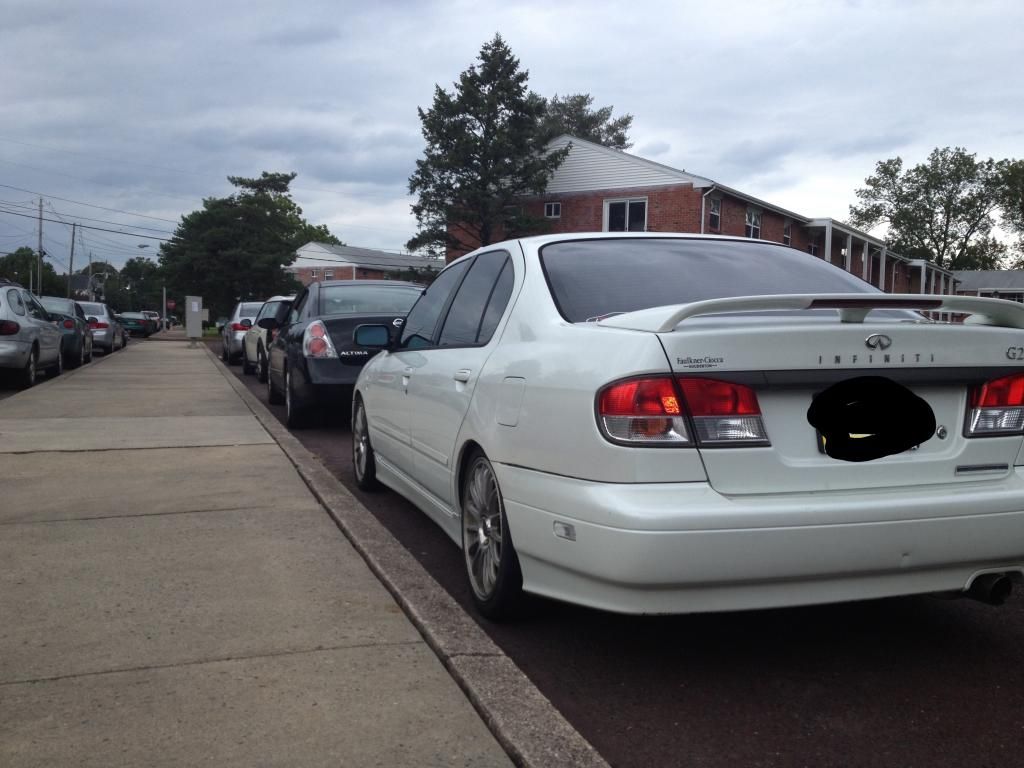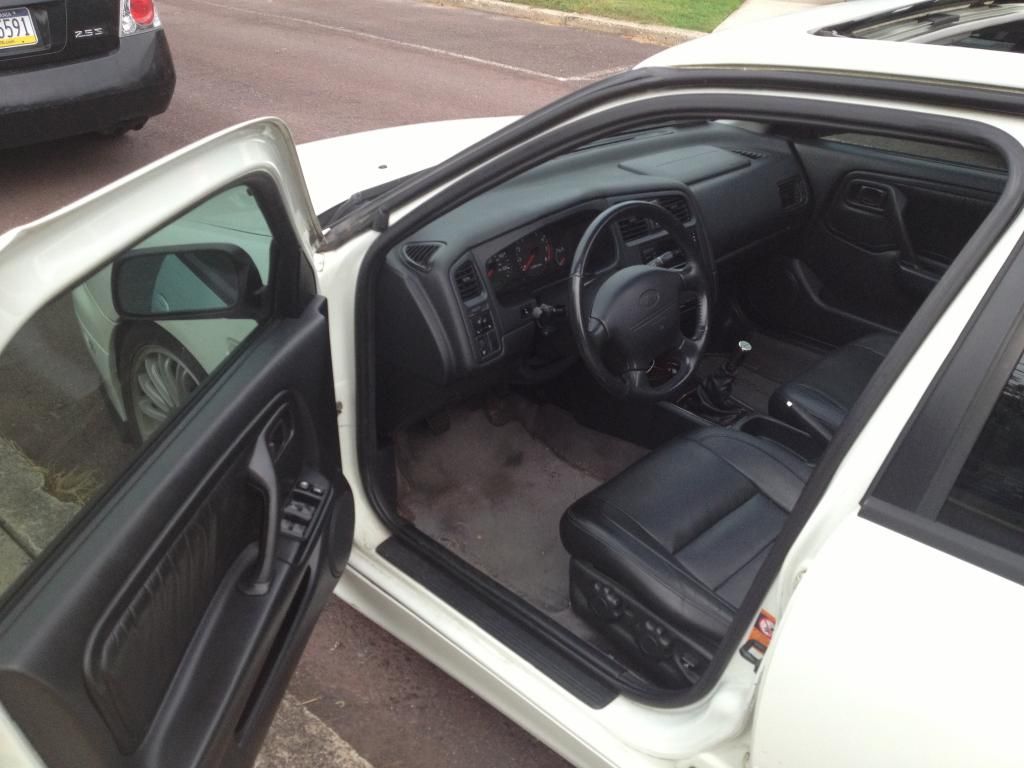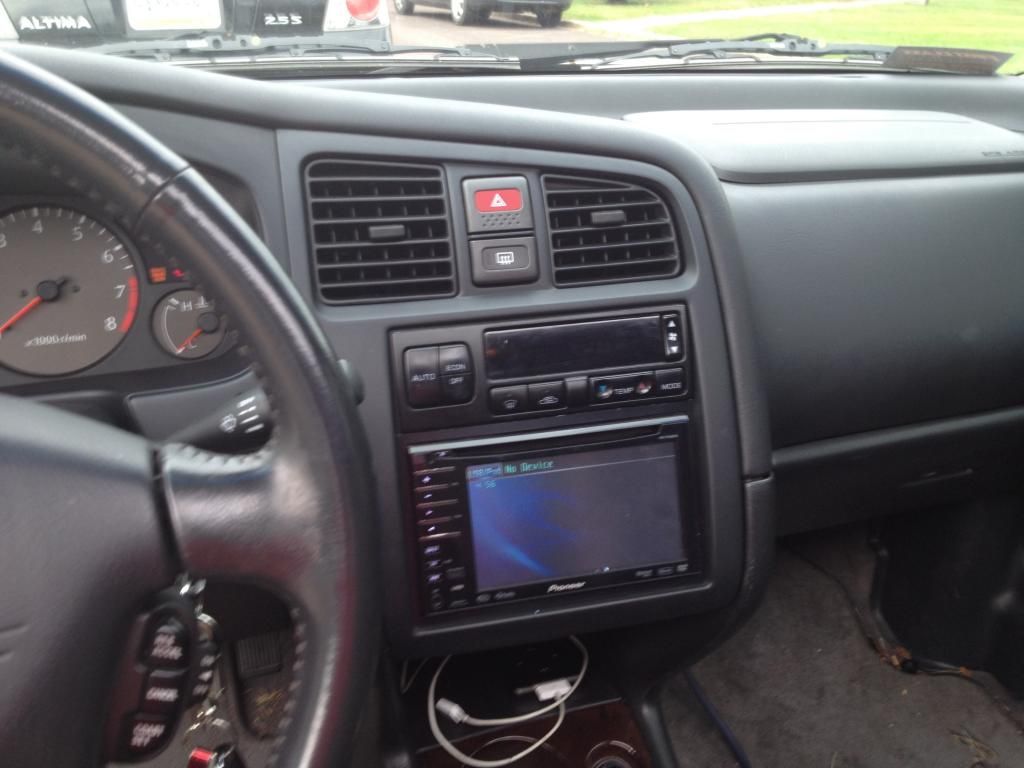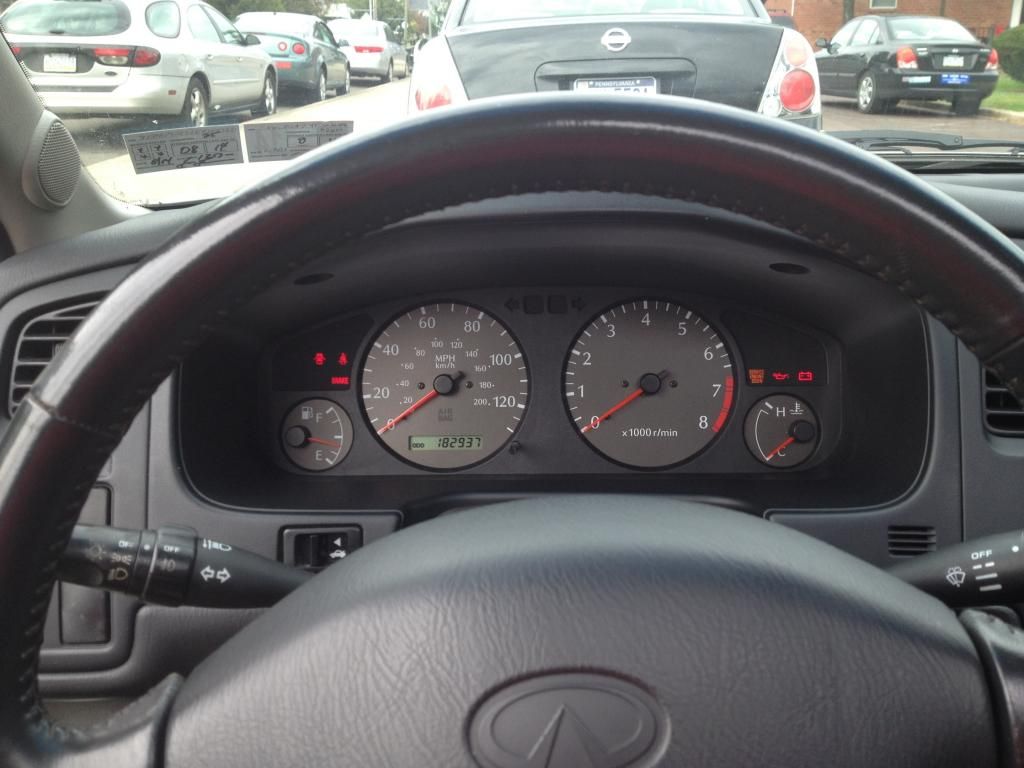 r/s wheel well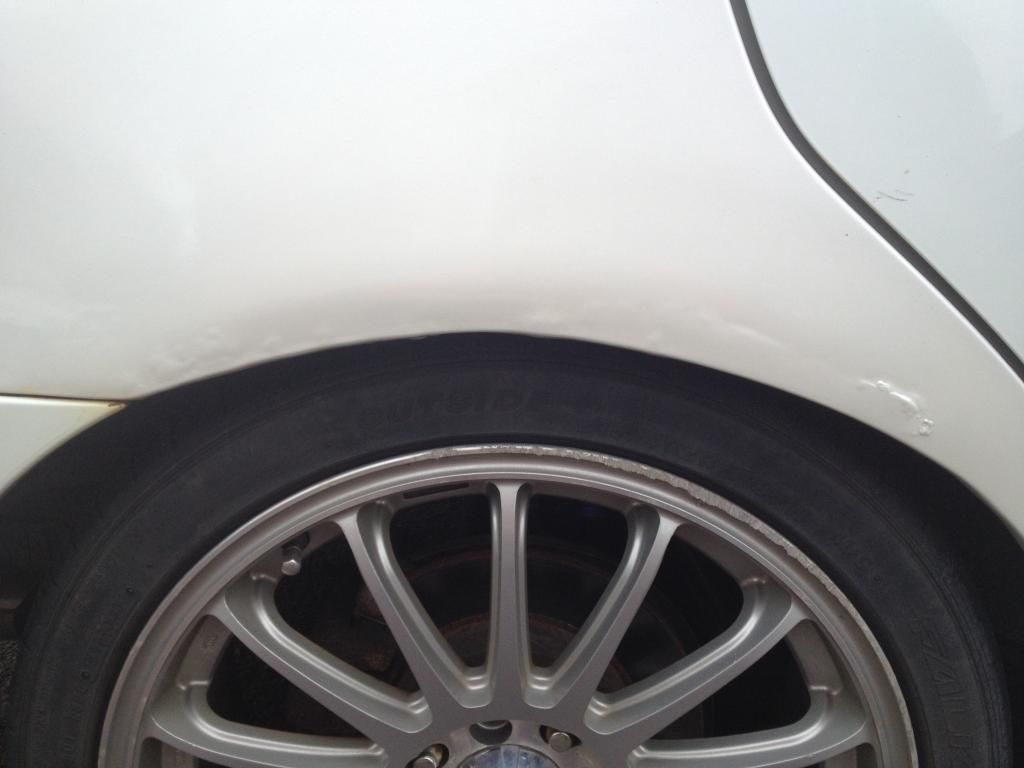 l/s wheel well