Green G w/ window spoiler
Ok...only a handle full of people have seen my car from this forum and I am wanting to share with you all my precious. First this is what I began with...
and now this is the beauty I have now...I will be adding one more pic shortly after I put on my agx shocks and tein lowering springs...just let me know what you think.
I removed the pinstriping but when I get my car repainted over the summer I am going to add red pinstripes to it and paint the car black.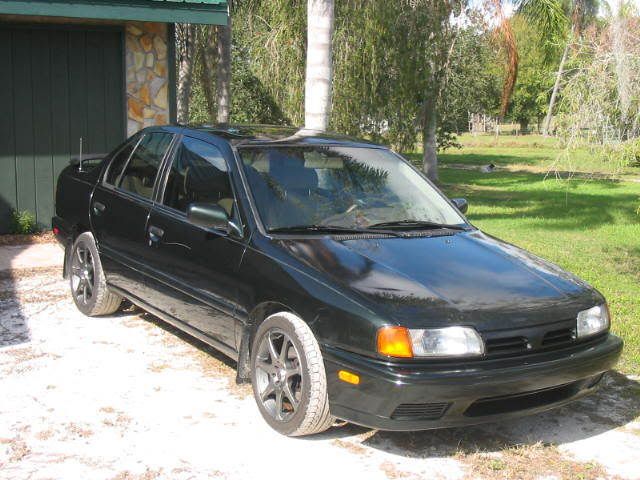 I bondo'd a primera grill and debaged the car