FS: Delrin Upper Shock Mount Bushings
These Delrin upper shock mount bushings are designed to offer greater feed back by eliminating the deflection in OEM rubber bushings and maintain the stroke center of the shock rod by positively keeping it center and from banging off the metal walls of the upper shock mount which will lead to damage or worse a broken strut shaft requireing replacement or your strut.
These Delrin shock mount bushing will also elimate some body roll and you will feel as if you slightly increased your spring rates, the stock oem rubber bushings are nasty and very soft and offer as much as 1/2" of squish before the shock rod damper can even come into play. With these Delrin shock mount bushings your dampers with have no choice but to move in unison with the springs providing instant feedback and dampening vs the stock soft rubber bushings.
http://www.g20.net/forum/showpost.php?p=1477211&postcount=15
Price $135
Quantity: 8 pieces replaces all upper shock mount oem soft rubber bushings
Picture
1) Lower/Bottom side shock bushing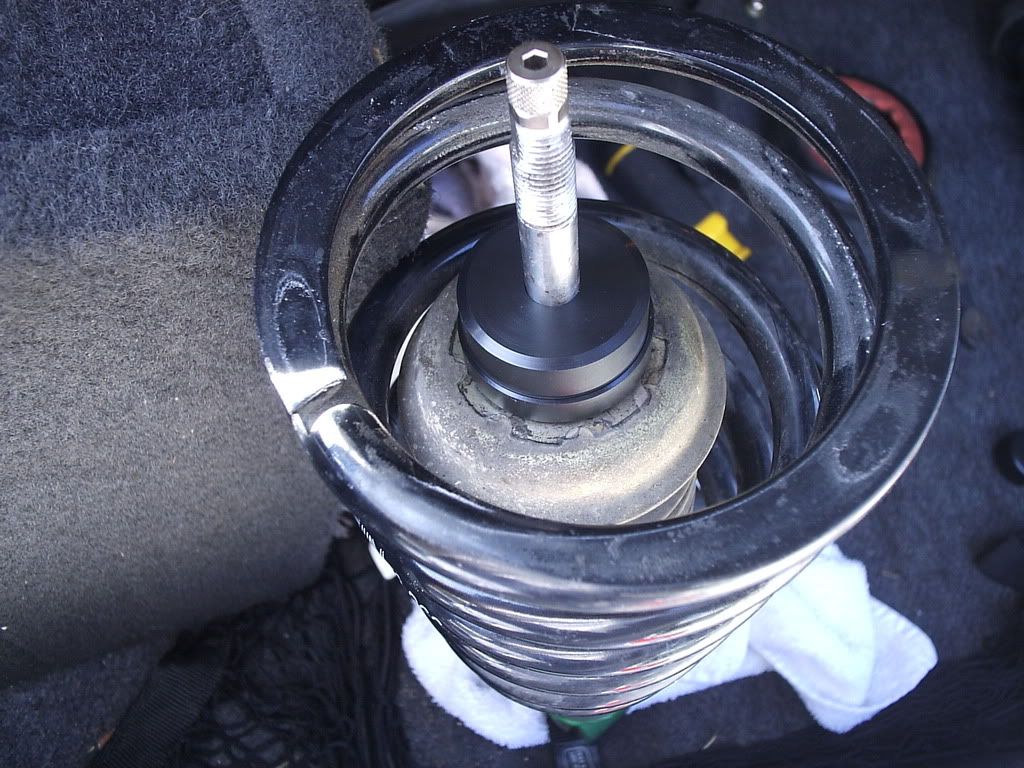 2) Shock mount top hat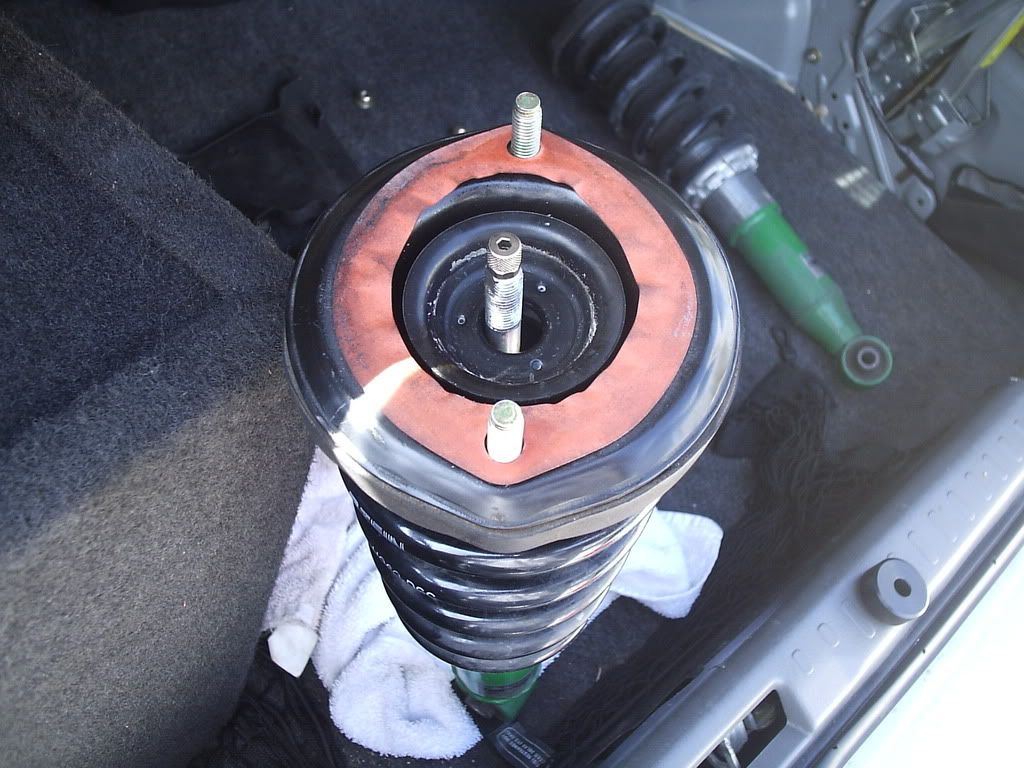 3) Upper/Top side shock bushing
4) All put back together
This shows my stock bushings which are worn out and cracked
This pictures shows you how possible it is for the strut shaft to bang into the steel walls of the upper strut mount causing premature wear and or a broken rod shaft.
Here you can see the bushing on the right side showing wear and allowing the strut shaft to hit against the strut mount on top
This is the solution to the problem on the left made from Delrin which will provide a positive reinforcement and lock on keeping the strut rod positively center at all time not allowing the bushing to bang off the steel walls of the upper strut mount.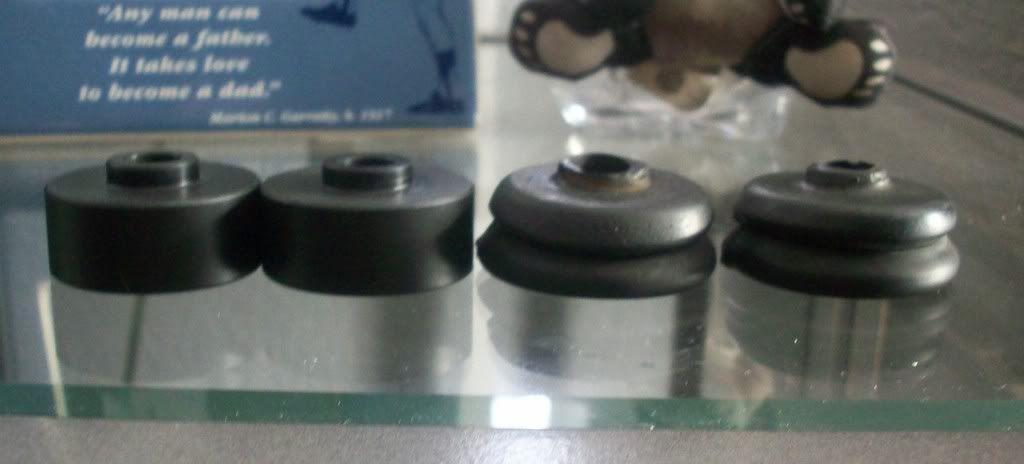 ***I know its been sorta popular to use ES bushing that were made for the end links in this posistion but it does not have the correct size lip/recess to fit into the upper strut mount which centers and protects the strut rid from hitting the steel walls of teh upper strut mount which can lead to damage of your strut requiring replacement so I would advice against using those bushings for this particular application***.