FS in Pacific North West: G20t Seats, Lights, Interior Parts & Wheels (All P10 Parts)
Selling some stuff to try to get the rest of the funds I need to get my VE swap finished! Most prices are obo, but please be reasonable. Prices do not include shipping/paypal fees.
First off is a clean set of '95 G20t black leather seats. Electric motors work great, I had the lower cushion on the driver side re-stitched just 2 weeks ago. I really like the seats, but I want to get my motor swap done. No coming apart stitching anywhere. I have thoroughly used some Leather cleaner and separate conditioner (twice) on them, so the leather is not dry, and feels great. I've spent a lot of time and money on these.
SOLD
.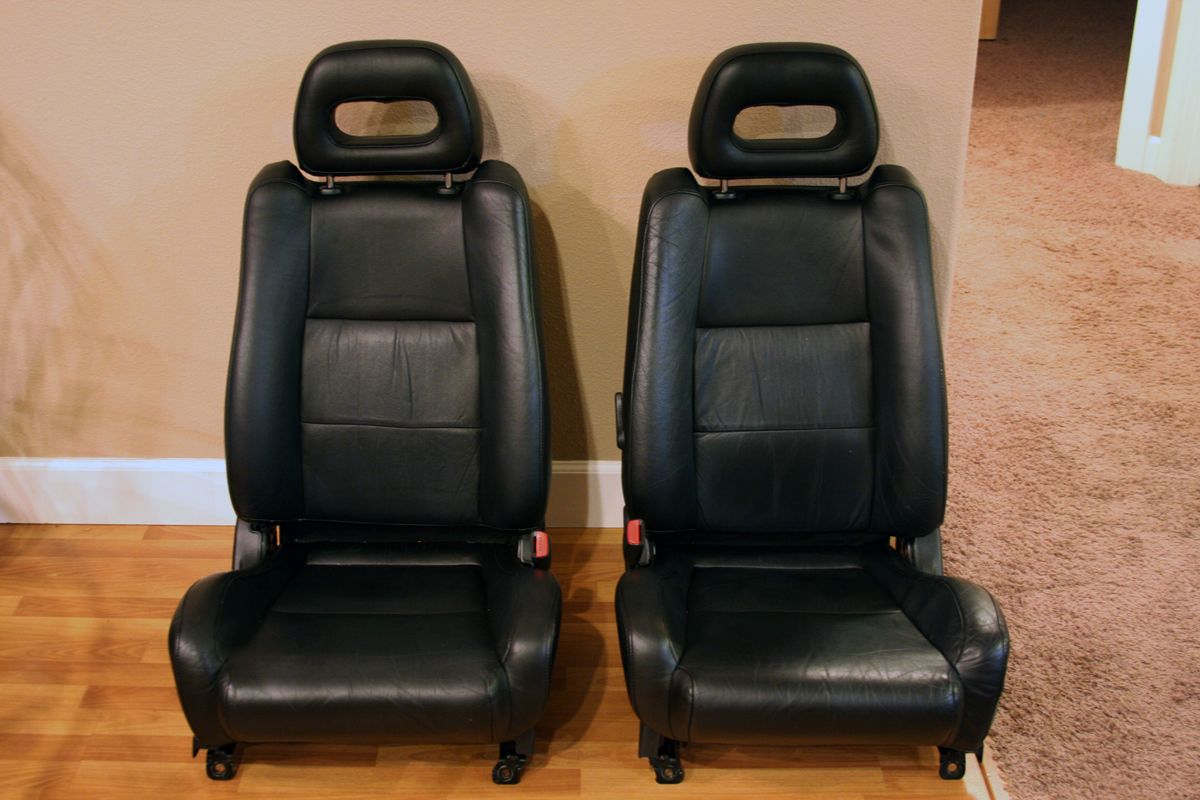 Next is a set of OEM US market (same as JDM) tail lights in great condition. Only problem is on the two outer lights, the little retaining tab for the bulb holder is broke. You can use your current one. $40 for the set.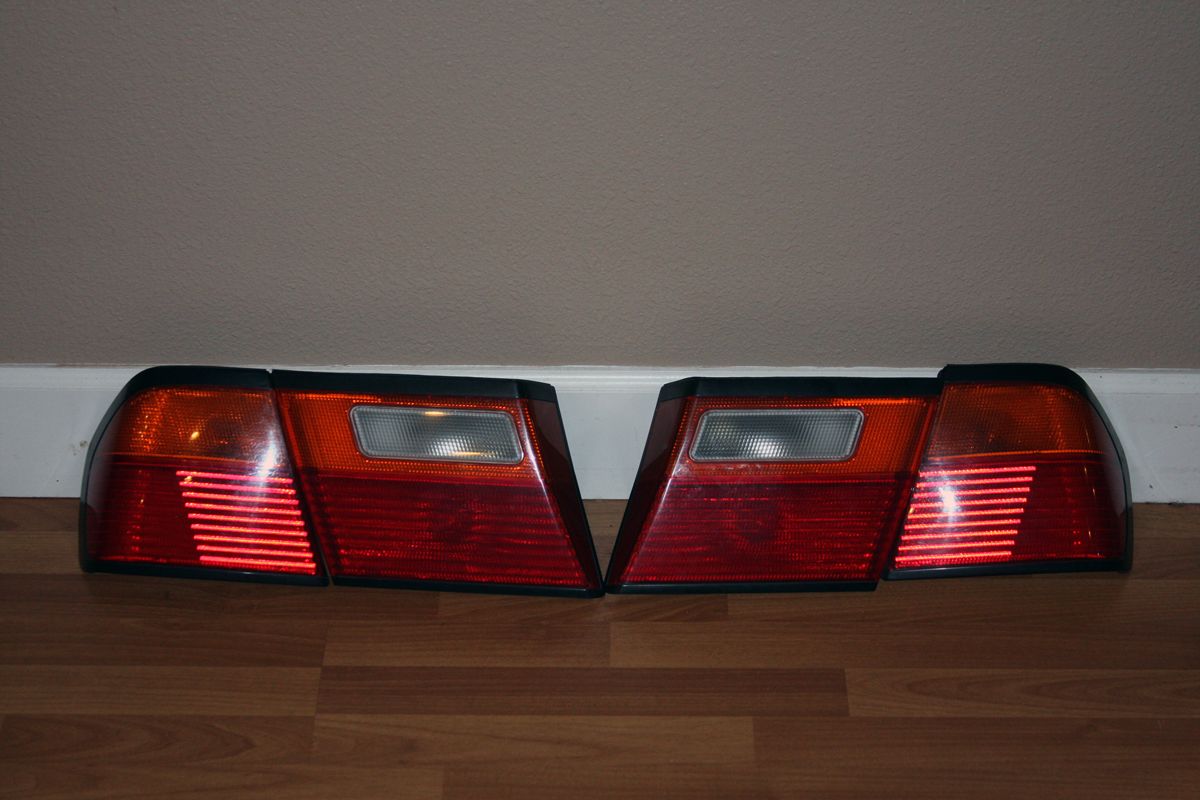 Fairly clean set of OEM US market clear corner signals. Driver side has a crack on the front lower end (pictured). Pigtails are JDM ones, comes with bulbs and tabs are not cracked/broken. $35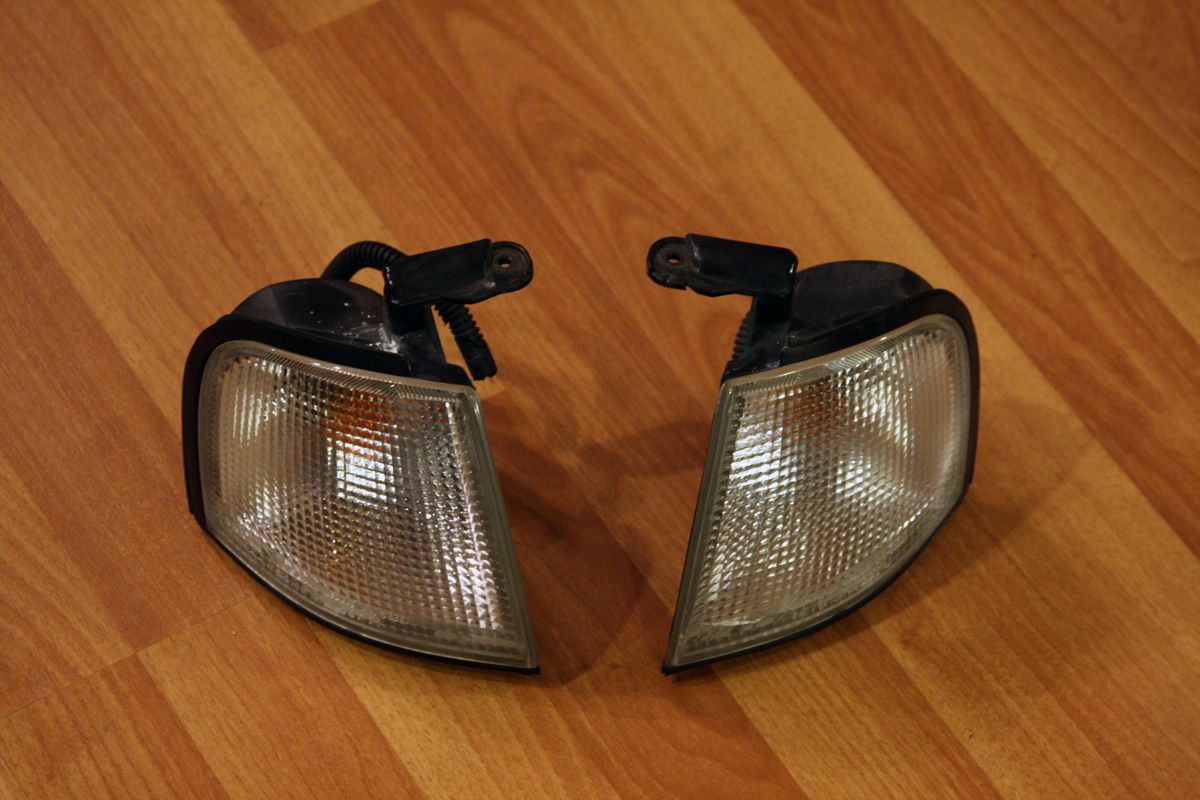 Stock '96 DJ2 (Dark Green Pearl) G20 front center grill. Removable "chrome" surround has a little bubbling (pictured), but otherwise in great shape. $35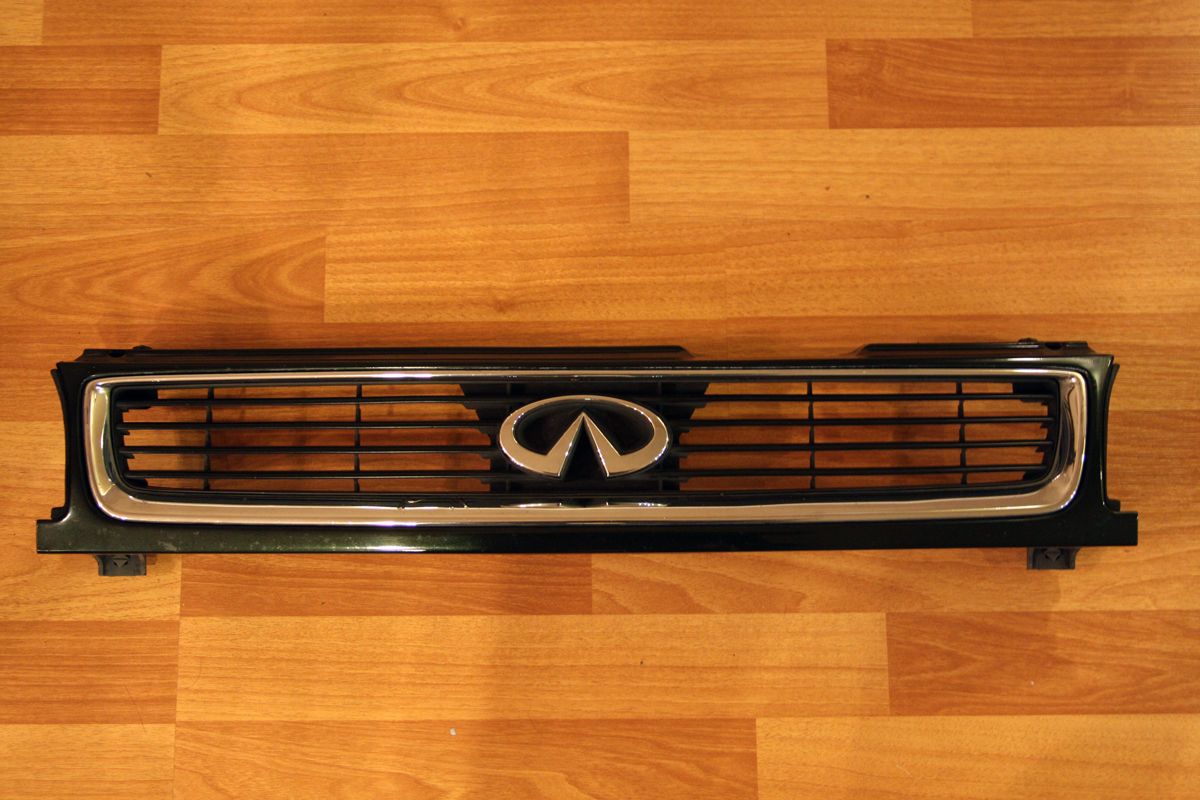 Random brown interior parts. Dirty, but in good shape. Metal bracket is for rear brake light. Brake light w/ bracket is $15, large plastic parts $7.50/each, seat rail bolt covers are $10 per seat. I'll clean the parts before selling if that helps, lol.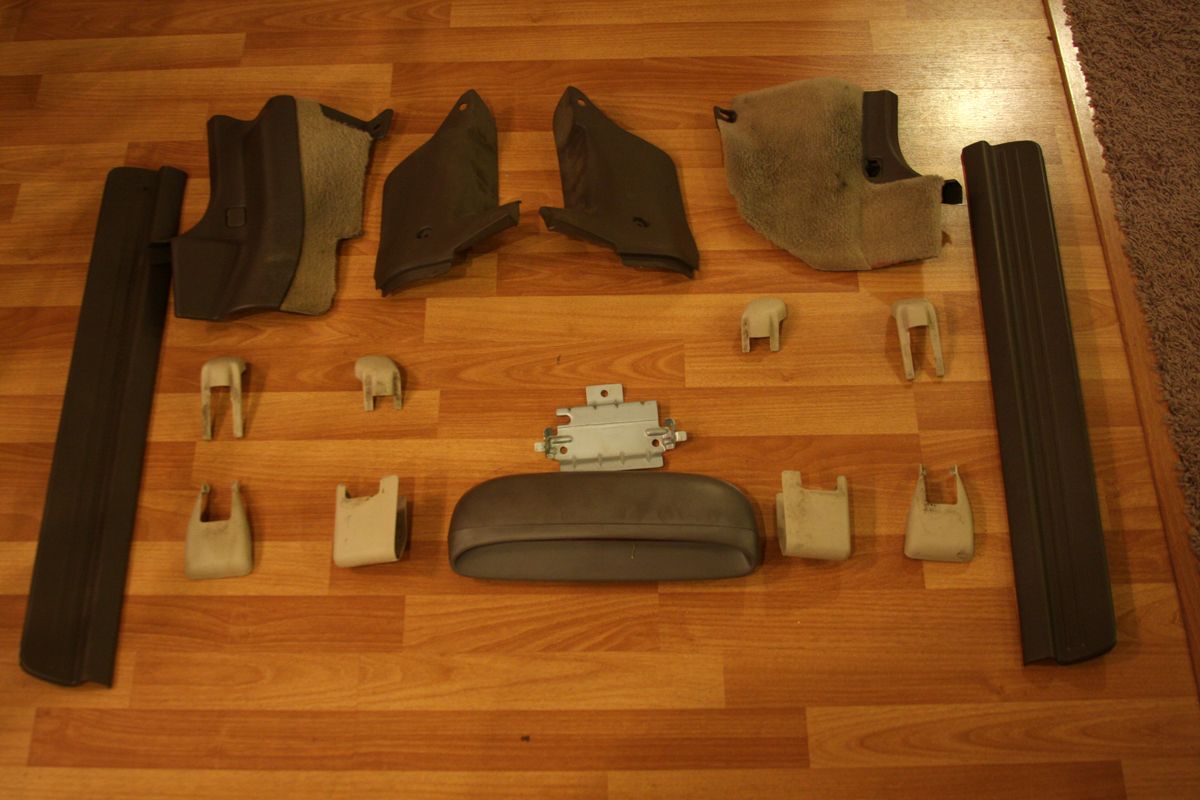 Rear speaker cover deck lid. $20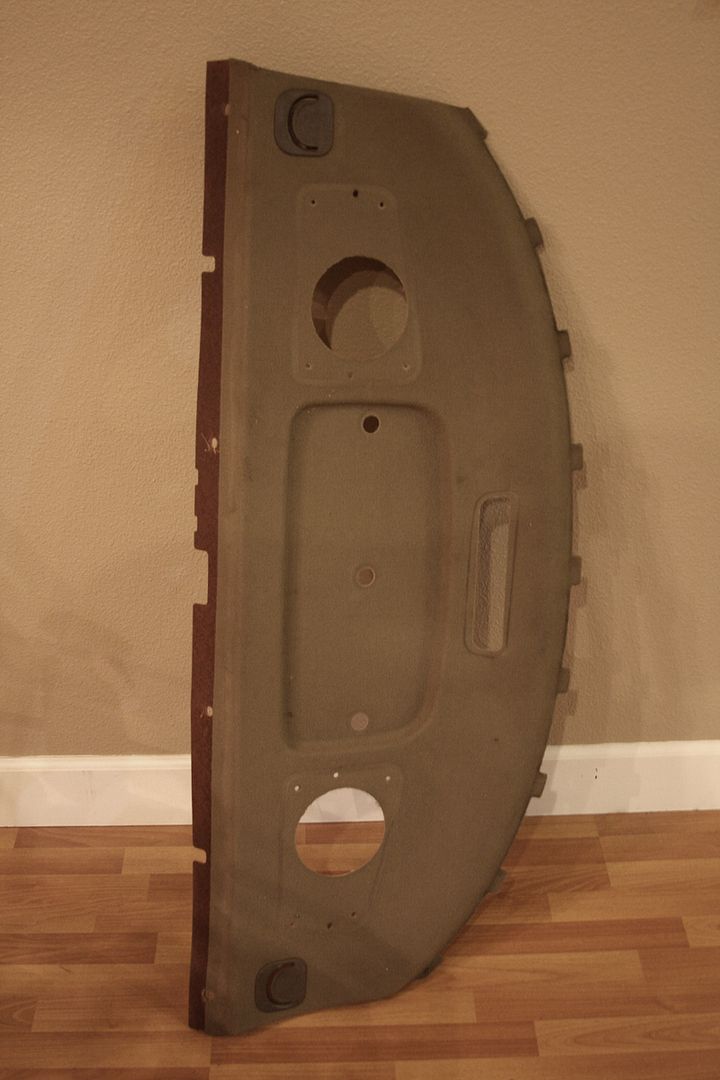 P10 14" Aluminum wheels w/ tires. All tires are in good shape, except one has a small flat spot which makes a little noise at speed.
SOLD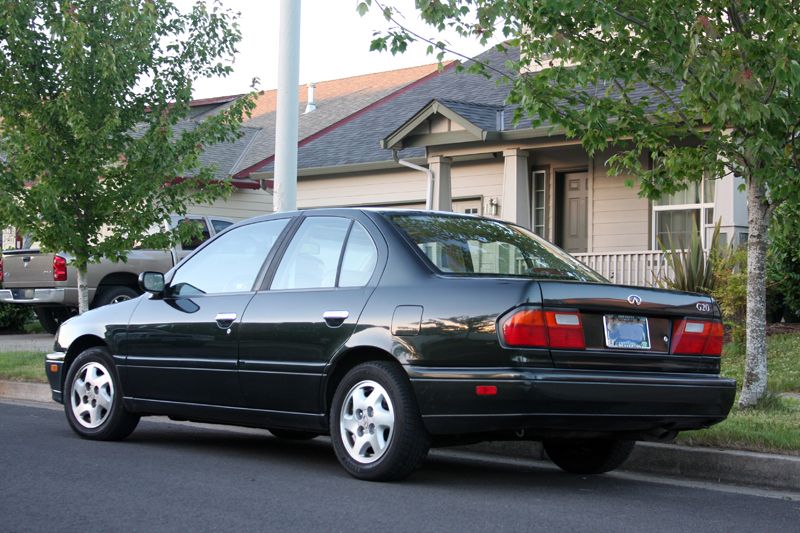 v.2 (Facelift) Nissan Primera center grill from the UK. Lower driver side tab is broken, but I still have it (it broke in shipping). Still mounts fine, and was thinking of riveting the tab back on, but haven't gotten around to it. The pic shows it installed, doesn't rattle around. I ended up getting a Nismo grill, so I have no use for it. Lighter green color atm, but can be painted to match of course. $70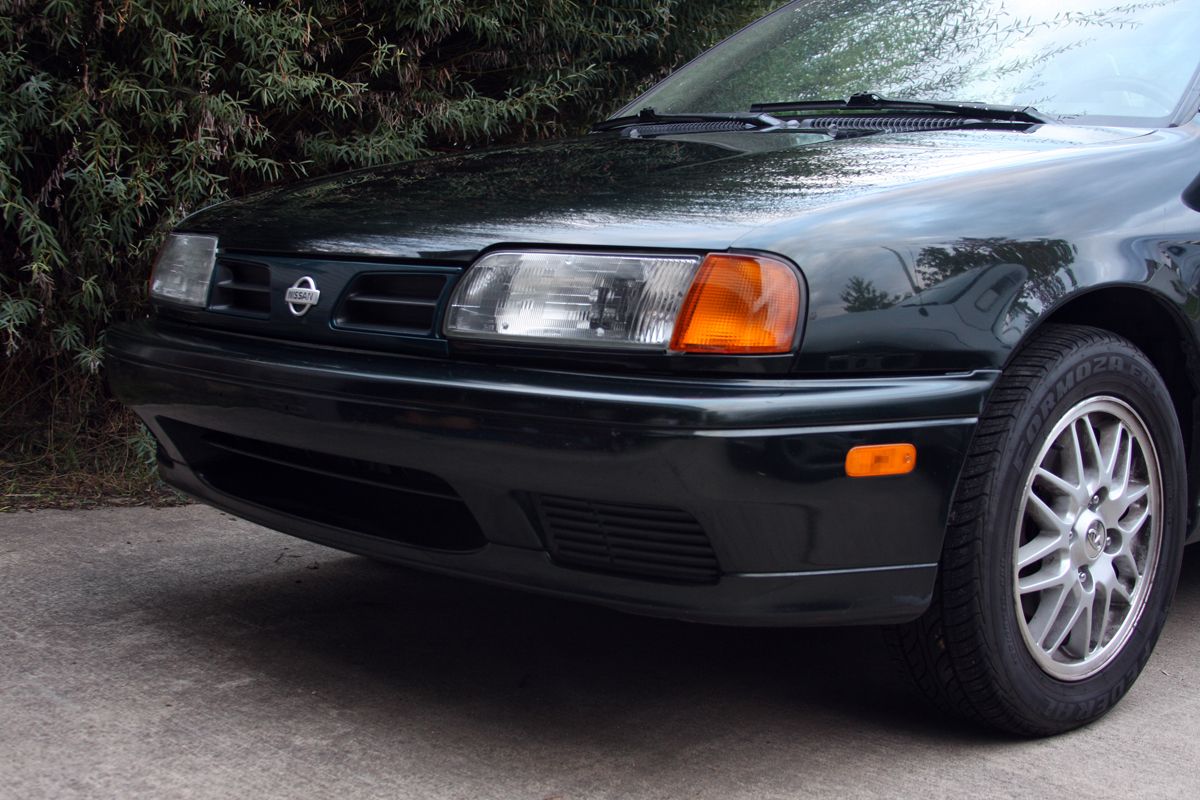 Everything is located in the greater Portland, Oregon area. Thanks for looking!