-New and never opened from package carbing front strut bar, this is the single bar, it's white and may fit p10. Yes this fits a 99'-02
$235 shipped
obo
-Blackborder Nissan Primera rear badges, complete set of 3 including rare PrimeraUK badge, hamburger logo, and GT badge. All are new from Nissan with adhesive.
SOLD
-p11 black leather armrest, great condition. No rips or tears, perfect to replace your worn or ripped one, this is currently on the car but can get pics if you need it-
$50 shipped
All prices include shipping and paypal fees.
carbing installed on my old 99' p11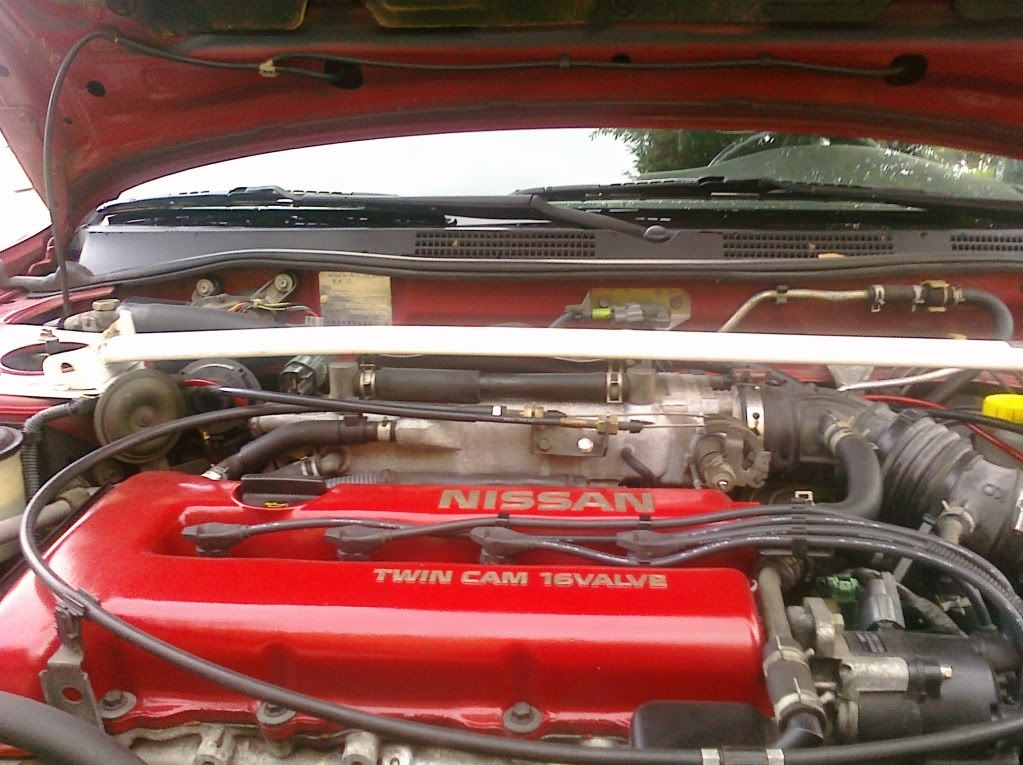 purchase any of the above items and I will throw in a brand new leather shift knob for $30, has 5-speed pattern. New mitsubishi product fits g20 though