Time to sell my headunit.
Its a Pioneer DEH-P4200ub, complete
I bought it brand new in 2010
everything works fine hasn't let me down in the 3 years I've had it
there are some minor cosmetic minor scratches and a chip.
Reason for selling is I bought a new H/U
I'm asking $80 picked up, or $80 + shipping
Price includes:
•Deck w/ face plate
•Remote
•Harness
SPECS
•In-dash AM/FM, CD, MP3, WMA player with Remote
•Detachable face
•Large full-dot OEL Display
•3D Full motion screen savers
•7-Way rotary commander
•Wireless remote control included
•Blue button lighting
•CEA-2006 compliant amplifier
•Power Output: ◦Peak: 50 watts x 4 channels
◦RMS: 22 watts x 4 channels (Pioneer Certified)
◦RMS: 14 watts x 4 channels (CEA Certified)
•CD Text Display
•MP3 ID3 Tag Display (Title/Artist/Album)
•Front USB
•HD radio
PICS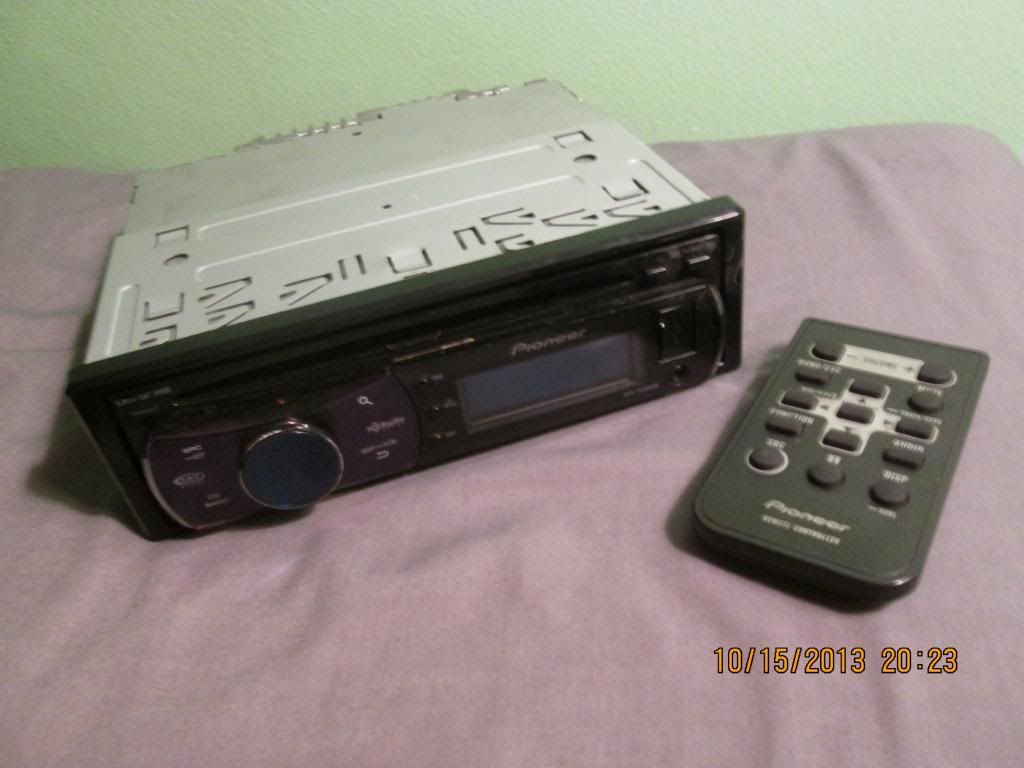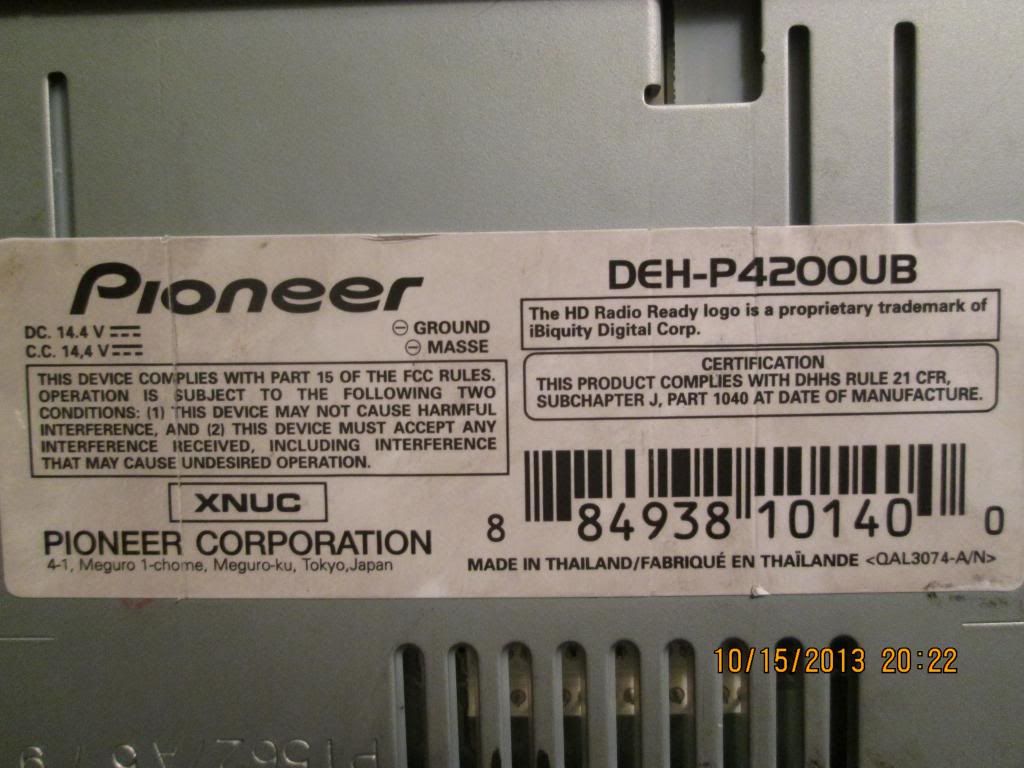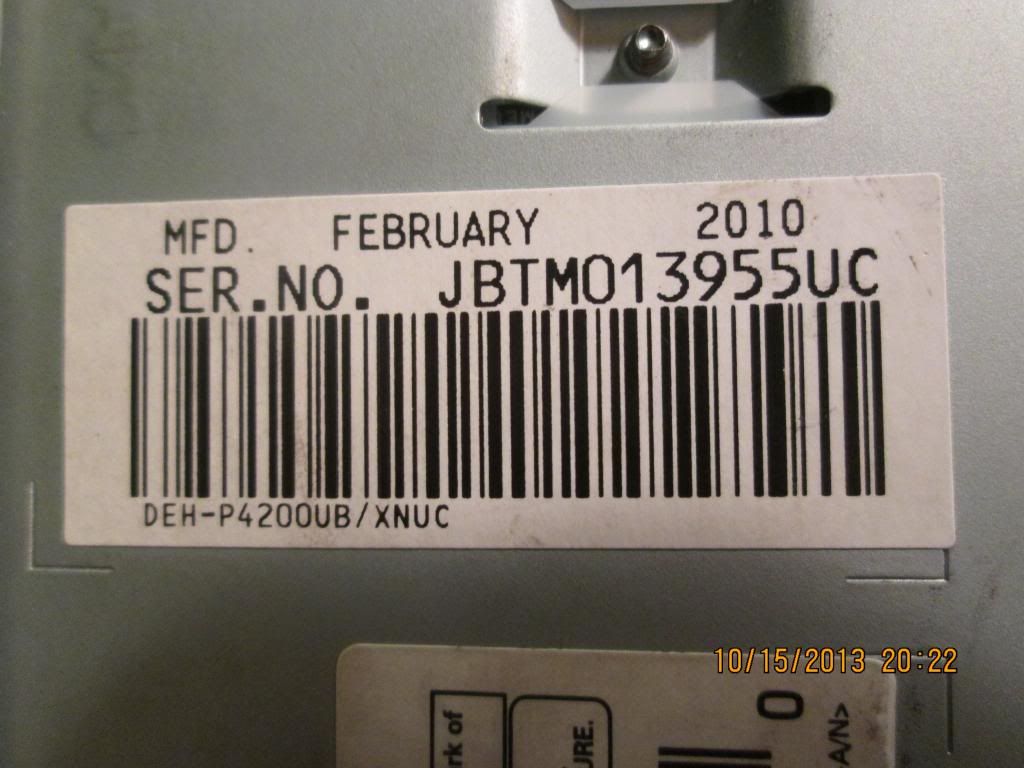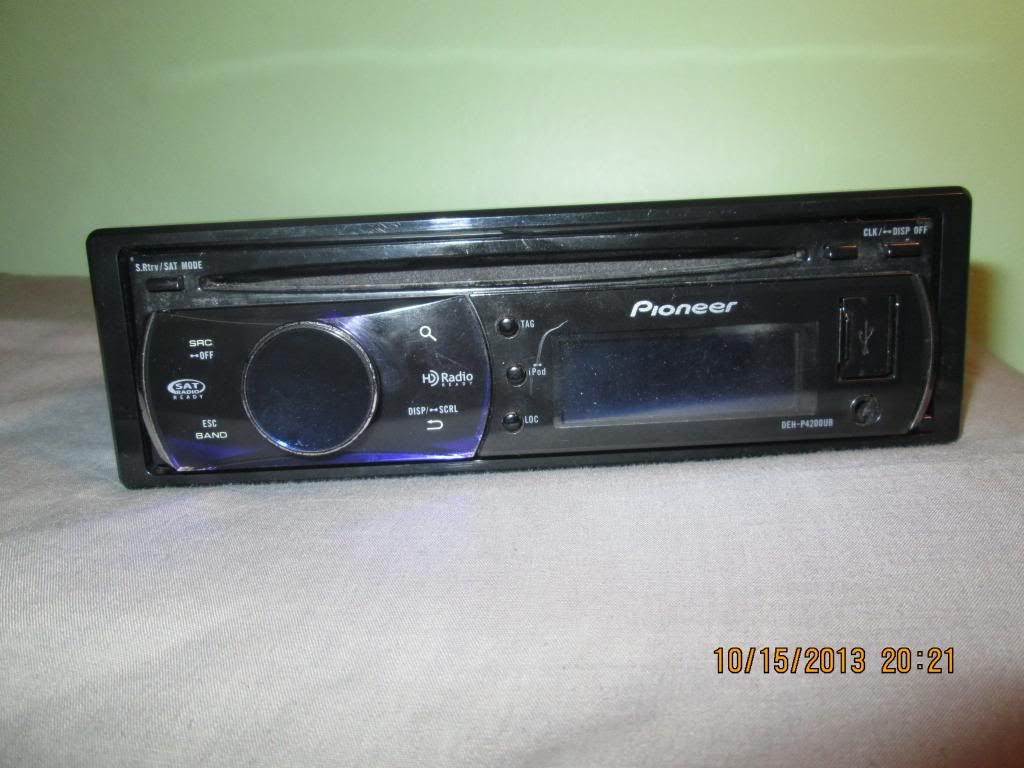 minor scratches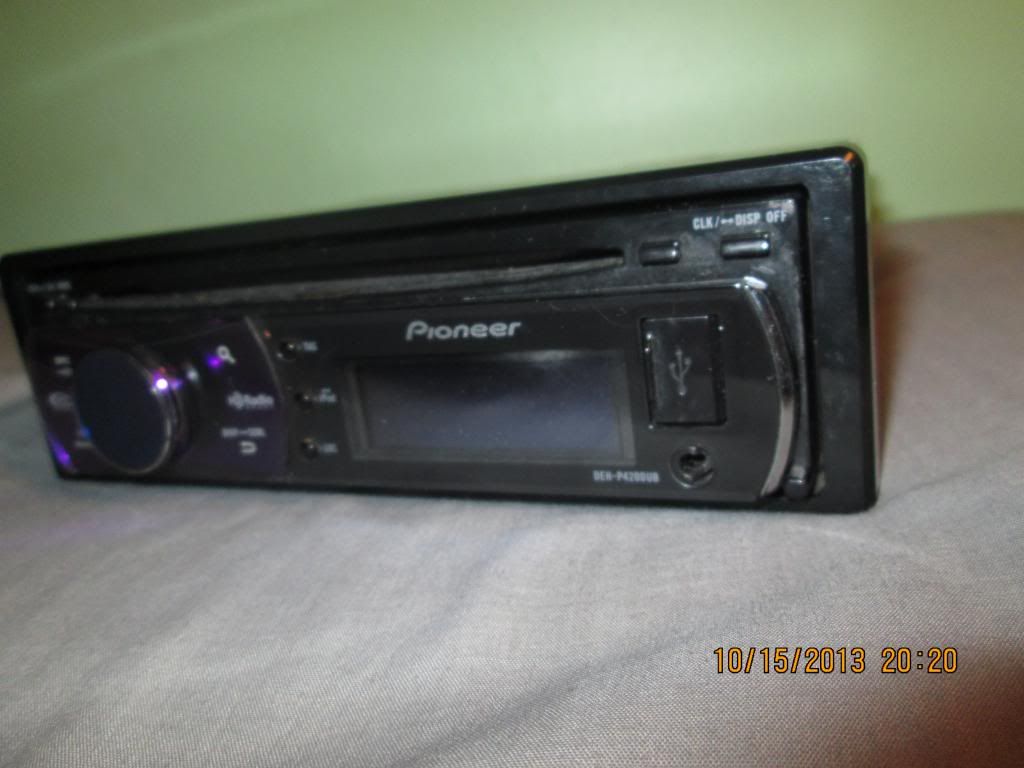 small chip on the aux output
Thanks for looking!