Discussion Starter
·
#1
·
Well I have been looking for a simple, lower cost, reliable electronic boost controller for a while now, and I think this is the ticket.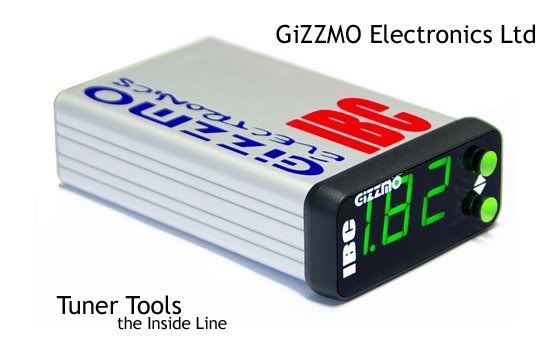 I ended up picking up the Gizzmo IBC for a reasonable price of $220.
Product information:
- Its smaller than it looks in pictures, look up the dimensions for yourself
- 4 preset boost levels
- You can adjust duty cycle and gain on all 4
- Comes with a solenoid, all required wires, vacuum lines, and tees
- Boost readout can be in either BAR or PSI
Product Pros:
- Solenoid is small and easy to install inline. It even comes with pre made quick disconnect ends for less worries about wiring.
- Very simple straight forward layout
- Fit and finish is good
- Small enough to be placed on your steering column
- You just need to wire a ground and a switched 12v source
Product Cons:
- Real time display does not show vaccum
- Switching between boost levels isn't instant like the Greedy ones. You push a button and it takes a few seconds to reload the new settings.
- For my application It didn't include quite enough VAC line for how I wanted to run my setup.
My Thoughts:
I love it. Personally I don't feel there is a need for any more features that this one really gives you. You wire it up and start increasing the duty cycle until you hit the boost you desire. Currently im running a SR20DET set up with a GTiR T28 (its a lot bigger than your common disco potatoes, and T28r's). I have my street boost set to almost 20 lbs. It hits 20lbs and holds nearly perfectly to redline (8 grand for me). I do drop of a few pounds (2 psi or so) but I don't blame that on the EBC. The turbo just cant flow that much at that high of RPM's. Then for my auto cross settings I have it set to about 12 psi, and it holds that very consistently. I don't get any boost spike and I haven't felt the need to increase the Gain any. The only bummer is that it doesn't show vacuum, so I left my boost gauge in the car that shows boost and vacuum. Overall it's a awesome bang for the buck and I would recommend it over a MBC any day.