Some of you may be familiar with the Paulinskill ViaDucts.
They are located off SR-94 in North New Jersey, and are a fairly
famous landmark. They are believed to be haunted by those who
have commited suicide jumping off the bridge. Weird NJ magazine
has covered this location numerous times, and weird occurances
continue to happen there on an almost weekly basis.
If I have intrigued you with this information...more can be
found here:
http://www.weirdnj.com/stories/_abandoned02.asp
These pictures were taken at the Via Ducts with my new Chirstmas
present, a Canon SD 600. All photos were post processed in Photoshop.
With the ViaDucts in the background...
My personal favorite. taken against the walls of the ViaDucts. The color
accent was done with my camera while taking the picture. But a lot was
achieved in Photoshop during post processing...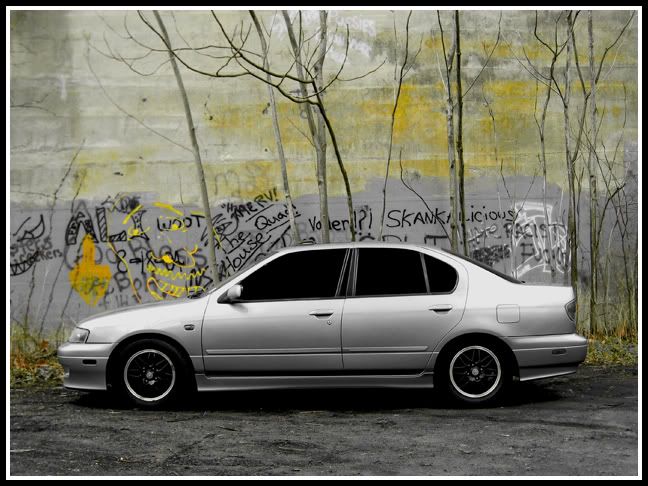 Against another wall of the ViaDucts. The graffiti in this picture is pretty cool.
You usually dont see scenes like this in Sussex County New Jersey...