:dead: June 05 (yes 05') I wrecked my baby..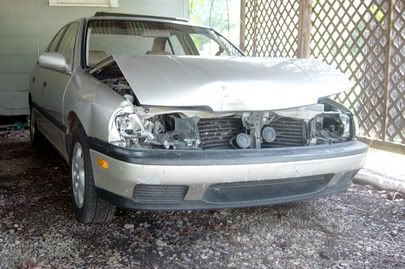 I have my 88 mustang that I drive everyday so I wasn't in a pinch when I wrecked my baby.. So I've been collecting parts for this car for a while now.. I picked up all the tid bits within a few weeks.. the big parts were a little harder to find. I found a aftermarket radiator support for $88 shipped... I got it only to find that it was broken in 2 pieces and bent in about 20 places :dead: so I returned it and had to wait for the refund before I got another one.. I finally found another company that had one and scooped it up.. then I had to find a hood and fender.. finally found a guy who owned a small junk yard and picked up both for $150 that was in the summer (a year to the date after the wreck)
So here it is January and I finally have some time to work on it.. My dad came over and we hooked up the tow strap and towed it the 10 miles to his house since he has a garage I can work in.. gotta get a slide hammer to try and pull out the passenger side inner fender before cutting off the old radiator support.. So now you can watch the progress of my restoration...
Here is the structural damage from the accident...
As you can see.. no damage to the bumper area.. I actually slid up underneith the bumper of the car in front of me..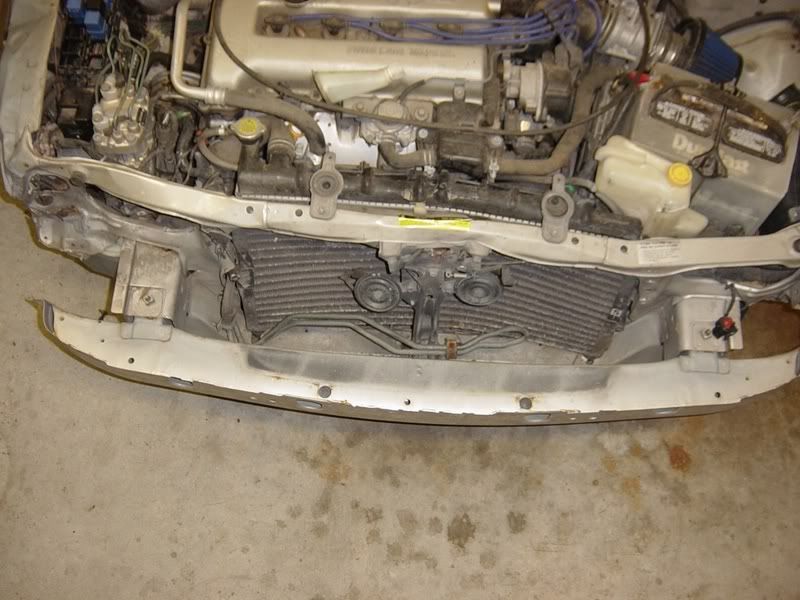 small amount of damage to the inner fender area.. not too hard to fix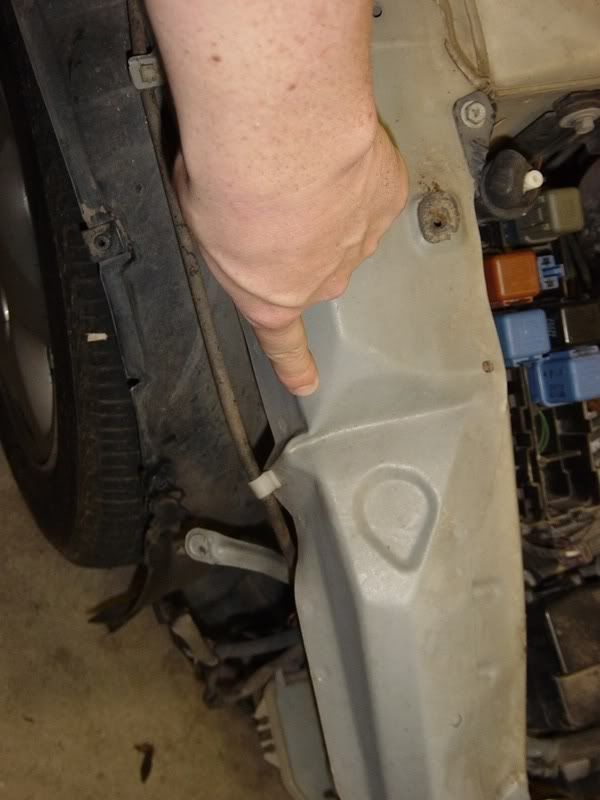 This should buff right out.. LOL
I think I need a new radiator..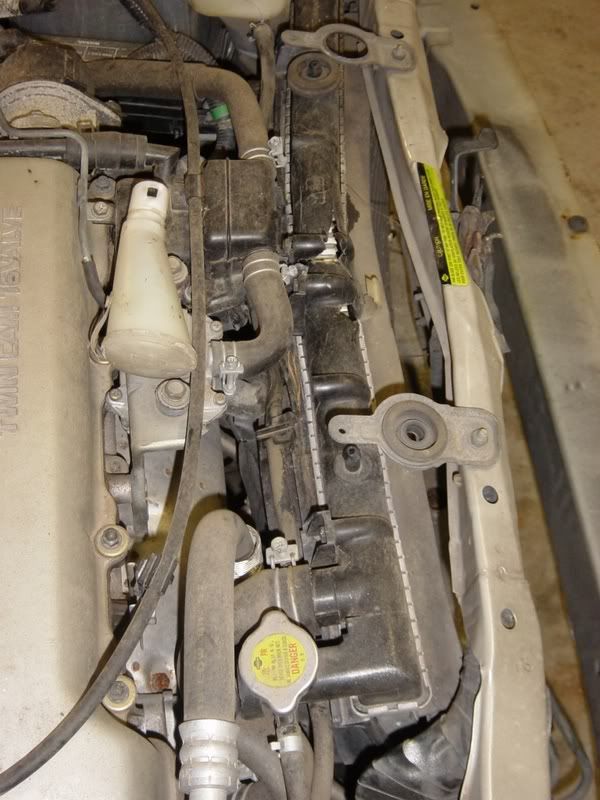 Some girlies signed my car.. This is what it looks like when you live 30' off of a dirt road and it sits under the car port for a year and a half..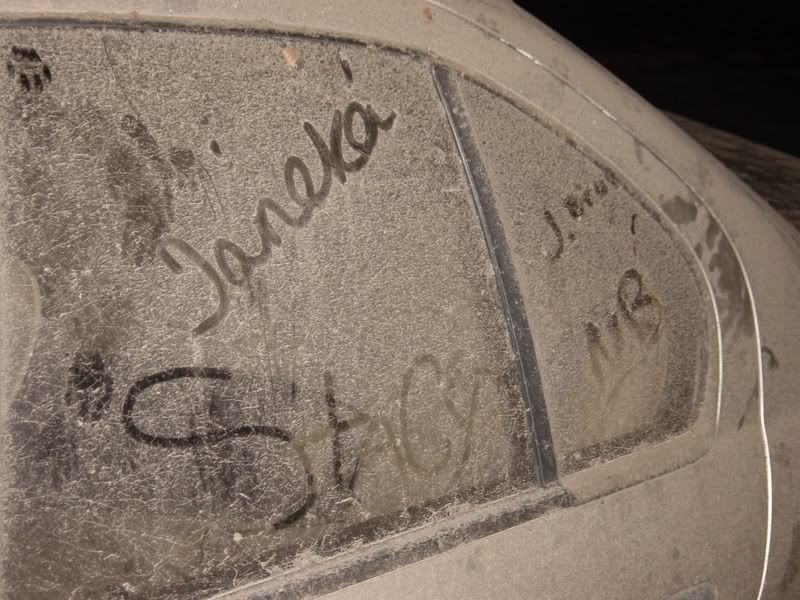 At home (for now) in my parents garage..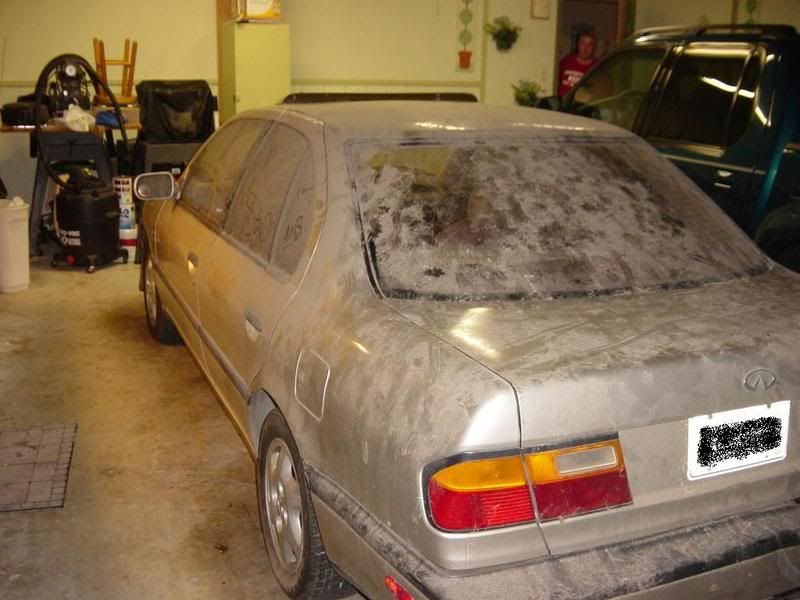 STAY TUNED FOR THE PROGRESS..........
GOD BLESS...