This write up describes the procedure for custom lighting your corners. By following the steps in this write-up, your corners will be lit when your parking lights are on, and will glow twice as bright when your blinker is engaged.
This mod is very easy, very cheap, very effective, and very neccessary for adding to the flow of your G20 when your lights are on.
(in the pictures my grille is only partially completed)
Materials Needed:
-Dual Filament Socket
-Wire Strippers
-Electrical Wire
-Electrical Tape
-After getting your hands on a set of dual filament sockets, strip away and cut the wires as you see in the pic bellow. Cut away the stock corner sockets and strip down the +/- wires.
-Next, remove the parking light connector, and strip away a section of the positive wire.
-Using the pic below as a reference, wire the yellow circled wire to the negative wire of the corner light's wires, and the blue circled wire to the positive wire.
-Now, using a 3" or 4" priece of elctrical wire, splice the remaining positive wire of the dual-filament socket (circled in red), to the partialy stripped parking light connector wire, and secure all wires with electrical tape.
Once your done, sock in your new corner lights and test them out. they should look like this: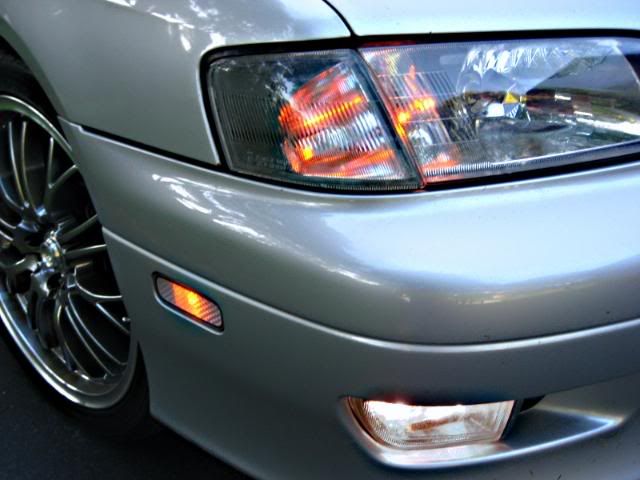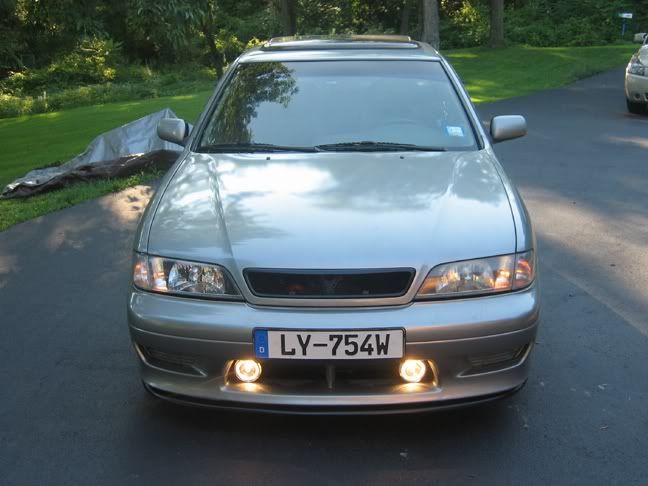 Any questions ask, and let me know what you guys think