Discussion Starter
·
#1
·
It seems people have asked plenty of times, so i might as well throw it out there.
First thing to do, park your car, pop your hood and trunk.
Front Shocks:
Grip the metal area around the yellow sticker at the bottom of this picture: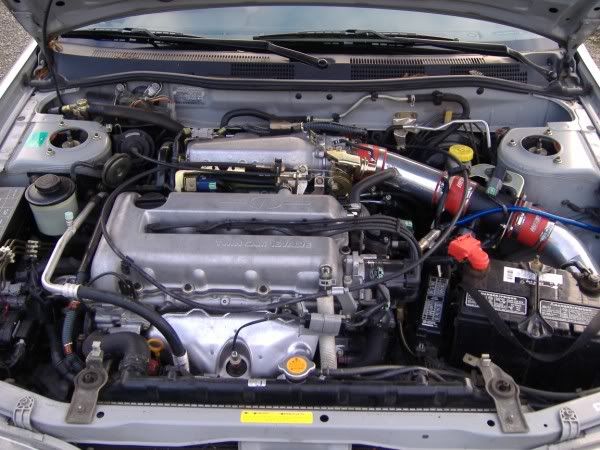 Start pushing up and down and up and down until the car is bouncing fairly well, then let go.
Shocks are supposed to stop the car from bouncing -- so the car should go up when you let go, then back down, then stop halfway back up, at its normal position.
For the rears, you can push anywhere along the edge of the trunk that you can get a grip.
You can also just do one corner, and test each shock if necessary.
If your shocks are blown, or on their way out, the car will not settle as described above, it will keep bouncing for any length of time.
You may not even know your shocks are blown, if they are not fully blown, you might check, it could be a good excuse to get some new ones