Stuff for sale and wheels. Taking up space,
Located in fresno.
I dont really want to ship anything.
Prices are negotiable.
Got some parts laying around.
#1 sold
#2) 99-02 nissan sentra spec v front strut bar & cold air intake w/ maf adapter. - $60
#3 gone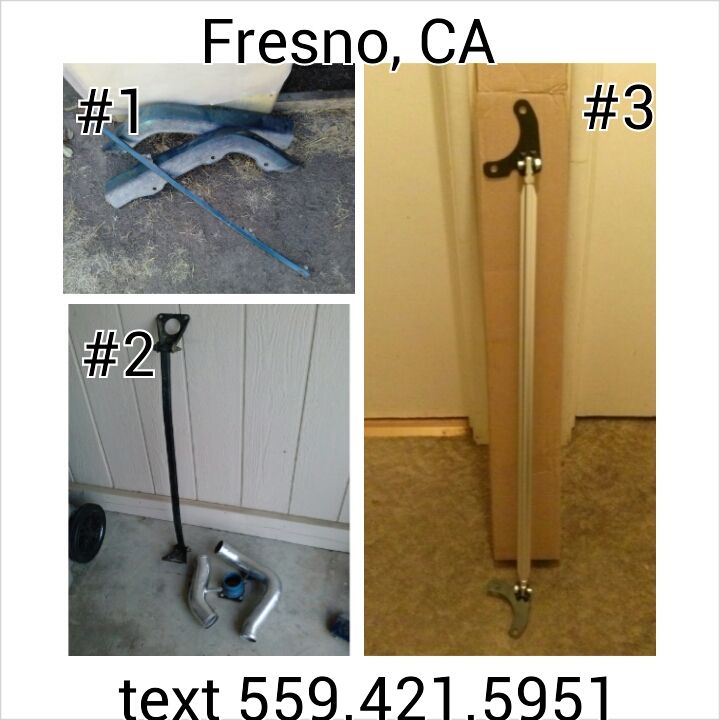 Looking to trade for:
1. Header for my 99 p11
2. jwt intake
3. Window visors jdm or weathertech
4. Fog lights for p11
5. Wings West front lip
6. 99 p11 manual motor mounts
]
Primera TE-V front bumper. Has battle scars and could use some TLC. Broken tabs as well.
$150