Loopole2's G20t
FOLLOW MY INSTAGRAM: LOOPOLE2
2001 Infiniti g20t
2.0 SR20DE
5-speeeeed
180k 2/7/13
Most Recent: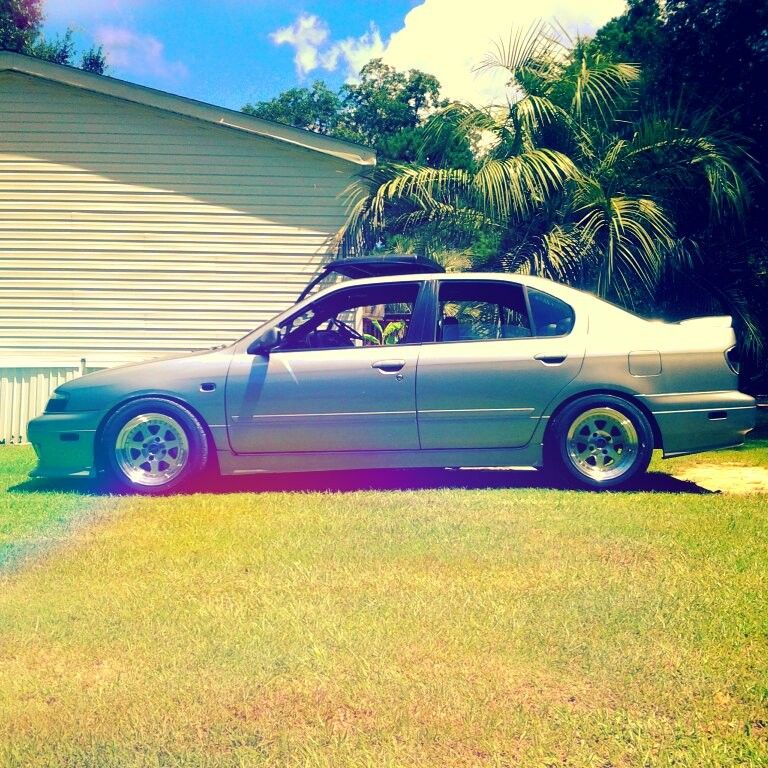 Got this from a friend who's a dealer. Bought at 148k Miles. Its my daily driver, first car, only car. It's from the north so rust will be a problem in some places.
This is my daily driver so I cant quite make it a race car.... Even tho sometimes she likes to be driven like one :evil:
From the start:
1st:
HID kit
2nd:
De-badged. Left G20t
3rd:
JDM Xenon Duals!!
What a fun install. Pretty easy after reading the threads on here.
4th:
Painted grill to match duals. -AMAZING-
5th:
Projector retrofit. 3" E55's
How I did mine:
http://www.g20.net/forum/showthread.php?t=109055&highlight=projector
Also check out Ericdd's website for idea's on how to do yours!
Post #10
http://www.g20.net/forum/showpost.php?p=1513992&postcount=10
6th:
Fixed fogs, and I guess on the '01 you don't have to do a fog rewire for them to all come on.... Interesting.
(Reserved for pic)
7th:
Throttle cable tuck.
8th:
Broke flex pipe, replaced with ebay headers!
9th
: Dropped with Tein s-tech's on GR2's. Removed splash guards.
10th:
Cleared amber from tail lights and sidemarkers. Replaced bad maf to fix PO171. Painted calipers.
11th:
Magnaflow universal and high flow cat installed. Sounds great!
12th:
Interior headliner refelted with black, and pillars painted black.
13th:
SSL 1200Watt 4 channel amp to stock speakers.
14th:
WW Lip
15th:
New Wheelz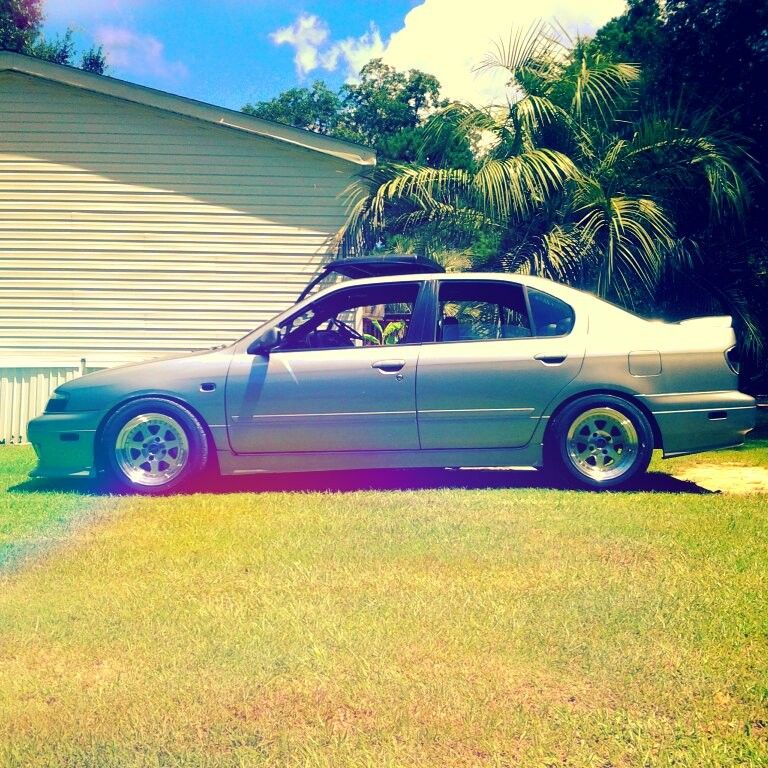 WISH LIST:
-Not yet
-Almost
-All done
Engine:
W11 motor
VE Head
S4 cams
GT2871R
740cc injs
300zx MAF
Hood stuts
Throttle cable tuck
Radiator cover
Turbo accessories...
Suspension:
Purchased car w/ GR2's
Stechs
Stillen tower bars
Coils or aibags...
Wheels
5Zigen Imperios on 215/45/17's

Drag DR-27 7x15 +0 with Falken 612 195/60/15

Brakes:
Hmmm...brembo's fo sho

Slotted/Drilled rotors
Exhaust:
Repair: Flex pipe
Ebay header
3" Turbo back
Replace bad cat
Magnaflow universal


Interior:
Shift boot and nismo knob

Black headliner and accessories
White LED's inside


Exterior:
JDM Xenon Duals
6000k Lo-beam
6000k Hi-beam
Solder diode to have Lo-beam on with Hi-beam
Projector retrofit
Figure out wtf is up with my fogs: Looks like I need a relay. (Done, yep it needed a relay and a fuse, thanks Mr. Knoblock!)

Window tinting
Impul 212sr bumper
Custom grill

Sport grill


Sound System:
SSL 1200 Watt 4 channel amp
Upgraded speakers...

Google nexus 7 tablet/removable headunit

Sony XAV-701HD double din touchscreen HU
Lanzar opti 2 channel
2 - Kicker L3's in ported box
My Fav's: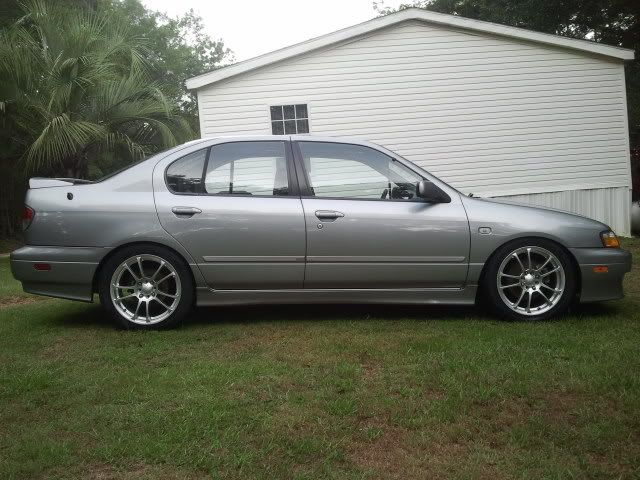 Moar to come!!!