Discussion Starter
•
#1
•
Whats up fellas, so I head over to Lance's crib to pick something up and after a little convo I make the statement that before I purchase the 07' G35S I needed a little daily so I dont put miles on the G and what better then a good priced B13.... but what I really want is an NX2000.... Lance tells me its under my nose down the block and apparently the Nissan fellas have already checked it out. So I head over there, turn it on, check it out and ended up buying it the next day (last night).
-1993 Electric Blue
-Power Windows & locks
-164k miles
-No rust
-Clean dash & interior
-Not one dent on the body just the hood
-Front and rear bumper have been resprayed
-No 5th gear popout
-Clutch is fine
-No T-top leak (it rained heavily last night)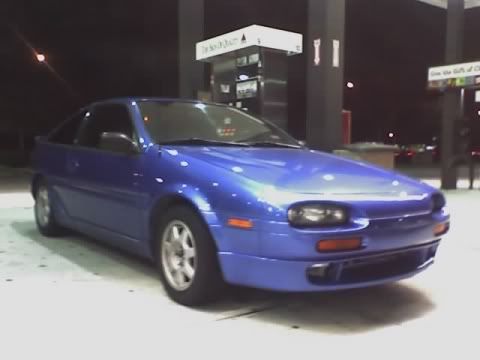 The car runs pretty hard fellas, it seems whoever owned this car before put a little money into it, the car is lowered (havent checked with what), the ride is nice and firm but when going over a speed bump the shocks feel mushy but in good condition.
Now one thing that im wondering is if it has a JDM motor... The car came with headers (stainless steel....rusted HS Gen 3 lookalikes), a small intake, but the motor is cleeeeean and sounds great. I could eat of the intake manifold, the block is suuuuper clean, the valve cover is clean and im not talking about engine degreaser, im talking engine replacement (NO EGR from what I saw), but then im not familiar with older SR20's just the roller rocker SR20.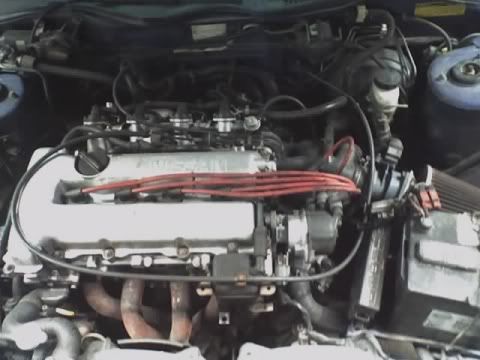 EGR hole for header filled by a cut off 02 sensor.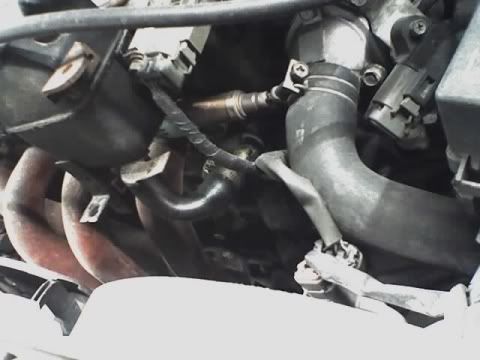 Nice Pioneer radio with dolphins
The little thing is like a go-kart
The bad:
-Passenger window doesnt roll down (no biggie)
-Passenger door panel where you grab door broken
-Needs new tires & tuneup
-Might be needing wheel bearing replacement
-A/C needs to be recharged
Coming Soon:
-Black leather P11 seats ASAP, NX seats are ugly and uncomfortable
But I cant complain for a 13yr old car, im actually surprised at how much fun it is, the shifter almost hits my head as its sooooo long, so a shortshifter is coming in the near future. I might just be keeping my VVL now and dropping it in....hmmmm
It already has a G20.net sticker on it :lick: