Discussion Starter
•
#1
•
Hey guys and gurlies, so after finally driving my car hard after adding some things and adjusted things I decided to make a thread reviewing my suspension.
First off I have a 2002 5port with 111K Miles. Stock Brakes(for now), Stock Clutch, AEM CAI, Advanced Timing 19*, and a Mild grounding Setup. I have 2005 17" Spec-V Wheels with 215/45/17 Fuzion HRI Rubber that need replacing pretty soon.
The Equiptment
-Tein Super Street Coilover
-Stillen Front Sttrut Tower Bar
-Octotat Rear Strut Tower Bar
-Fuzion HRI 215/45/17 Tires
*Rear Sway Bar is next up*
My first impression on the Tein SS were :knockout: WOW :knockout:, they were everything I expected and more. I adjusted the dampening to 8 in the back and 6 in the front. They are very much like the stock ride and definatly hold up to the "Super Street" name. Although the stock like comfort, on the turns they hug the road tight with minimal amount of oversteer. On bumps they absorb the impact with a quick controlled feel. I would compare the ride to a BMW M3 or a 350z with more comfort but the same sporty feel. They are the best thing I have done to my car. Worth every penny.
The Stillen FSTB(Front Strut Tower Bar) is more eye candy than a suspension upgrade. If anything I can say the front end feels more solid. Not much more to say about it, but I love the way it looks.
I recently installed my Octotat RSTB(Rear Strut Tower Bar). I can honestly say it made a big difference in the oversteer problem and made the car feel more solid. On turns the car seems to follow through more than before, makes the rear end feel more connected to the front. Definatly worth the money. Huge cornering upgrade.
When I bought my wheels they came with Fuzion HRI 215/45/17 tires. I noticed right away that the passenger side tires were mounted backwards and the tread was opposite what it should be(installers fault). To be blunt, these tires are terrible. The cornering on them is scary and the sidewalls aren't very stiff. I will never buy Fuzion tires again. Let me say this one thing, Tires are one of the most important things for the car and make a huge difference in overall performance.
Overall, my car handles EXCELLENT, better than alot of cars I have driven. With better tires, I could take 90* turns at over 50MPH. Love the feel of all the mods I have done, Just wish it was faster...but thats another issue that will soon be dealt with.
I know most of you are not going to read any of this because it is alot but I was bored and after driving today, I was inspired to share with the world my take on my suspension setup. Hopefully this will help someone that is unsure as to what to do with their suspension.
Well enough of all of that, this was really a disguise to post some new pics I took. Some are kinda grainy, I took them pretty quick ENJOY AND THANKS FOR READING!!!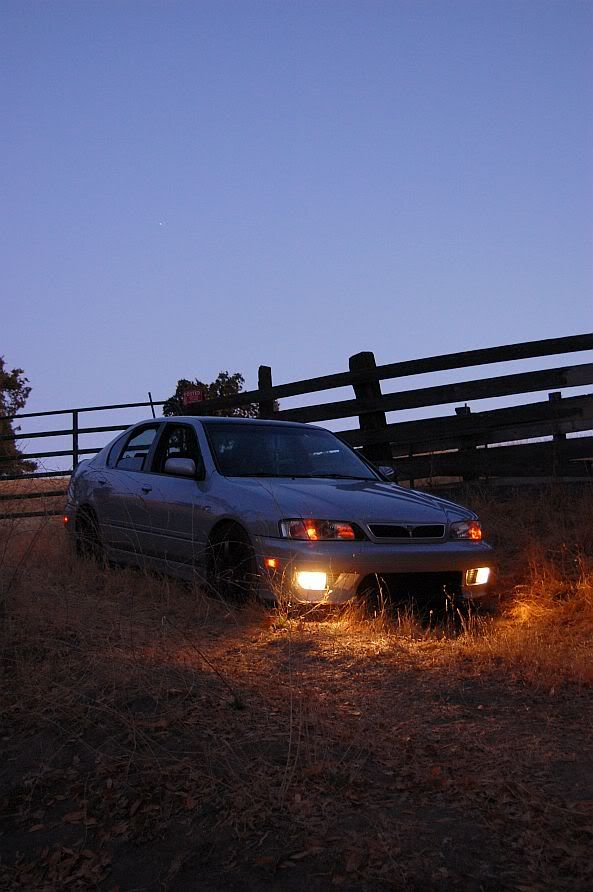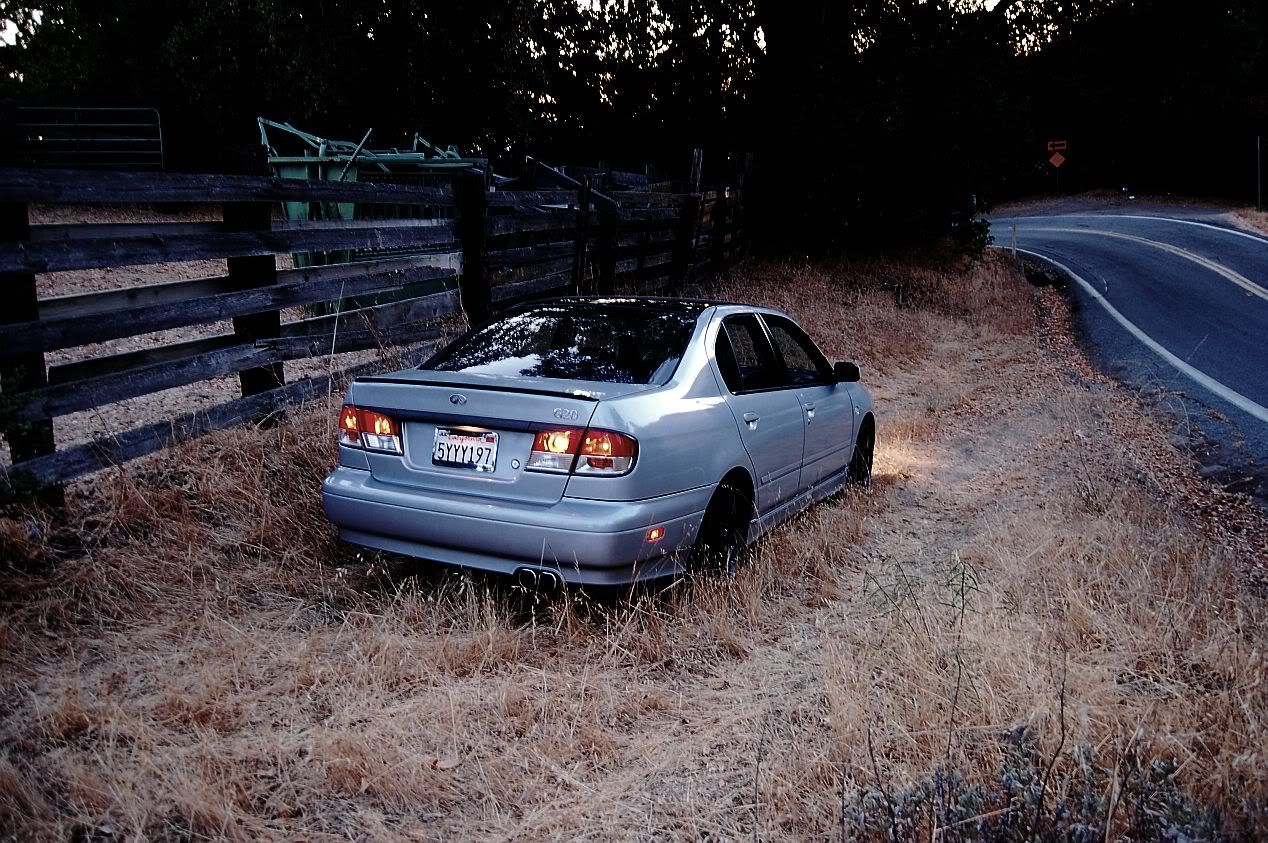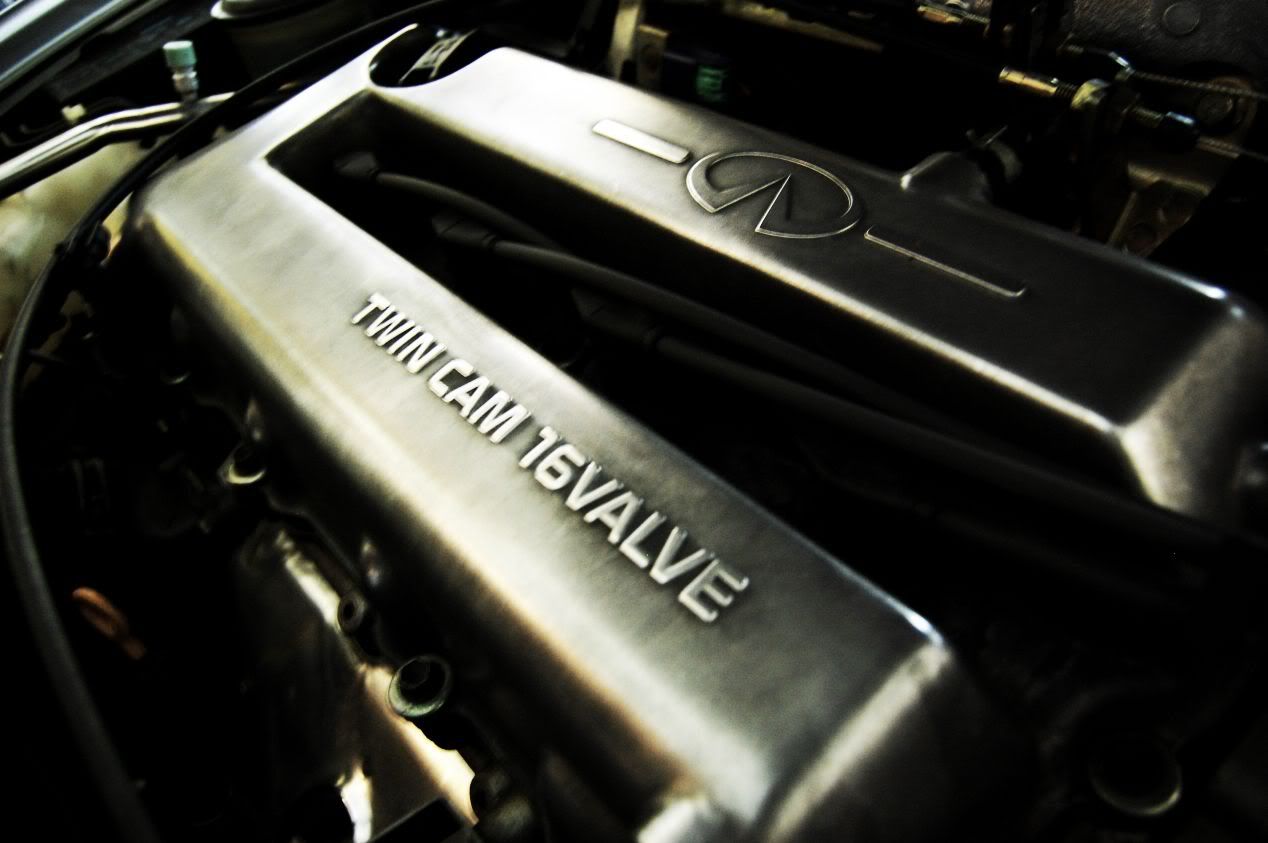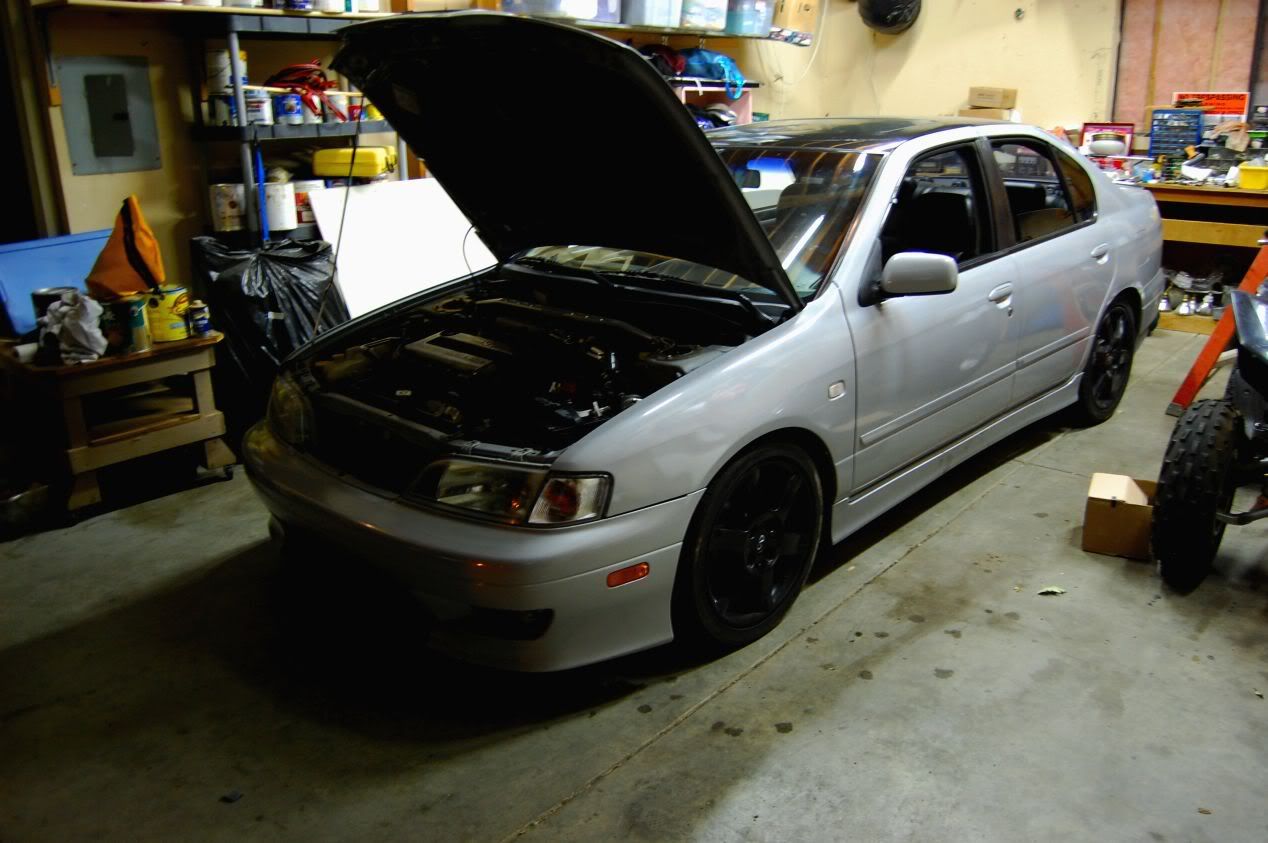 just where she sleeps