I finally got a picture of my system and just wanted to show it off. I just want to say thanks to everyone that has helped me with this whole project, these too many names to name so I'm just saying thanks to everyone and the forums for all the help. Anyways, in the picture theres 2 Alpine 10" type S subs and a Power Acoustik A1000DB, I also put in 4 new speakers and a HU.
heres some pics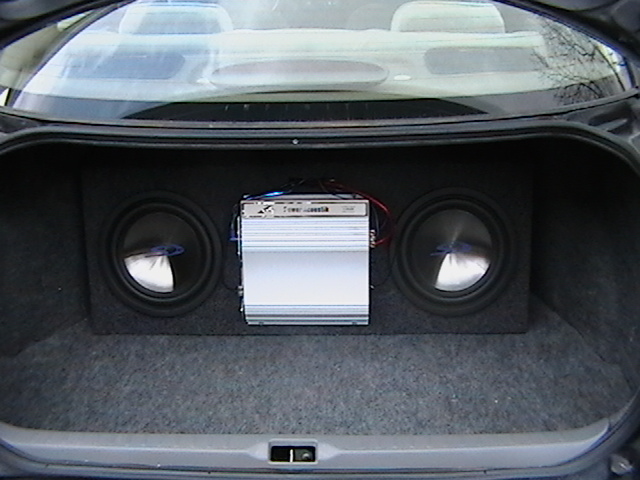 also there is a slight pitch on the front of the box, it kind of looks flat in the picture but its not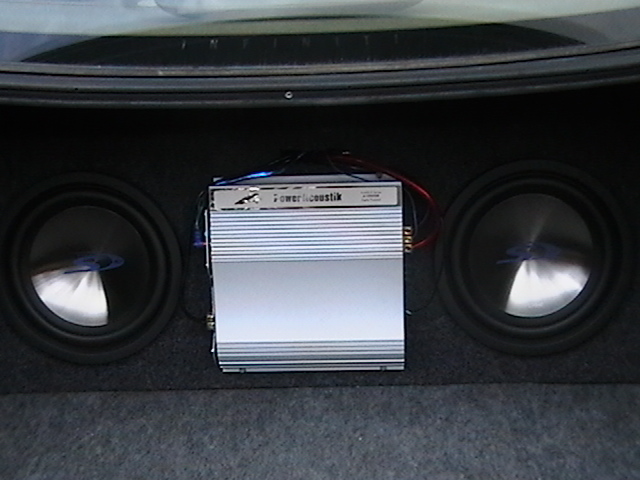 sorry I don't have any pics of the box being built, I really wanted to get some but I finally got a new camera after my old one broke.
That box is a custom box for my 96 G, fits perfect in the truck. I still have the plans that I made up, if anyone would like them for there G. I don't know if the dimensions would be the same for different years but you can measure it all, just pm me and ill see what I can do.