Discussion Starter
·
#1
·
When i first bought it: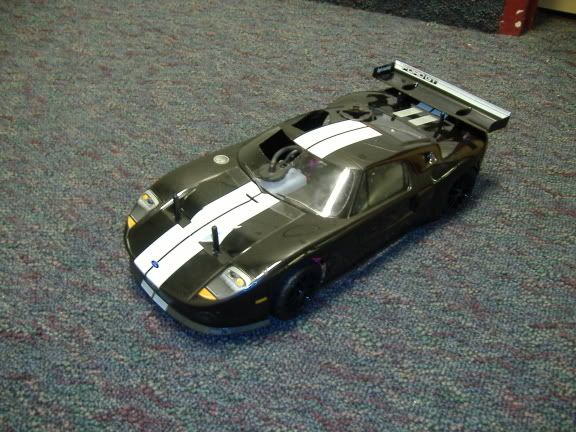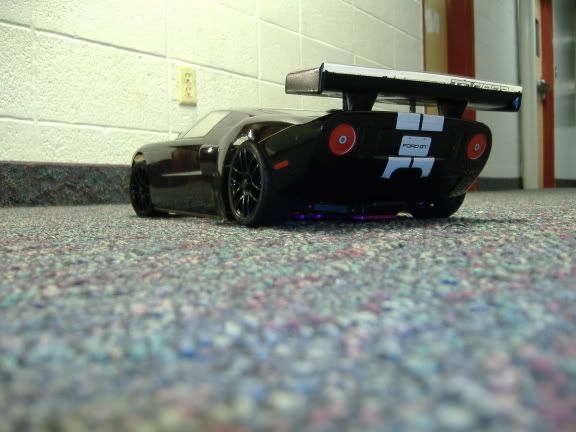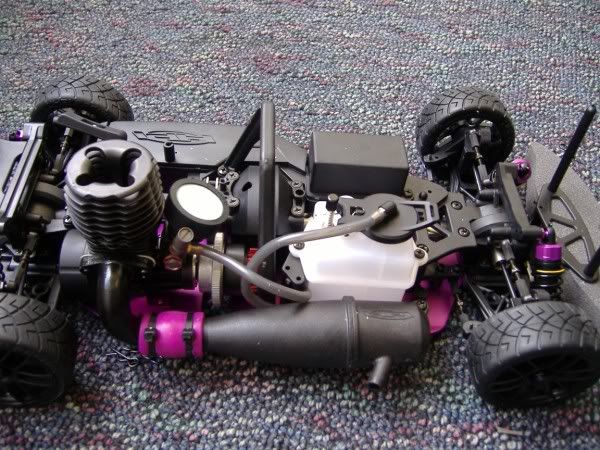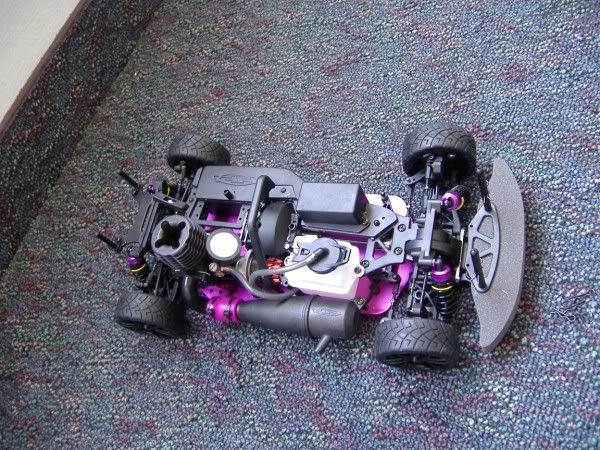 Well i spent over $500 or so on the car total, put it together myself. bought the radio control for $150 or so, put a few more parts in it. overall i spent almost on it. have a lot of fuel for it too, and spare parts.
its got 2 gears, and needs a BIG wide open area to get full use out of it. something i do not have here. it easily gets up to
50 MPH
and is extremely fun to drive. its got antilock brakes, can be lowered and lifted in seconds, and is overall SO much fun.
the body is panted black and is a little beat up but looks pretty sweet
the paint was supposed to stick but seems to chip off when hit.
the holes in the first pic have mesh over them now, which may need to be reglued, theyre just for airflow.
the only bad part about the body is when its on at this point, if it gets up to speed the wind pulls it down and it hits the ground going so fast... haha.
the engine head has a chip off of it. but that shouldnt effect anything.
but i have no place to drive it, no one to drive it with, and very little time to drive it. so id like to sell to someone who has better use for it.
once you recieve it itll need a good tuneup, but if you know what youre doing that wont be hard, or any hobby shop that sells em should do it for free generally.
the radio:
Futaba Magnum 2PL
The 2PL a 2 channel digital proportional AM wheel radio with 10 model memory and digital adjustments.
Features Include:
- 10 Model memory
- ABS Brakes
- Digital End Point Adjustment (EPA)
- Thumb controlled Dual Rate
- Charge jack for optional rechargable batteries.
- Battery voltagel indicator with low battery alarm.
- Includes 2 x S3003 servos and a R142JE micro receiver
id like to start at $400 plus shipping