Would you recommend synthetic MT oil over non-synthetic oil? (If so, which oil?) I don't race or do anything more aggressive than going faster than I should on the highway sometimes. But no aggressive shifting.
Red Line MT-90 has been the long go to for all SR20 transmissions. Its always a safe bet: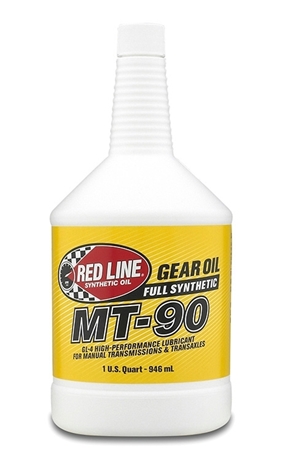 Popular in Nissan, Mazda, Mitsubishi, VW/Audi, Lotus Elise/Exige, Toyota
www.redlineoil.com
I personally use Torco Racing Transmission Fluid (RTF), its GL4 compatible up to GL6. It is AWESOME, but again, my application for road racing is quite different than daily driving.
Torco RTF Racing Transmission Fluid is 100% synthetic and is specifically engineered to reduce fluid drag for increased power efficiency without compromising component durability. It is made from a combination of specially selected 100% synthetic Group IV/V base oils proving superior shear...
torcousa.com
You can't go wrong with either one. Some folks use Shockproof, but I haven't had any experience with that, and its really kind of a mixed bag of whether or not its good for our cars. Generally comes down to if you are boosted with high HP and are doing more than just street driving.