Discussion Starter
·
#1
·
hey wats up, from the sr20 forums and heres little project i decided to do with my b14
Material needed:
400,800,100 grit SP
Duplicolor Mirage kit
Masking tape
Hobby knife
Degreaser
Tack whipes
Have a good and confident attitude towards your work
BE PATIENT
i started off by sanding it down making everything nice and smooth using wire brush and working with differnt sand papers to clean it up really nice.......Next i coated it with degreaser and used my dads pressure washer to make it all nice anc clean as a baby as$
lol
next i dried it off real well and after that i layed down some masking tape to mask off the infinity logo and twin cam logo......Being patient i had to trim around the letters to make it just right......If ur not a patient person, skip this part and wait uuntil after u've painted and use a dremel to polish the letters if u wish. Next i gave it one final whipe of 1000 grit sp and wiped it with the tack cloth. The kit i got was duplicolors mirage red/blue kit........In diffrent angles, u can see the color change. I gave it 3 coats of the black primer followed by 6 coats of the paint and a whole can of clear:rofl:
between each coat i waited around 10 mins and wiped it ever coat with the takc cloth to take off any over coat or debris that may have got on to it.....
ALOT OF PICS.........
COATS OF PRIMER: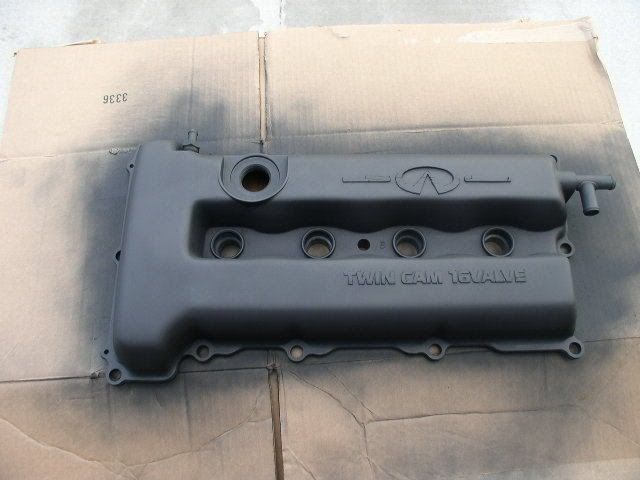 COATS OF PAINT: LIGHT COATS ALWAYS...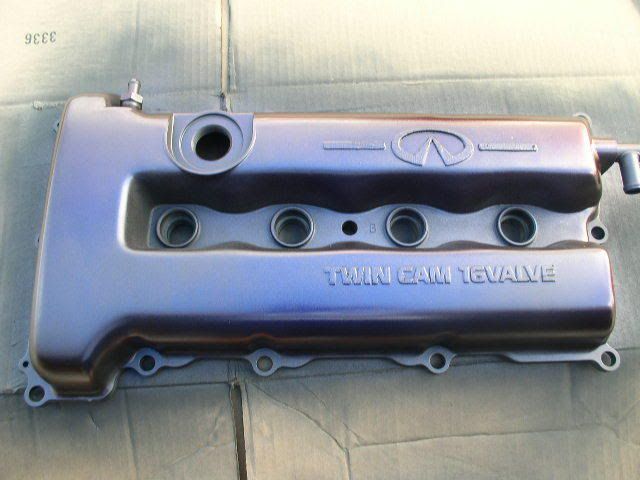 MORE COATS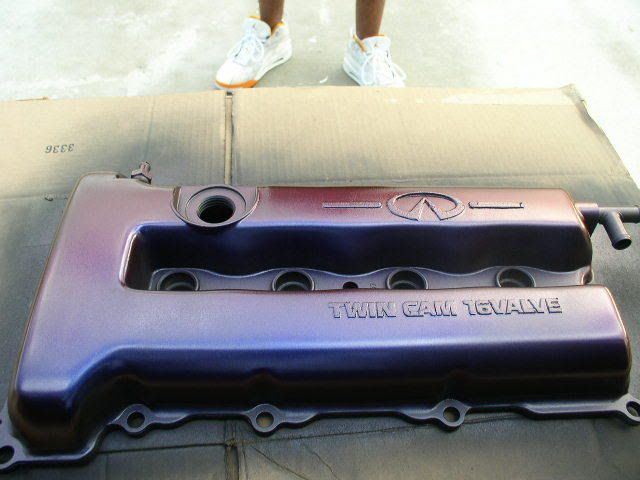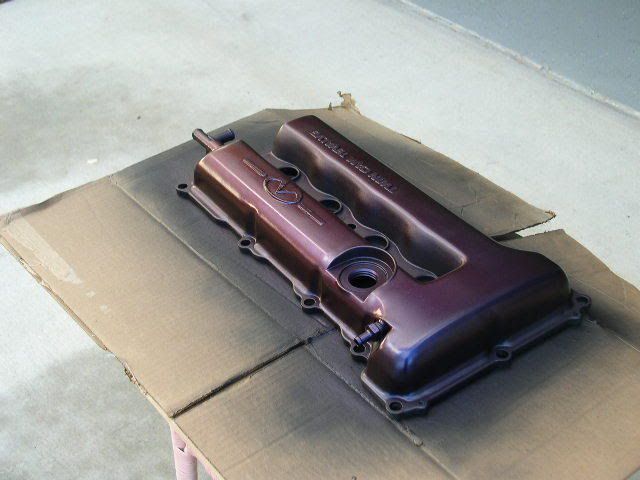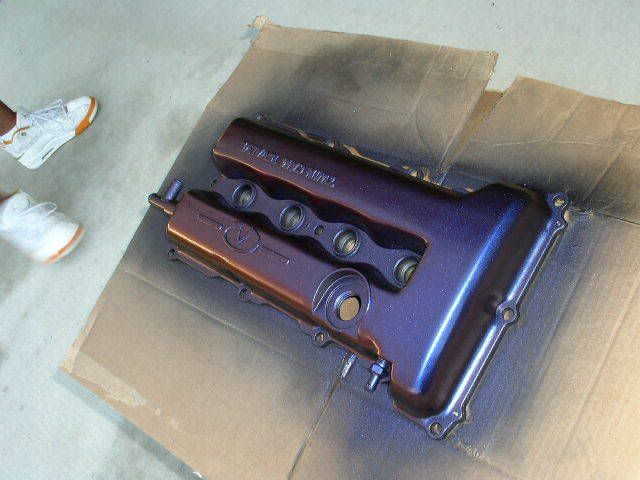 1sT COAT OF CLEAR
PEELED LOGO AND LETTERS OFF
FINAL PRODUCT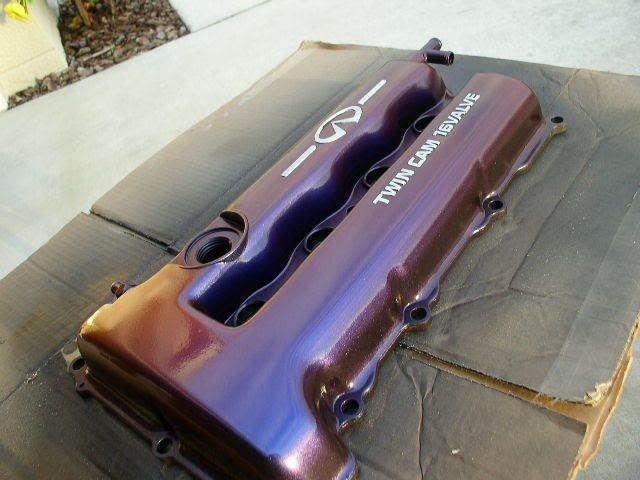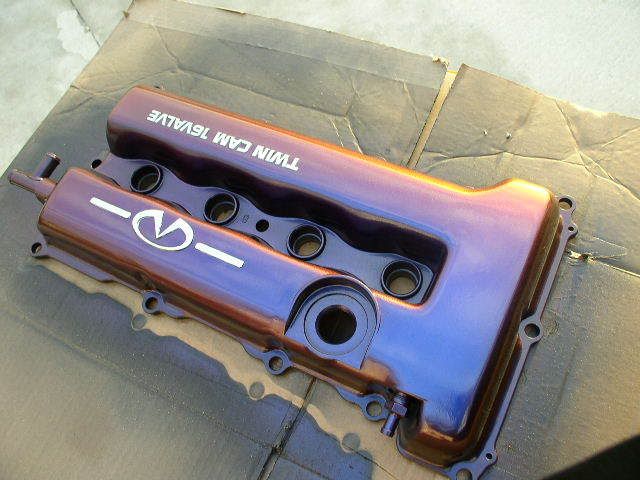 how it looked when i 1st started
What do u guys think??
if any1 wants me to paint theres up for them. let me know