I picked up the Outlaw Engineering Thermoblock Spacers because I was planning on cleaning my plentum, runners and throttle body to remove 18 years of goo that had accumulated in my intake tract and it seemed an opportune time to install them. Thermoblocks are phenolic spacers that help to insulate the intake from heat soak and are claimed to reduce intake temps in the 35 degree range. A 35 degree reduction in intake temps equates to approximately 6HP. In reality, they better maintain consistency between runs at the strip, at the dyno, or during a road race. Ever felt your car had more power before it was fully warmed up? It's probably due to the lower intake temps from a cooler plentum. Well, these simple gasket looking things go a long way towards ensuring your intake charge is at a more consistent temp no matter how long you have been running.
Below are a few pics, but the HOW TO is in the works.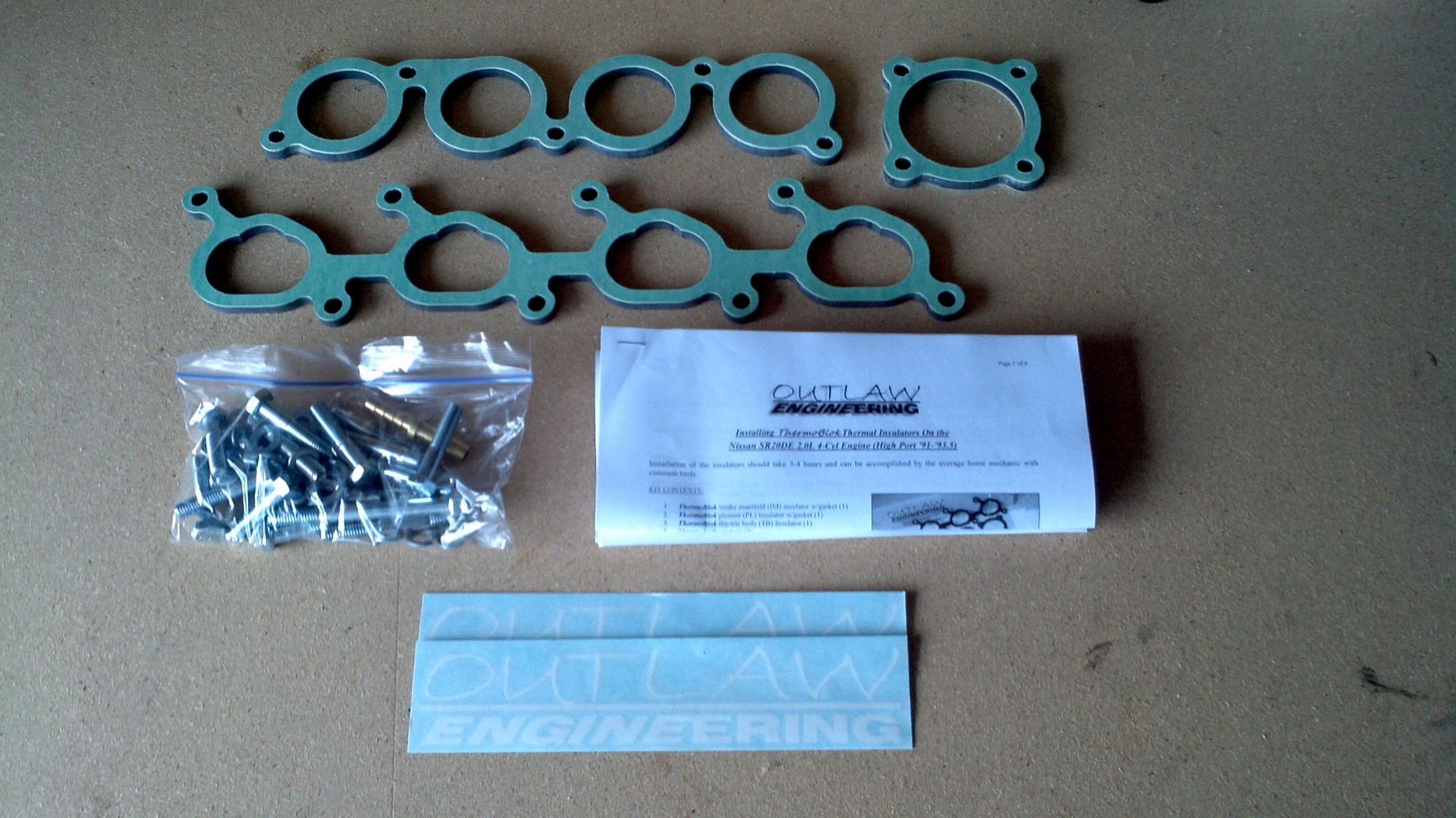 The kit comes with runner to head spacer and gasket, plentum to runner spacer and gasket and throttle body to plentum spacer and gasket. Because longer studs and bolts are needed, they are included as well. Oh, don't forget a set of cool ricey decals either.
Plentum and runners. Clean all the shit out of here.
Inside shot of my plentum. This is why all these parts came off. If you try to flush this crap through your engine, you are asking for trouble. When this sludge hits hot combustion chambers, it can instantly turn to a carbony stubstance that can cause valve to piston contact. Not a good thing.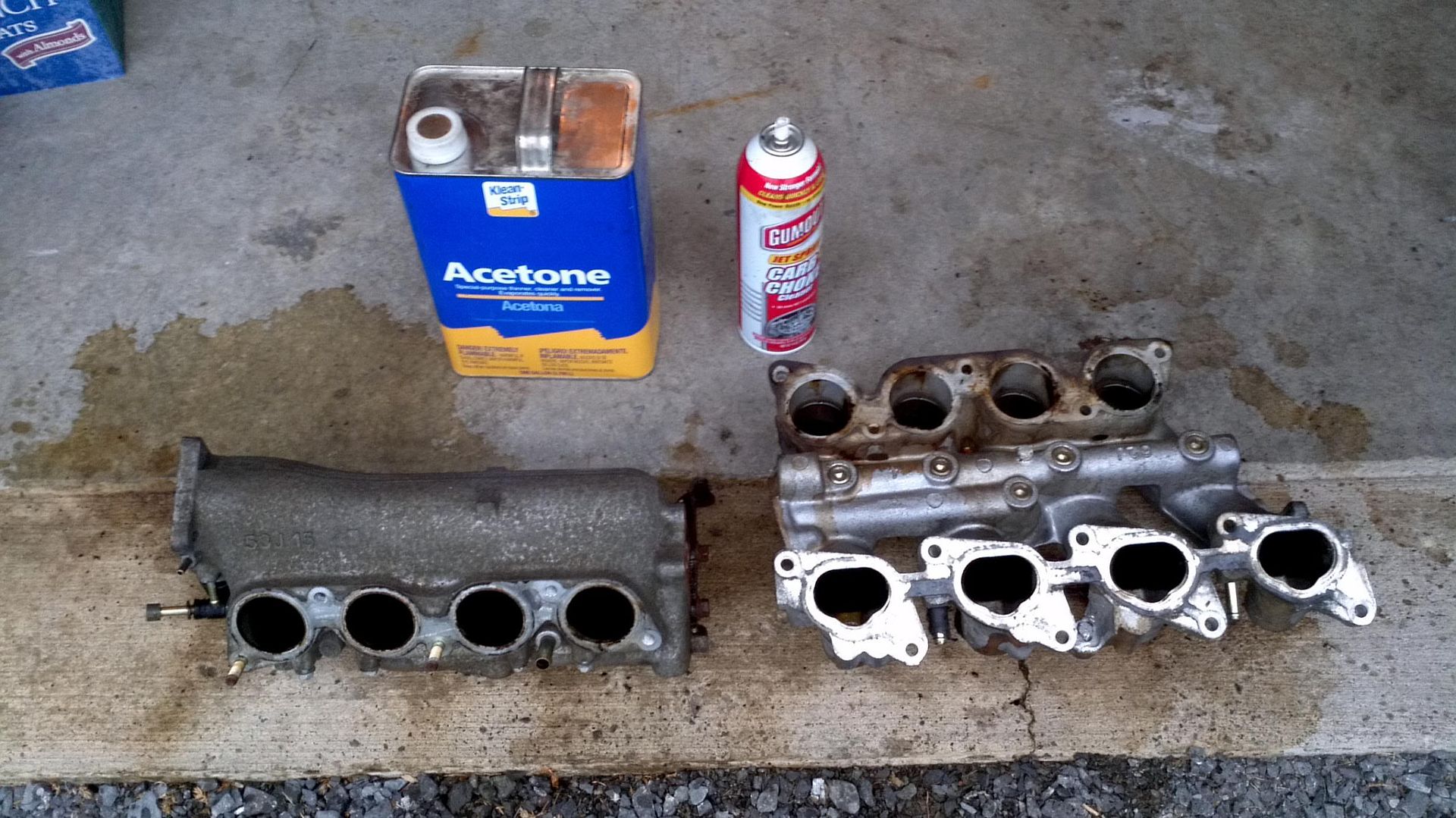 I balanced the plentum and runners so that I could fill them with acetone (it's what I had on hand). After a few hours, I was able to shoot carb cleaner in there and strip all of the goo out of the plentum and runners. Allthough I didn't include a pic of the TB, make sure it's cleaned as well.
I rate these things a 9 of 10 simply because they are a bear to install. If you have the engine out of the car, it's a NO BRAINER! Install them for sure. If you need a major intake maintenance such as I did, Install them!
SOTP dyno confirms HP gains on a warm engine and for just over $1oo, the price isn't bad.