Really this forum has no write up on this? Gotta be kididng me.
Lets start something that's definitive for actual P11 Xenon HID users that includes no talk about retrofit this and that.
Lets start with matching wire colors up to USDM P11 G20
P11 USDM wiring schematic
TIP: The relationship of the headlight socket plug is not like the schematic below so pay attention to wire colors and not the arrangement!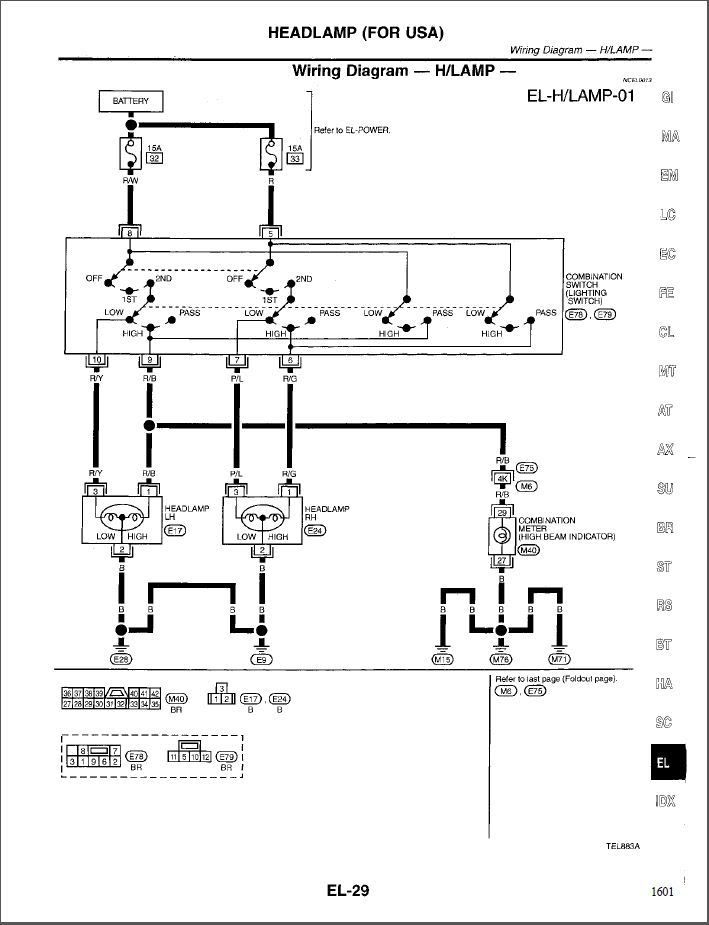 Xenon Driverside light:
2 Black wires (I guess these get doubled up and tied tigether to ground)
1 Red w/Black stripe (This match the stock conventional light colors)
1 Red w/Yellow stripe (This match the stock conventional light colors)
Xenon Passangerside light:
2 Black wires (I guess these get doubled up and tied tigether to ground)
1 Red w/Green stripe (This matches the stock conventional light color)
1 Orange solid wire (This should go with the stock Pink w/Blue stripe conventional light wire)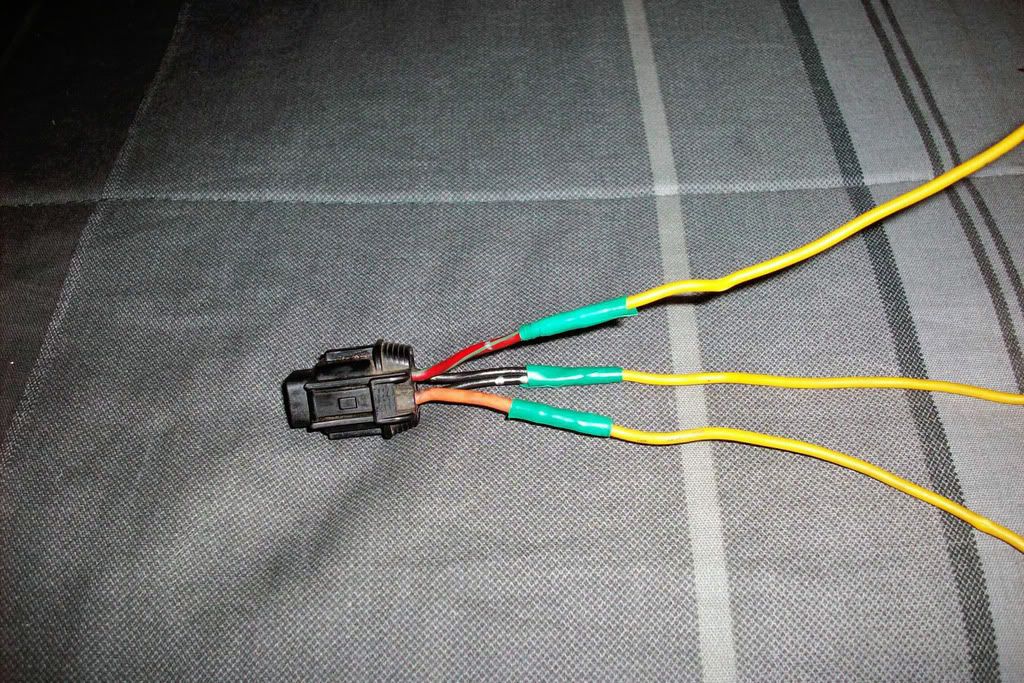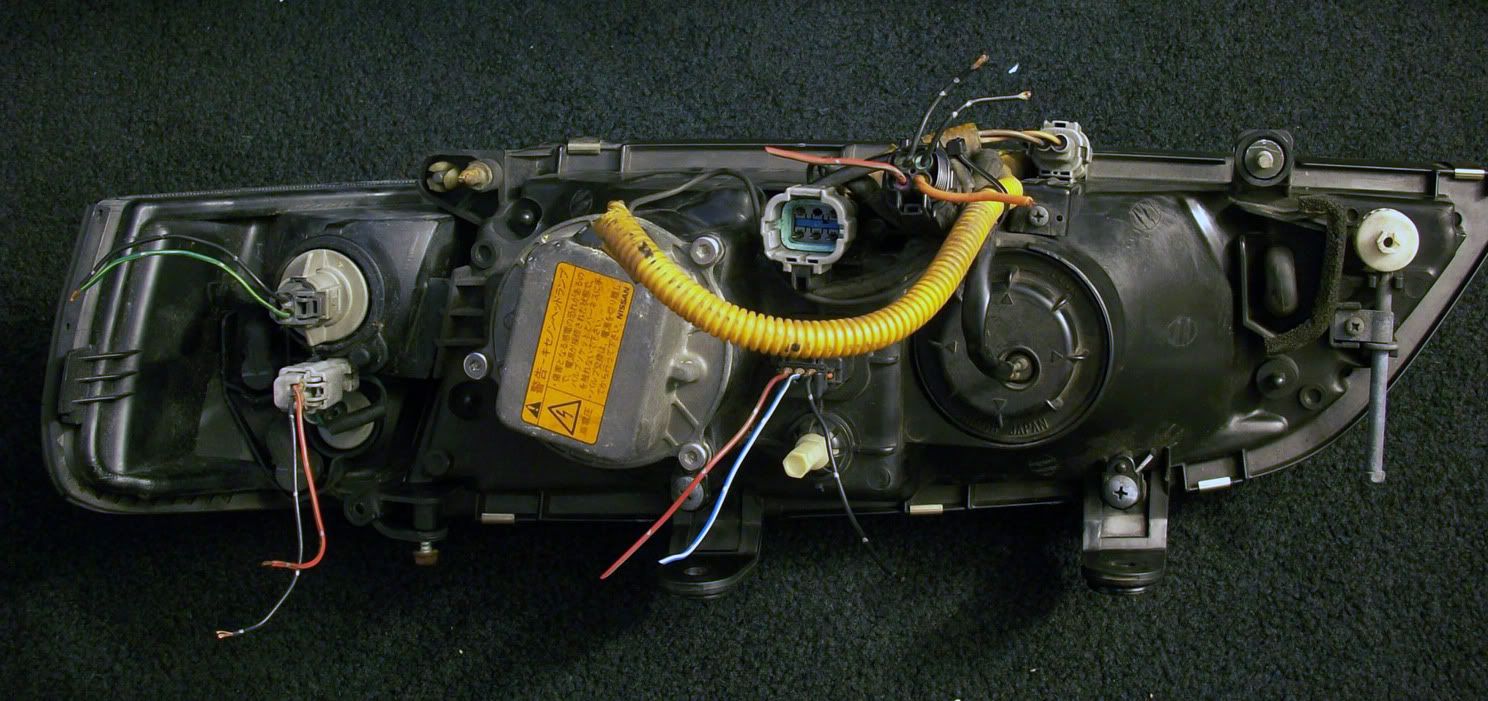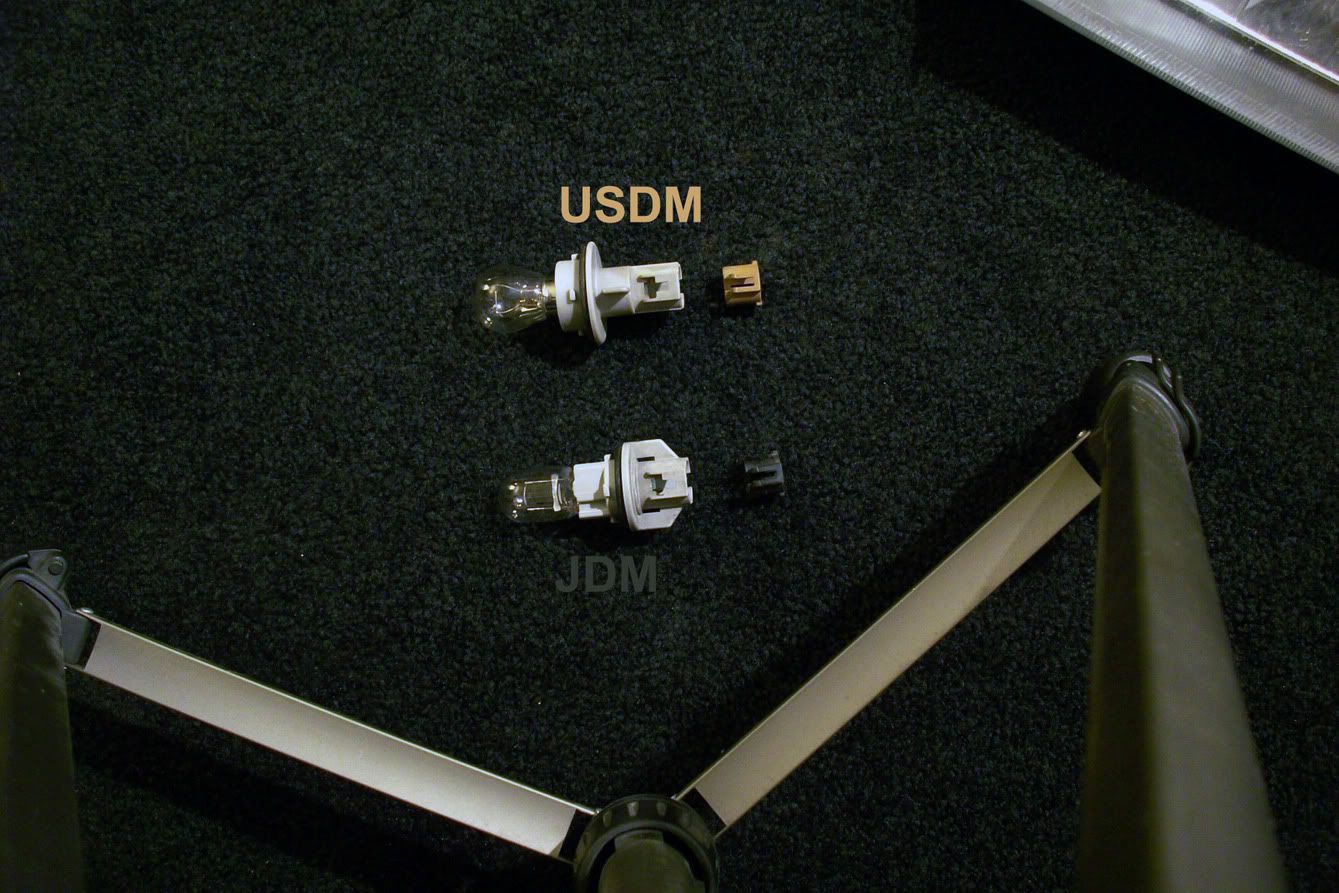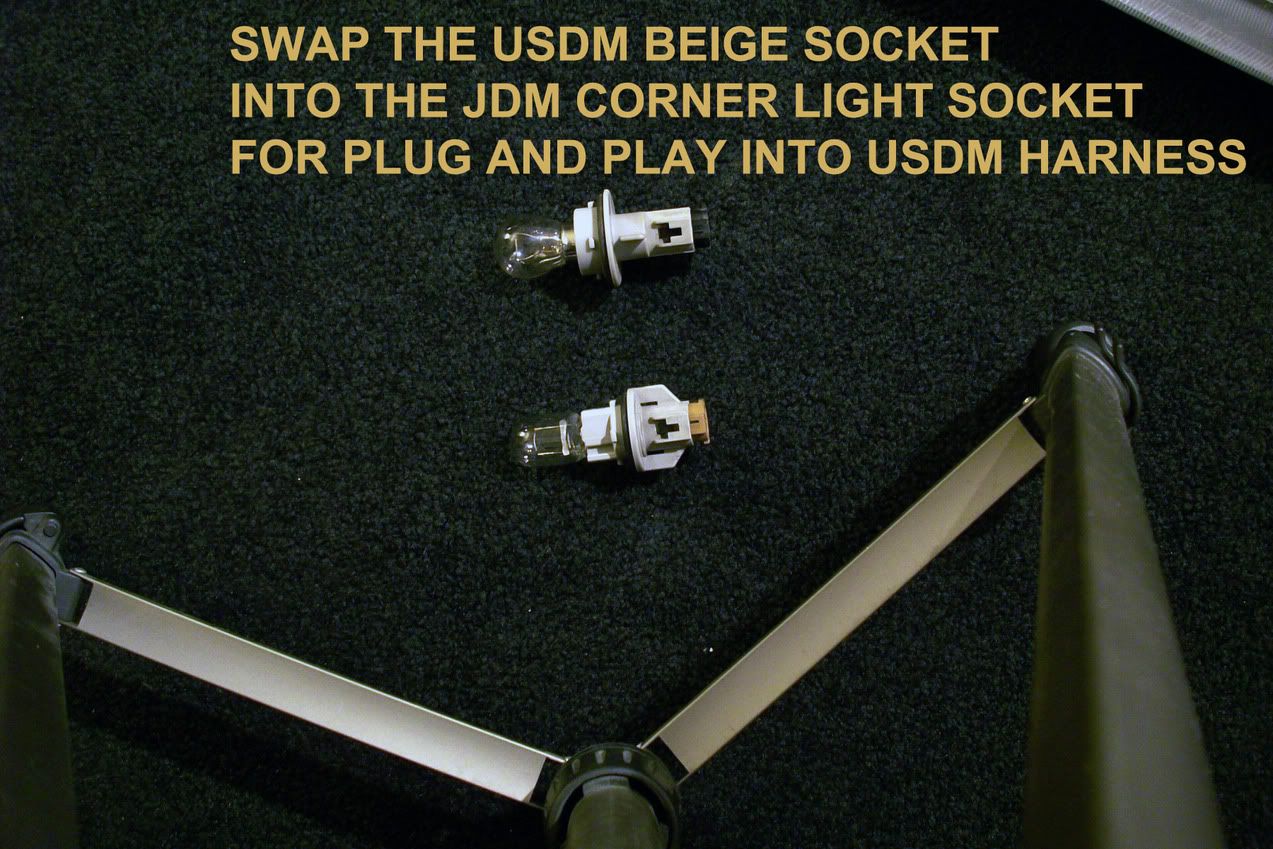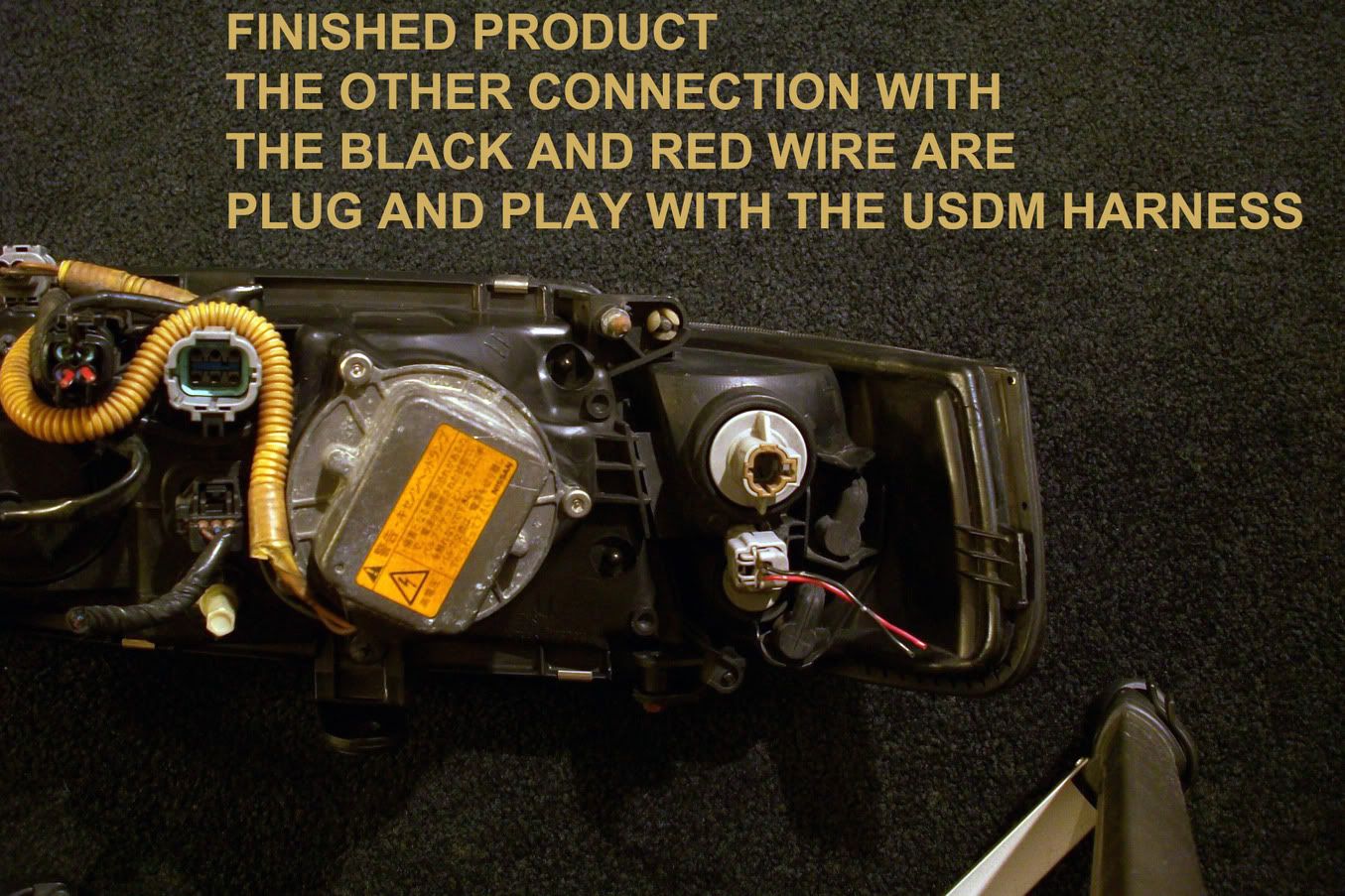 Xenon Balast Bracket Driverside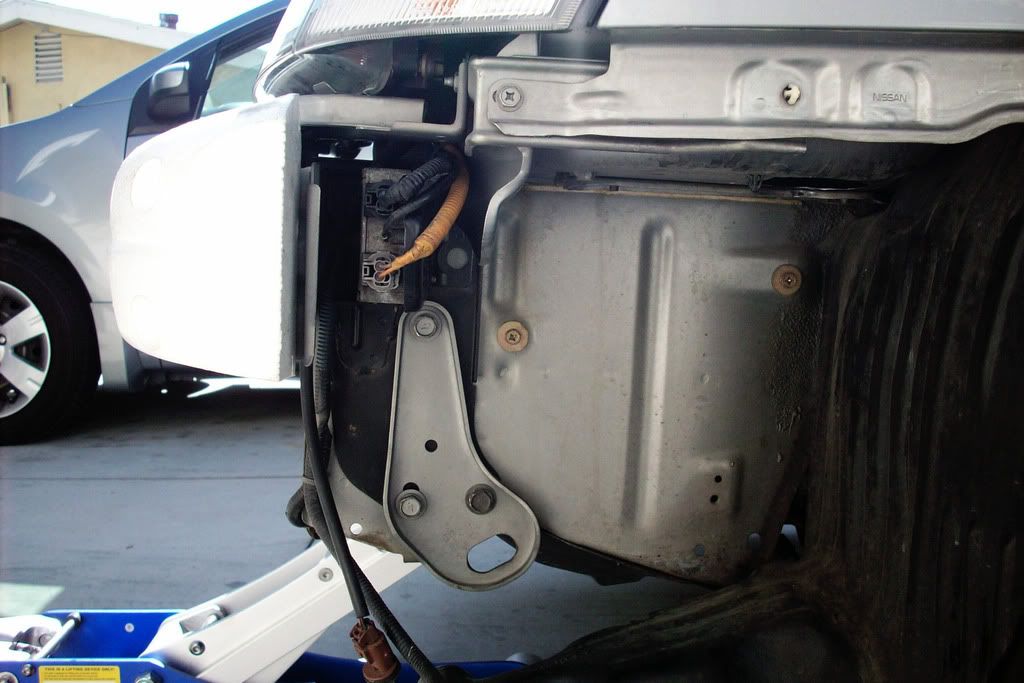 Xenon Balast Bracket Passangerside
Note: The tow hook needs to be cut