Spring Plans: Photoshop+Mods
since iv done about as much i can think of with the whole black theme...
iv decided some changes will be in order for the spring.
Old: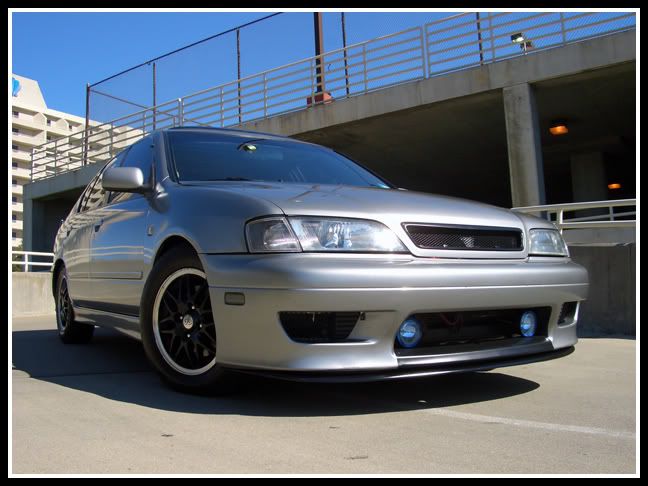 New:
i feel i need to add some color to the car, and iv always wanted to
do the gold/amber theme. im goin search around for some JDM amber
corners (if i cant find em ill make my own), smoked amber bumper lenses
up front, Saab amber side markers, yellow/smoked overlayed fogs, color
matched grille, tinted headlights, gold rims, and JDM tails.