Discussion Starter
•
#61
•
been a while since iv posted about my clunkin problem...but its still happening
as of now the car has been to:
1-Nissan Dealership
1-Infiniti Dealership
2-Mechanics
While my car was at these places, parts replaced included CV joint, upper control arm, sway bar end links and bushings, new shocks, engine and tranny mounts, plus two retapped crossmemeber bolts. None of these things fixed the problem, and both dealerships and mechanics are "out of ideas"
now heres what iv been concerned with...
my crossmember does not sit flush with the chasis:
as you can see in the pic below, the cross member sits lower of the driver's side, which is also the side that the clunking is coming from.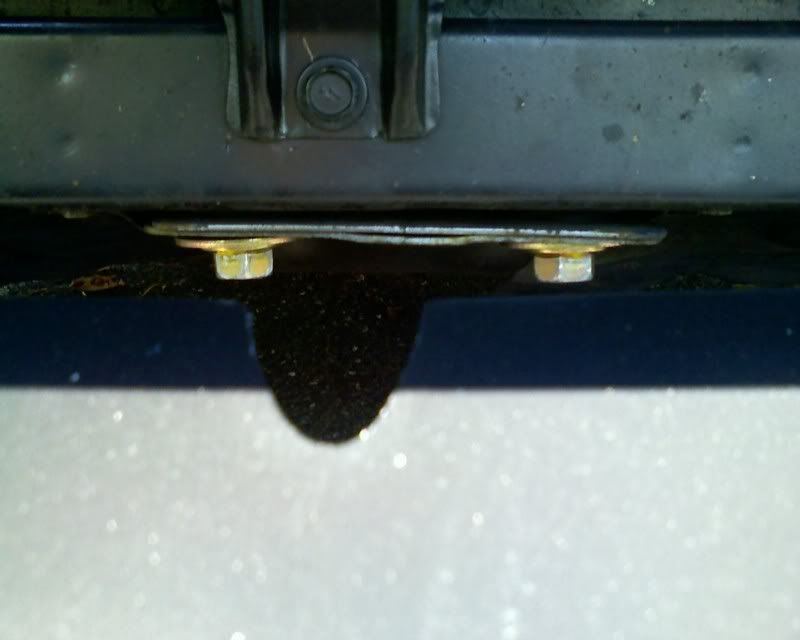 these next pics compare the driver's side bolt to the passenger side:
the cross memeber does not sit evenly or flushly against anything
also, when i start my car when its been sittinhg for a bout a day or so, i hear and feel the clunk as the engine turns over. then i can rev the engine a couple times and i will get the same clunk as when im goin over bumps, and then eventually subside.
why is my cross member like this?
could it be causing any problems?
what does it mean that i hear the clunk when turning the engine over?
by now im certain its not supension related.
and when i hit a big bump on the passenger side, it will set the clunk off on the driver side.
but the little bumps on the driver side will cause the clunk.
anyone with any ideas...please post up!