So I finally got a day off from work. I was able to wash, wax, clean, spray, wipe, dust, vacuum, spritz, rub, dry, scrape, buff and tighten down the whole car. I spent a few hours on the engine bay cleaning the valve cover and the hoses. Refreshed the outside trim, and just cleaned her up.
BEFORE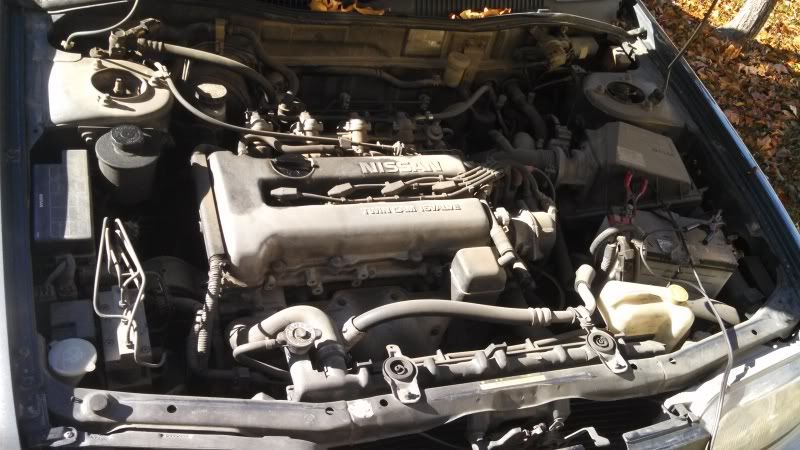 AFTER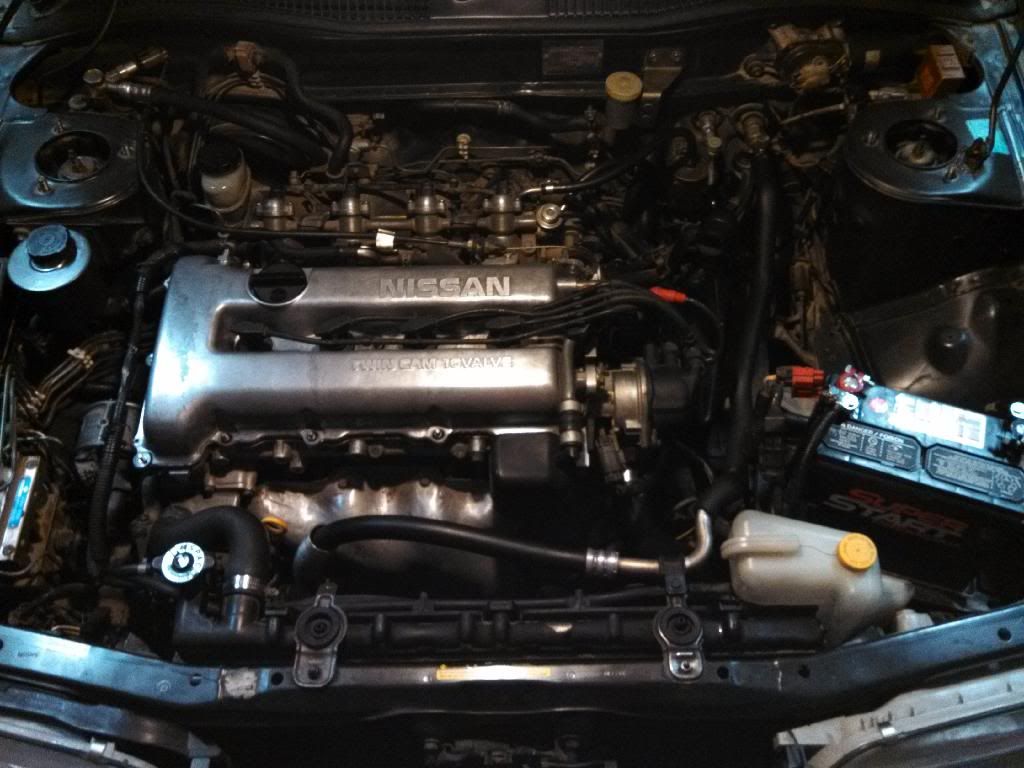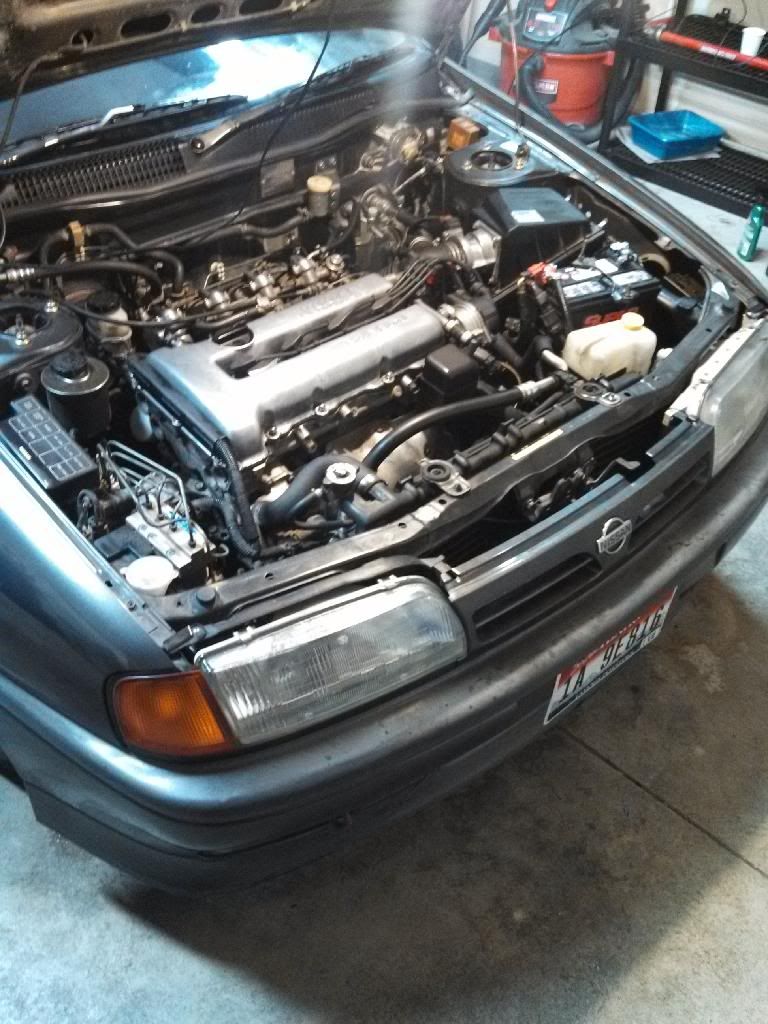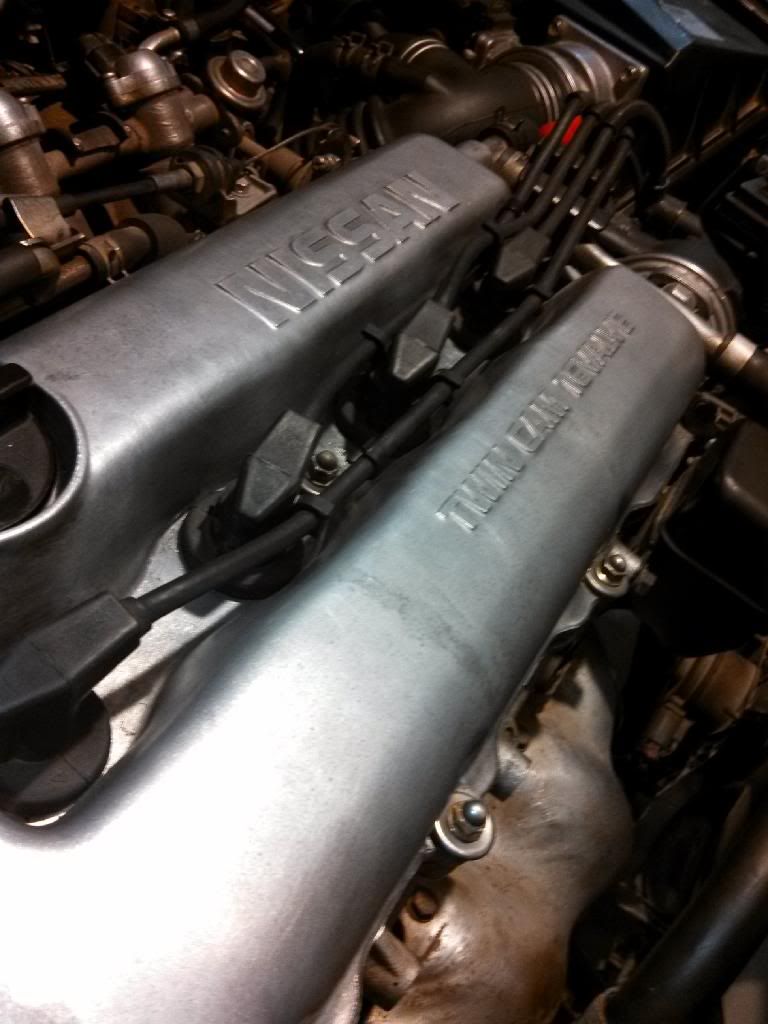 Got tired of looking at the empty spot under the climate controls and having to hold my change in one hand and my drink in the others while i drove.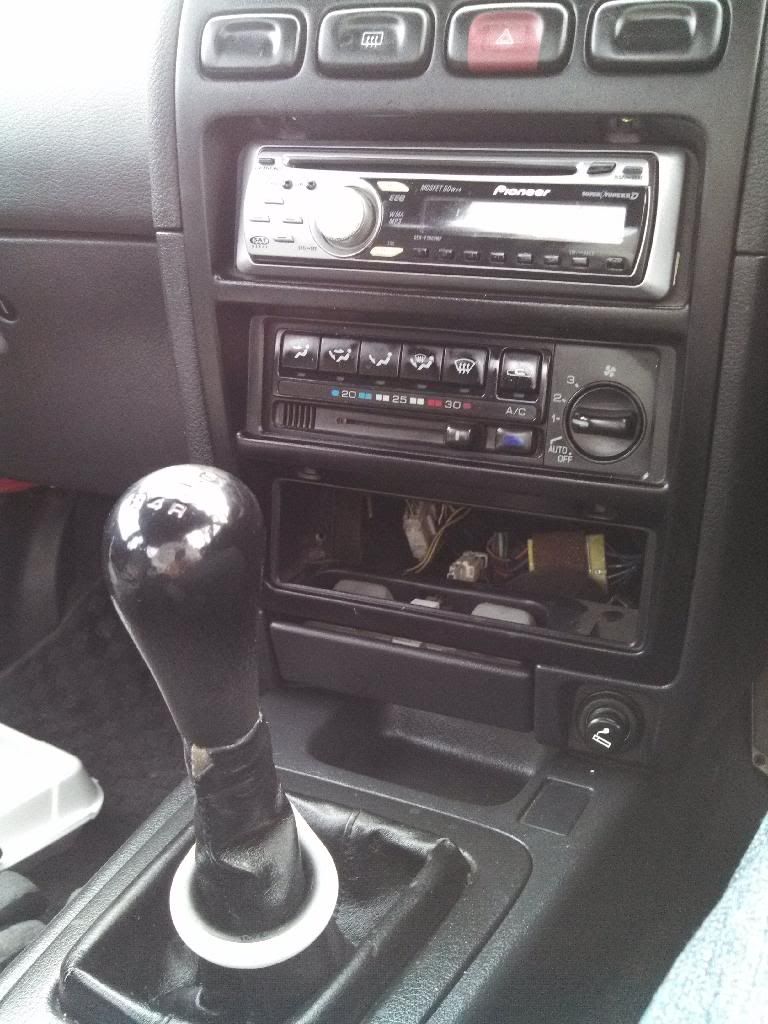 Snatched this out of a Ford Taurus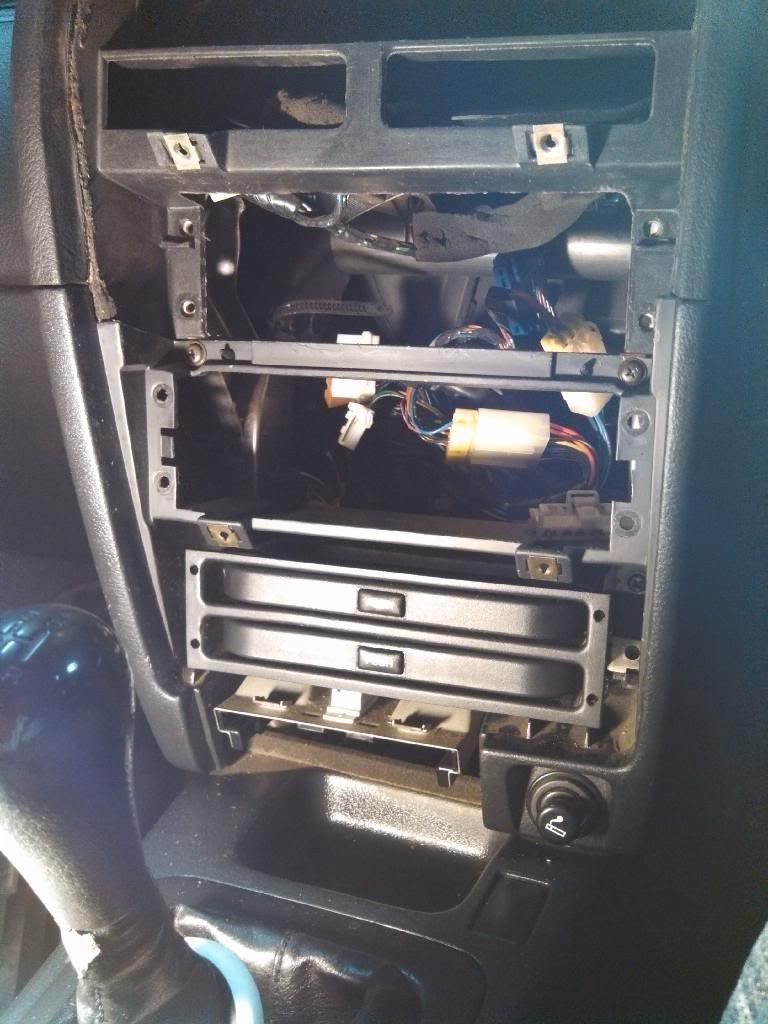 Some ArmorAll
Still works even in 1st, 3rd, and 5th
Time for a new filter, the APEXi is looking tired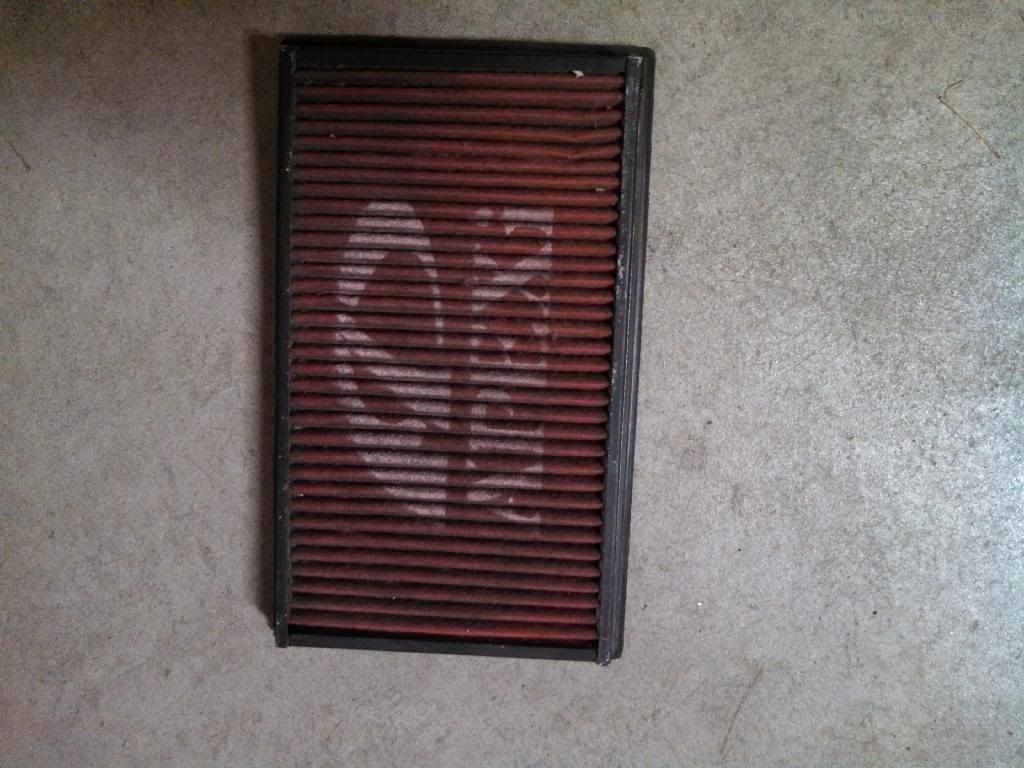 This will do.... HKS Super Power Flow filter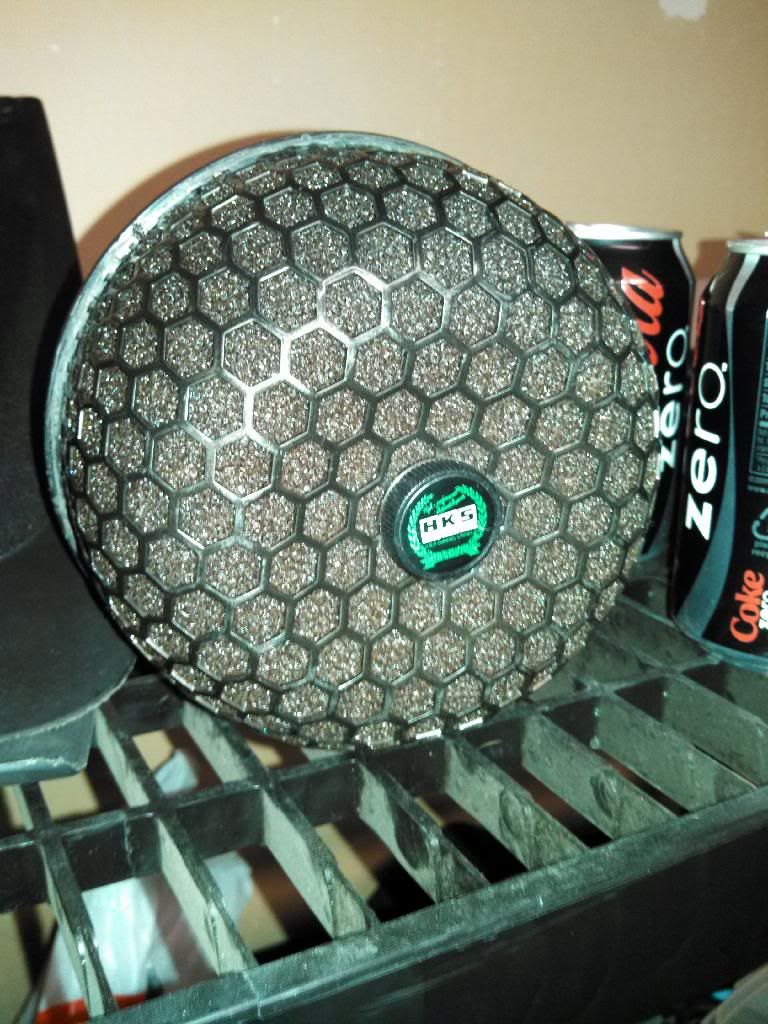 These were just laying around, might throw them on the back. I have been looking into a set of Rally Armor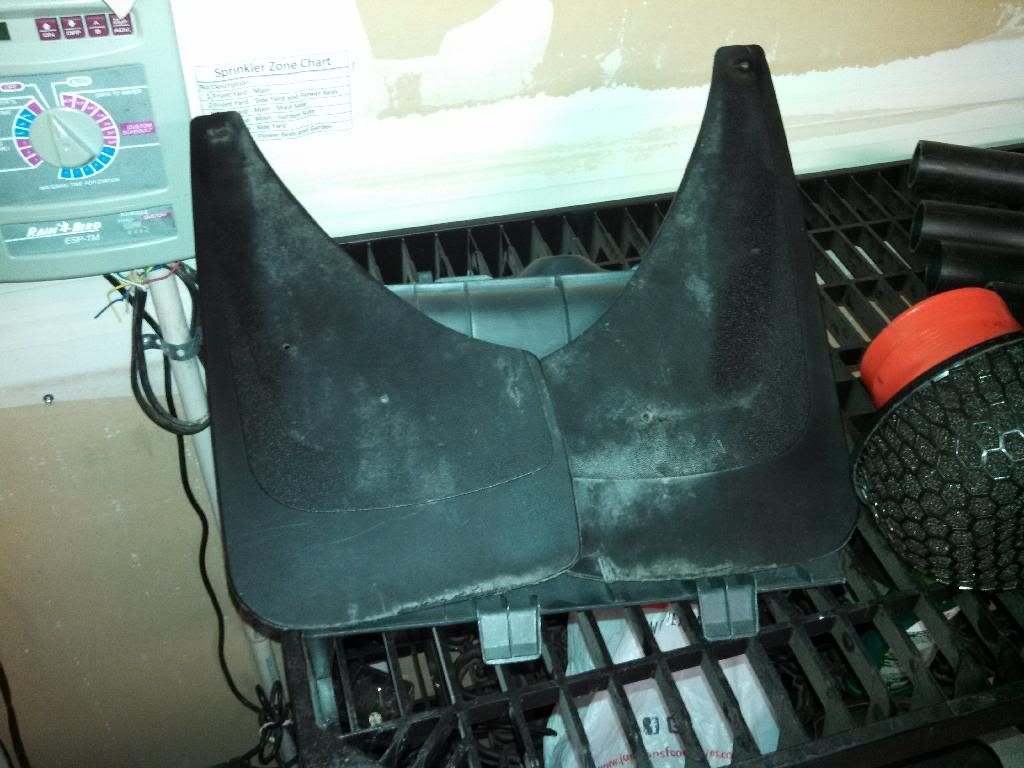 All cleaned up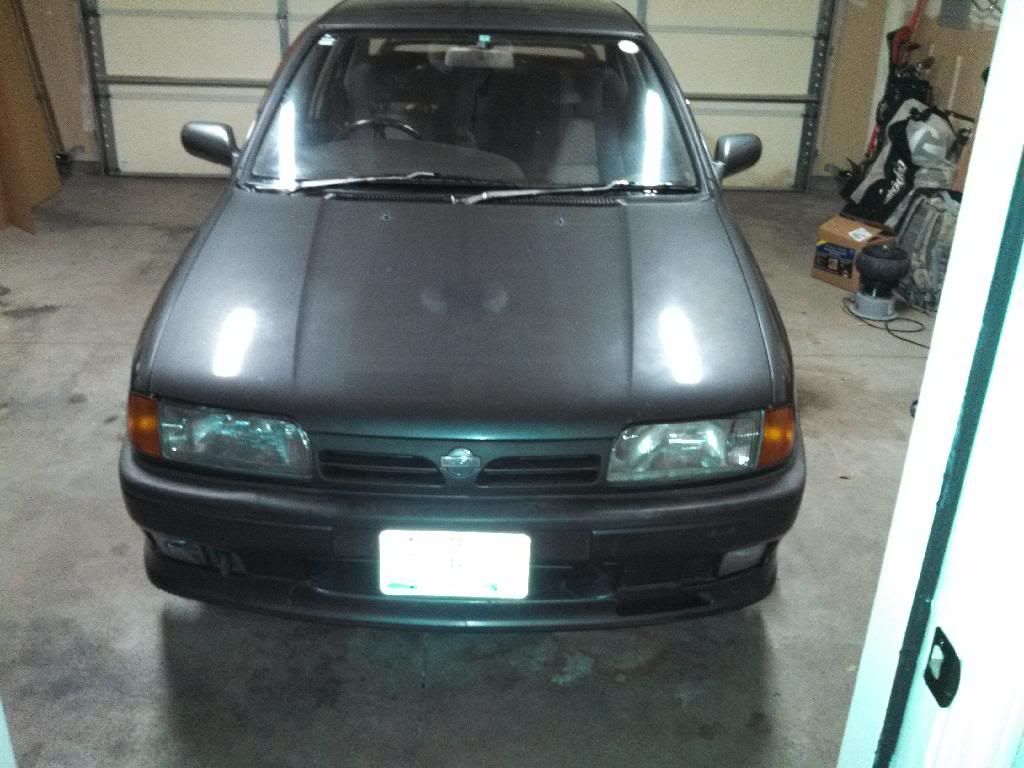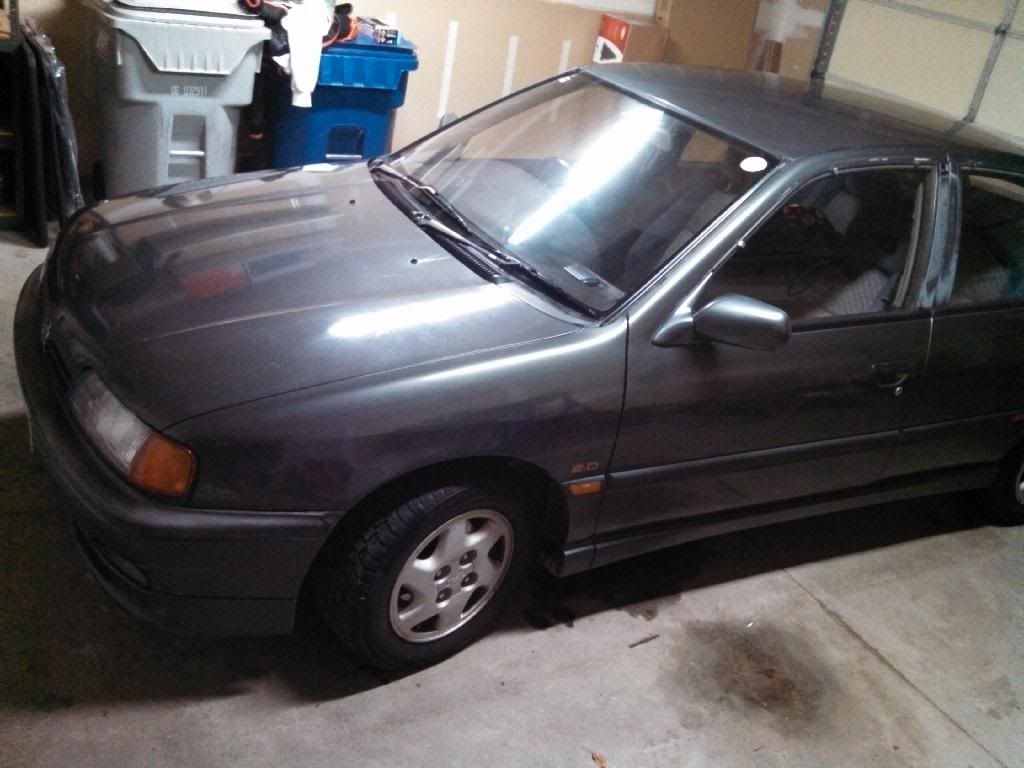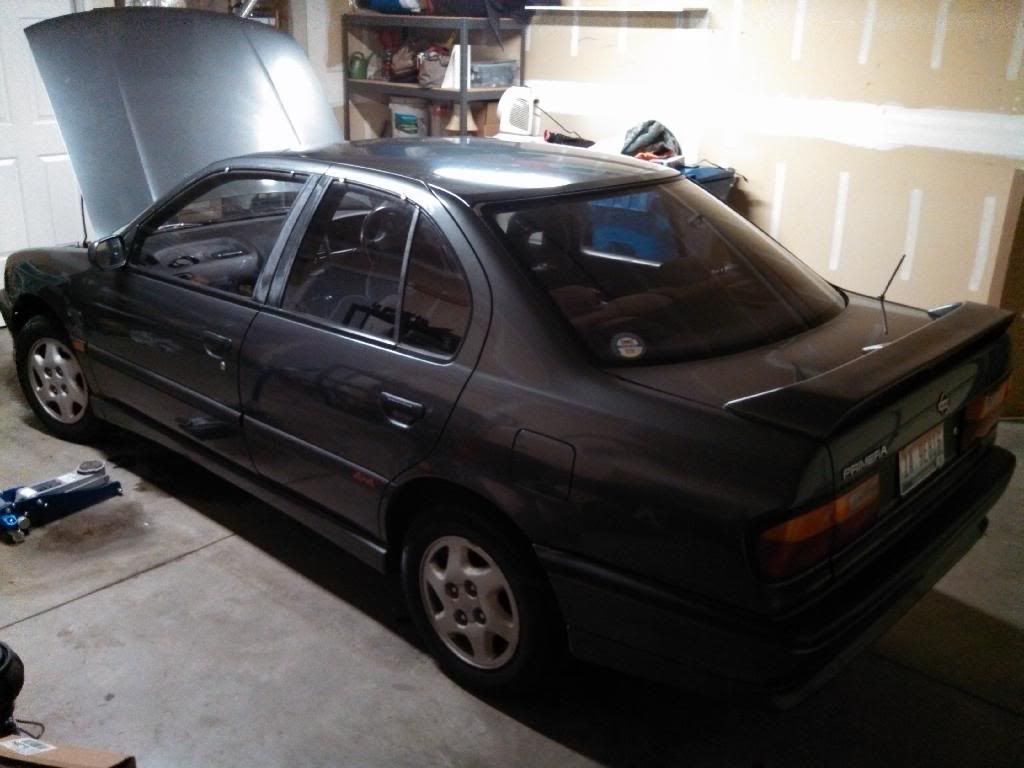 Replacement taillight was ordered today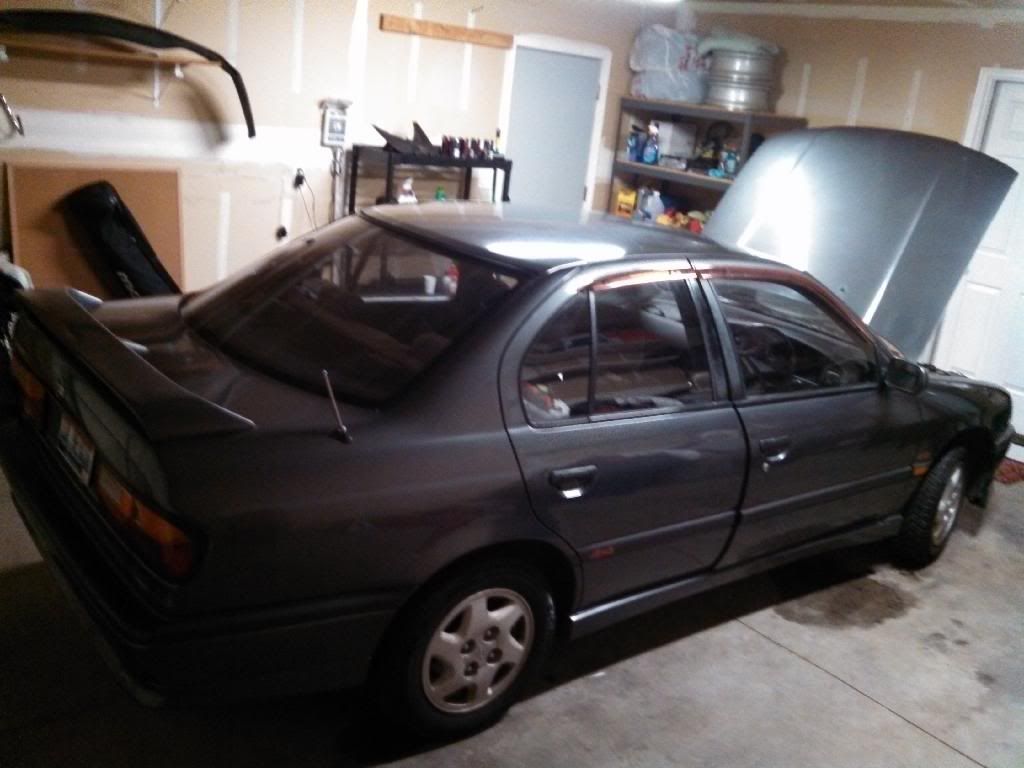 Went through and used some vinyl and plastic restorer on the interor
Before
After, and yes its the opposite side...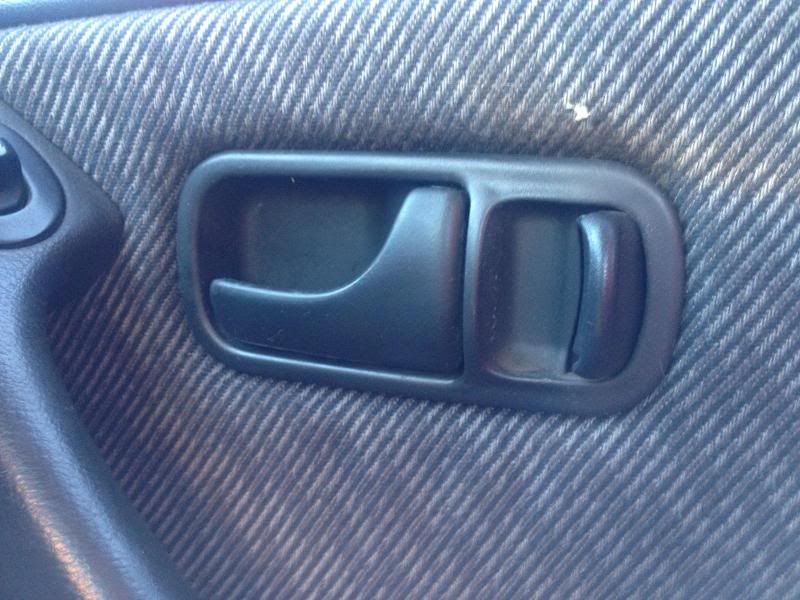 Thats the update so far, picked up the extra set of TSW wheels with summer tires today
TSW Volcano's
3 wheels in good shape, 1 wheel broke
If anyone has some decent 4X114.3 wheels laying around, let me know.
Also looking for a front lip off a VW, or Gen 1 Integra, or G20 or 323 or something to custom fit a lip.
driving around in the snow, the buildup from my front tires has started to wedge snow and ice and rocks in between my side skirt and body. So a trip down to Jalopy and I came up with these off a Nissan Pathfinder. Unscrewed the existing screws from the fender liners, lined them up, drilled out holes on the flaps, reused existing hardware and holes. I think they look decent.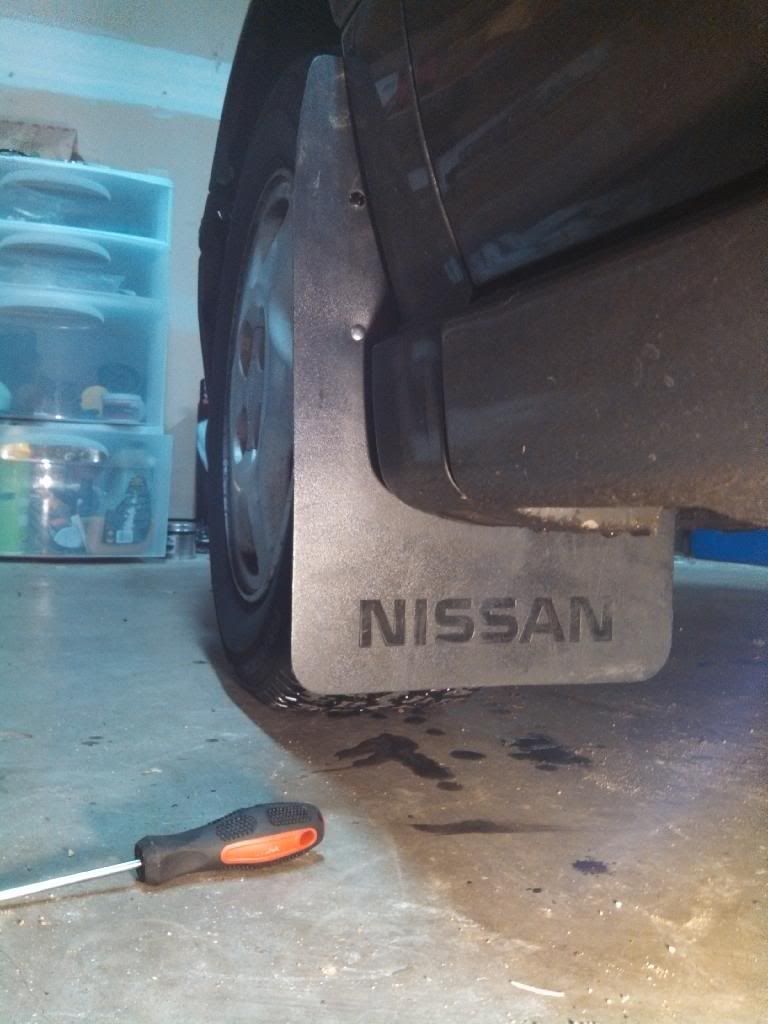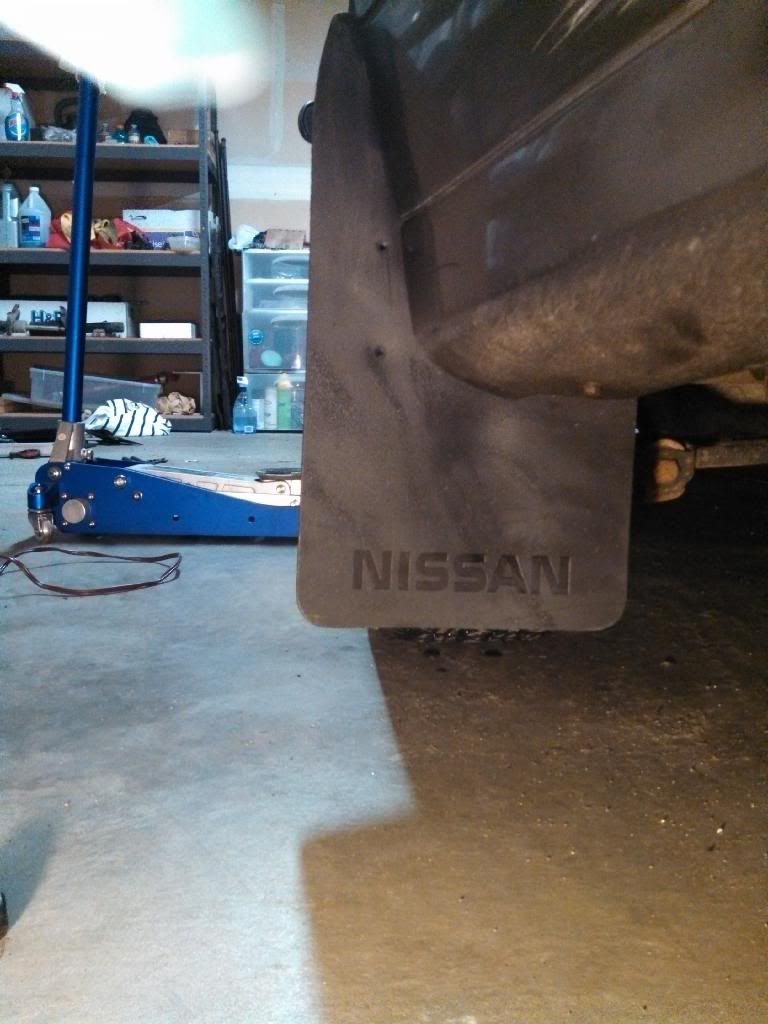 We had a huge snowfall out here, went and did some sliding around with my fellow local car fourm.
Went out with some other IMSer's and had some fun in the snow.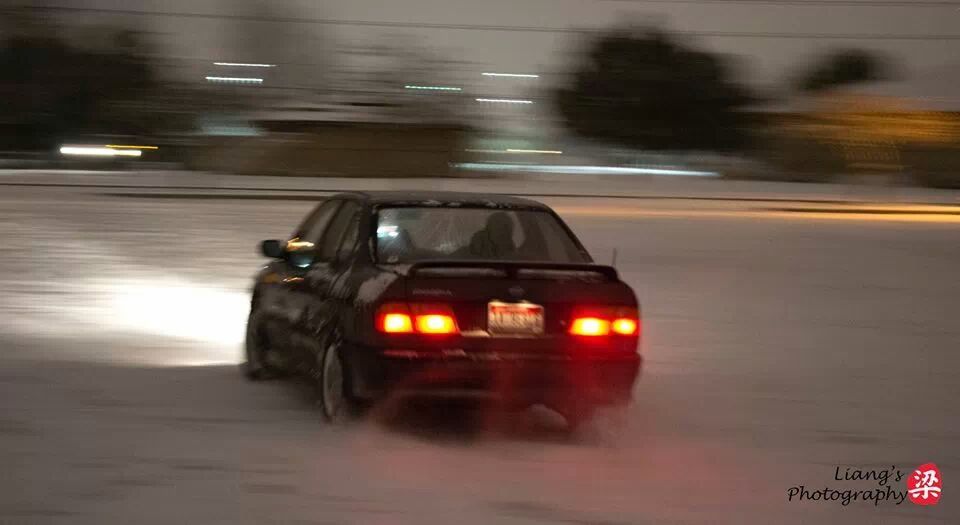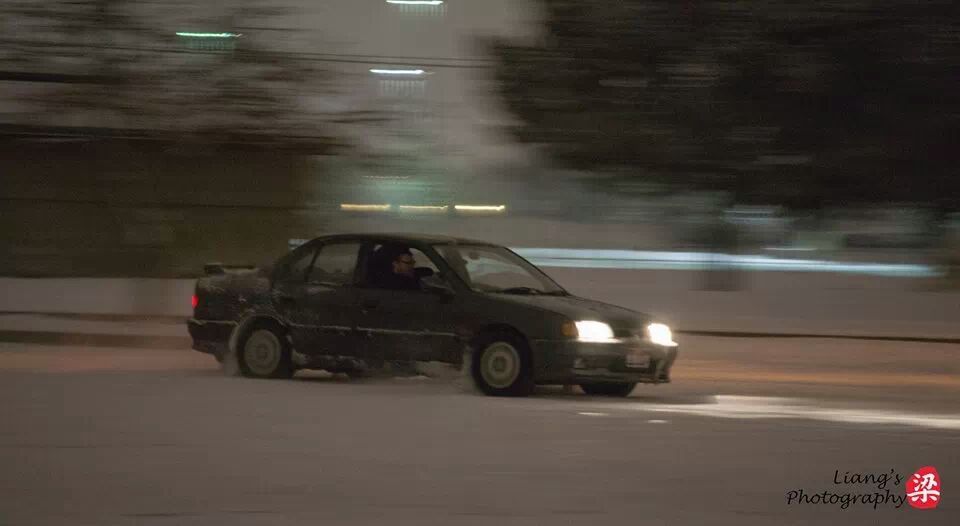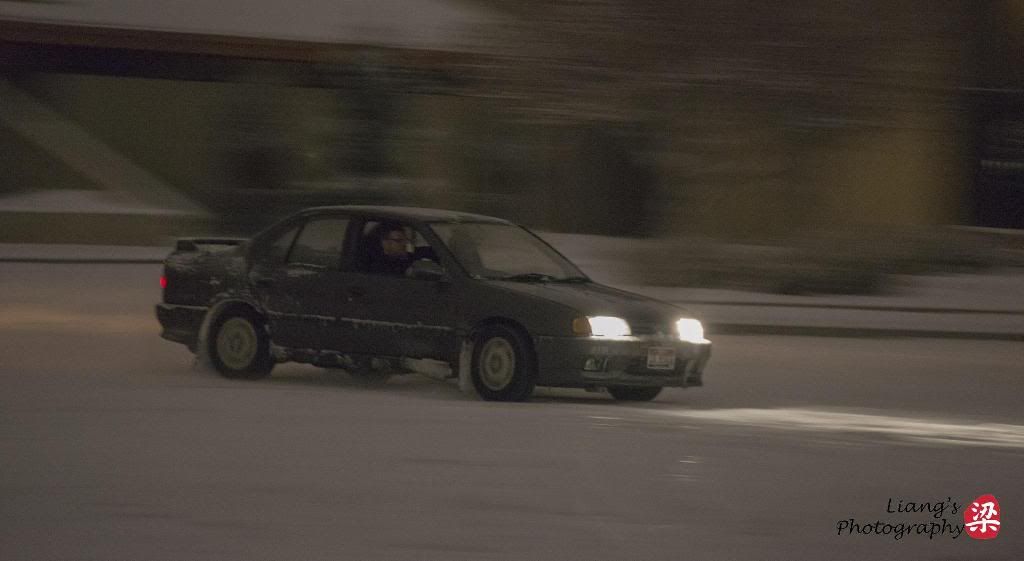 More parts are on the way, including new shift knob, new tail light, shift boot, steering wheel, quick release hub, Personal wheel, and lowering springs.
Added a Nismo GT shift knob, and replaced the front and rear engine buffer mounts.
Also picked up a set of BBS RZs 14X6.5. Working on pulling off the previous owners black paint and ordering center caps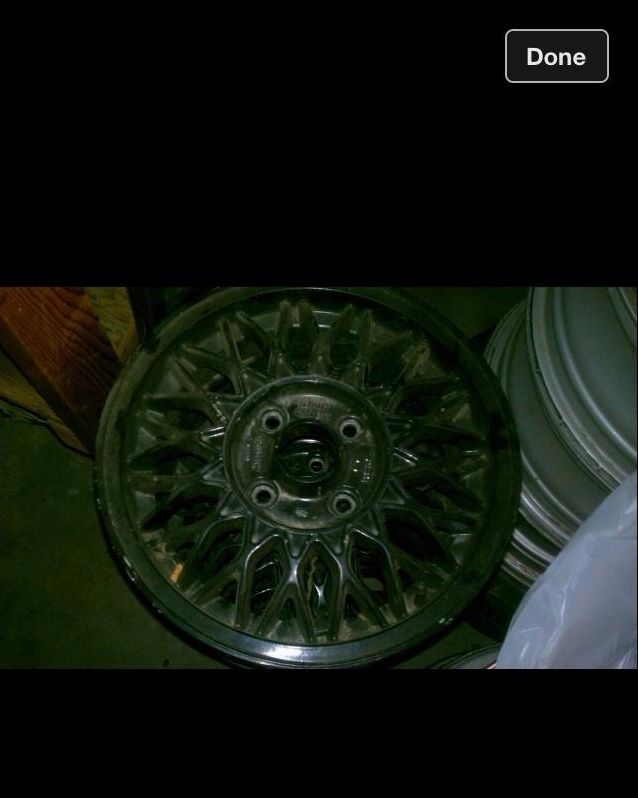 The BBS wheels turned out to be replicas so I passed on them.
Picked up a set of these Enkei WDMs 16X7 +42